Fashion
Meloway Brow Creation Gel- Fix Sparse Brows, Fine Lashes and Pesky Grays!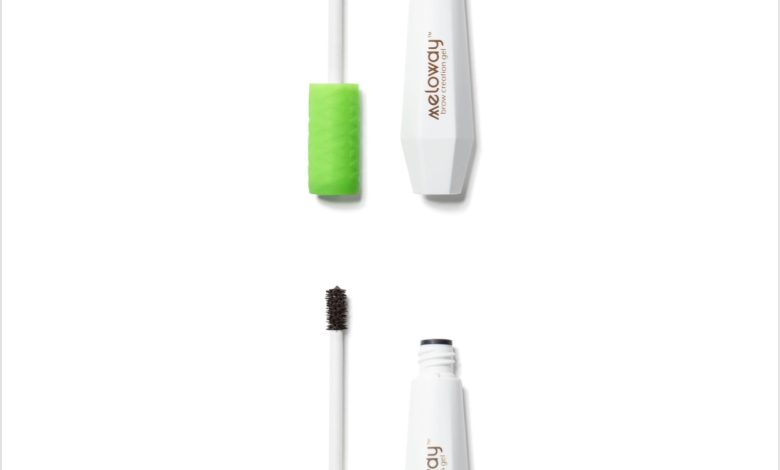 Don't walk, RUN to get you some Meloway Brow Creation Gel! This is an
awesome eyebrow
beauty product that we have come across that can help you not only look naturally amazing; but save you some valuable  time during makeup application. MAJOR!
All of us are busy, therefore having beauty products that can cover a lot of bases is so essential. This is why we heavily encourage ladies to look into buying multi-use cosmetics. Moreover, Multi-use makeup products are perfect for streamlining your beauty routine. Not only do they give a pared-back approach to your daily rituals, but multitasking makeup can simply reduce the bulk of your makeup bag, which is great for travel or any minor beauty adjustment.
The innovators at
Meloway
, the makeup brand making beauty accessible, easy, and fun for all, offer products intended for multiple jobs, including the best-selling
Brow Creation Gel
($20)
– a tinted gel with a patented brush and vitamin and fiber-enriched formula to instantly fill and thicken for full and fluffy eyebrows.
Not only does this
gel soften and shape brows, it also comes with multipurpose hacks. In fact, with an array of natural hues, you can also use it as a handy mascara for gorgeous eyelashes and/or root touch-up for pesky grays!
Now can you see why multi-use cosmetics are so fabulous?! You are able to perform a ton of different makeup moves and techniques with just one product. Not only will this help cut down on all the makeup you may need; but it can save you a lot of money in the long run.
Meloway Brow Creation Gel- Fix Sparse Brows, Fine Lashes and Pesky Grays!
Meloway's Brow Gel is simply a must-have for your makeup case and bags. Whether you're looking for a quick fix that'll take your look from office to cocktail hour, or need a labor-saving addition to revamp your beauty stash, this multi-use gem can help you save time and space in your routine.
And don't worry, Meloway's Brow Gel comes in several tones. Therefore, you will be able to use a shade that blends in nicely in a very natural finish. Choose from 4 flexible tones. They are:
Alright Beauties… Want to get your hands on this FAB Brow Gel? You can purchase it right now from Meloway's website. Or, head over to AMAZON. Happy shopping!

**Want Even More Beauty, Lifestyle, Hair, Fashion as well as Celebrity Style Sighting News, Insights as well as Trends? Well Honey do we have something special for you! Download Our New Shiny App! Click HERE**
Thoughts on Meloway Brow Creation Gel- Fix Sparse Brows, Fine Lashes and Pesky Grays!!!!? Well let's connect then! We're always around and love to hear from you. Therefore, join the discussion and talk all things 1966 Magazine; fashion as well as celebrity style sighting related with us by dropping a comment like its hot down low. Or also hit us up on our Facebook, Instagram (1966mag); Tumblr, Pinterest or tweet us @1966magazine.