Fashion
Melt Cosmetics Muerte Eyeshadow Palette -The Restock of the Century!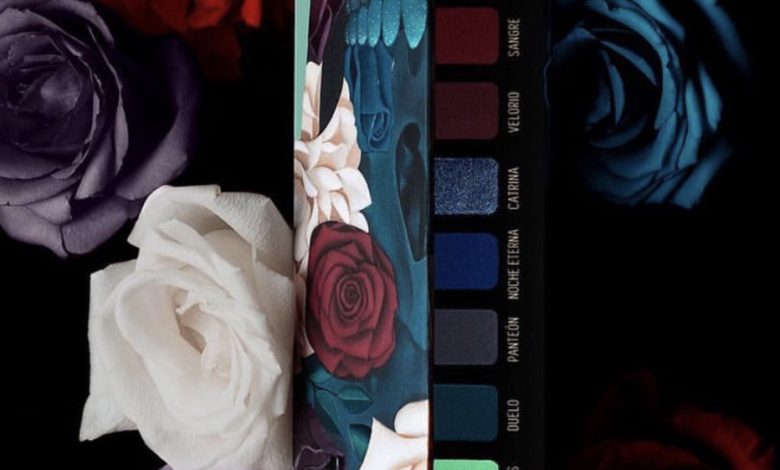 POWER TO THE PEOPLE!  We asked, begged and flat out almost went out on strike; but the hard work is bringing about one of the biggest restocks in cosmetics history. The Melt Cosmetics Muerte Eyeshadow Palette is FINALLY back for purchase and our wallets are ready!
This eyeshadow palette is a fan favorite that is currently one of the hardest eye color products to get your hands on… that is, if you want to pay a decent price for it. You see pro makeup scalpers bought up this highly coveted palette and started selling it for around $250 to $300 dollars online!
Absolutely insane, and completely wrong. Well, Melt Cosmetics is giving all of their die hard beauty fans another shot. They are re-releasing this GORGEOUS palette to the masses; may the Makeup Force Be With You!
Melt Cosmetics Muerte Eyeshadow Palette -The Restock of the Century
So what makes this palette so amazing? It's the bleeping VIVACIOUS tones! Literally, this palette looks fabulous on an array of skin tones. It is a 10 pan masterpiece with shades ranging from decadent blues to romantic plums. The 10 colors include:
Angelito – Luminous Celestial Blue
Lagrimas – Turquoise, Mint Tone
Duelo – Jungle Green
Panteon -Deep Jet Grey
Noche Eterna – Midnight Blue
Catrina -Turquoise Shimmer
Velorio – Voluptuous Plum
Sangre -Dark Cherry
Corazon – Pomegranate Color
Calaca -Glistening Sugar -Bone
What The People Are Saying -About Melt Cosmetics Eyeshadow Palette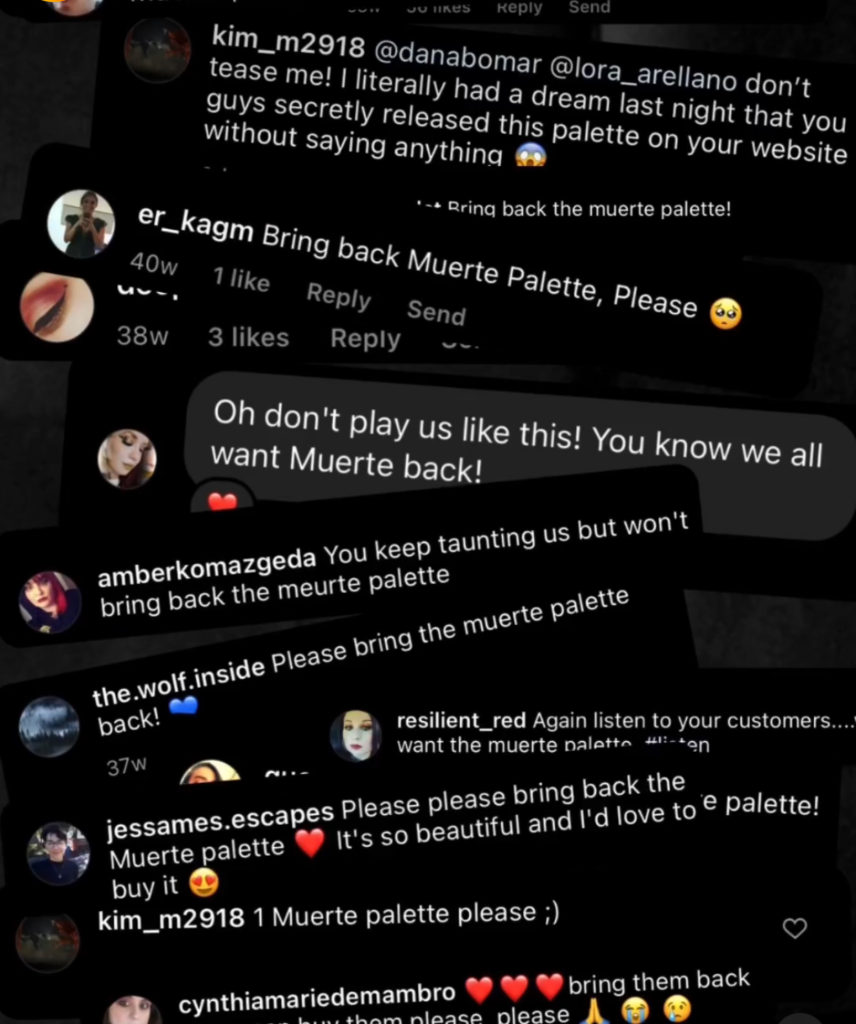 Basically… everyone and their mama wants this palette lol. We are expecting a total beauty online blood bath once this restock drops. Nevertheless, to give you an even better idea of the buzz around the Muerte eyeshadow palette, we scoured several social media platforms for thoughts and opinions. Here are a few that really sums things up!
"I NEVER THOUGHT THIS DAY WOULD COME!"
"Please set a purchase limit so we can actually get one and not the scalpers."
"I can't believe in front of my eyes!"
"Da*n I feel dumb buying this off of Mercari for $180 now!"
"Hopefully I can grab this tomorrow."
"Finally I can repurchase."
"Does anyone know if Sephora will get this?"
"This will most likely be my first Melt Cosmetics palette! Excited!"
"Is this a once it sells out it's gone again situation?"
"I'm buying two just so I never have to miss this palette ever again."
"Noooo change it to Friday please!!"
"The way I'm ready to fight!!! I've nearly purchased this for $250-$300 so many times because I HATE that I missed it. I'm so ready."
"SCREEEEEEEEEAMING!! Just saw the email and had to come SCREAM SOME MORE AHHHHHH LO MR ENCANTA!"
"I don't wear these colors but I want the palette!
"After 2 years of b****ing it finally worked!"
"Take my money. I can't wait!
"This news has made my whole day!!"
Muerte Eyeshadow Palette by Melt Cosmetics -The Final Details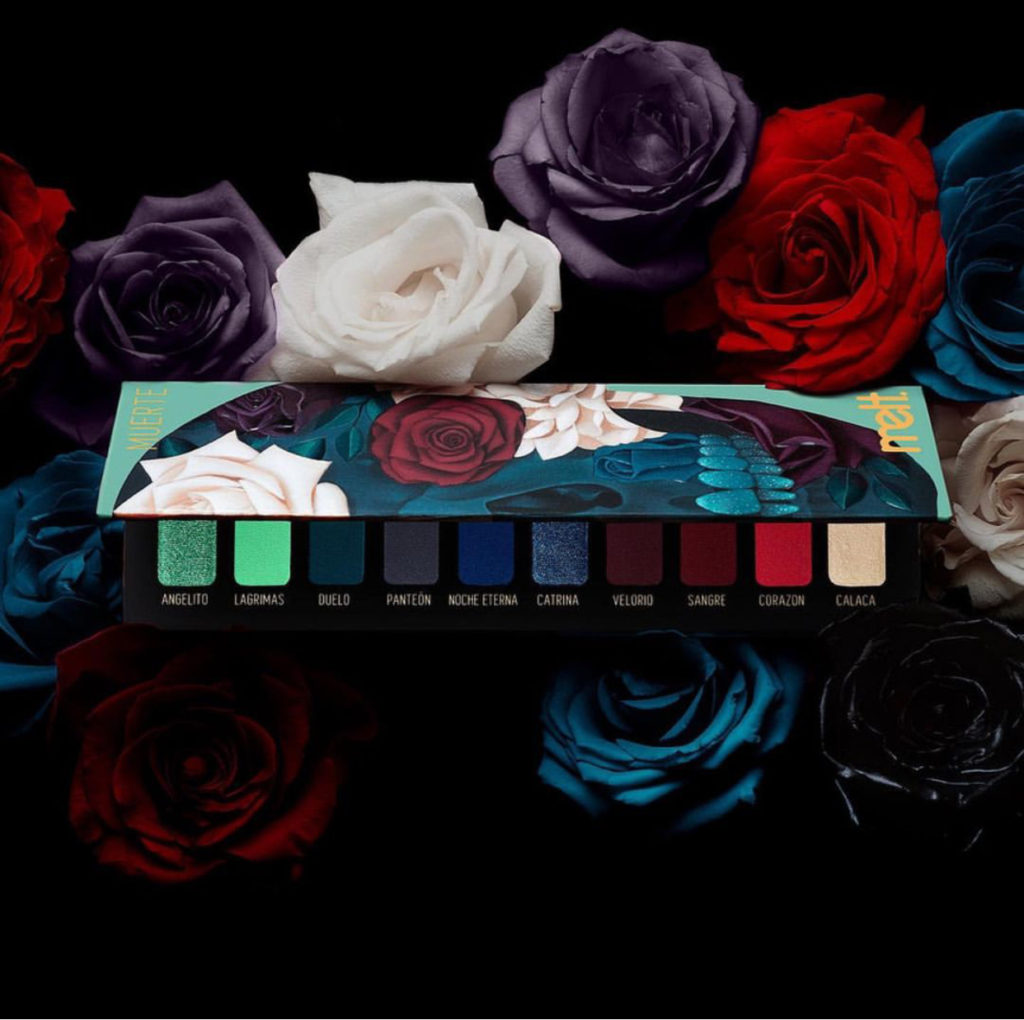 So as one can see… this is a very popular eye color item! Want it? Well, you are going to have to be fast on the credit card trigger.
Melt Cosmetics is saying this is an exclusive that only they will offer. Meaning, don't waltz into SEPHORA thinking you are going to find Muerte there. Instead, you will need to head online to the official Melt Cosmetics website, MeltCosmetics.com.
When is the drop date? Melt says this is a limited time only affair that happens this month. The brand declares,
"This is NOT a drill!!! Set your alarms! You guys begged us to bring her back… and she's coming in HOT! Muerte Palette back for a limited time this Thursday 7.28.22 at 12p PST exclusively at MeltCosmetics.com."
Alright, so there you have it. All the details you need to make this palette your very own. Happy shopping everyone!
**Want Even More Fashion as well as Celebrity Style Sighting News, Insights as well as Trends? Download Our New Shiny App! Click HERE**
Melt Cosmetics Muerte Eyeshadow Palette -The Restock of the Century!? Well let's connect then! Join the discussion and talk all things fashion as well as celebrity style sighting related with us by dropping a comment like its hot down low. Or also hit us up on our Facebook, Instagram (1966mag), Tumblr, Pinterest or tweet us @1966magazine.