Politics
Melvin Van Peebles, Who Worked To Overcome 'Blaxploitation' Films, Dies At 89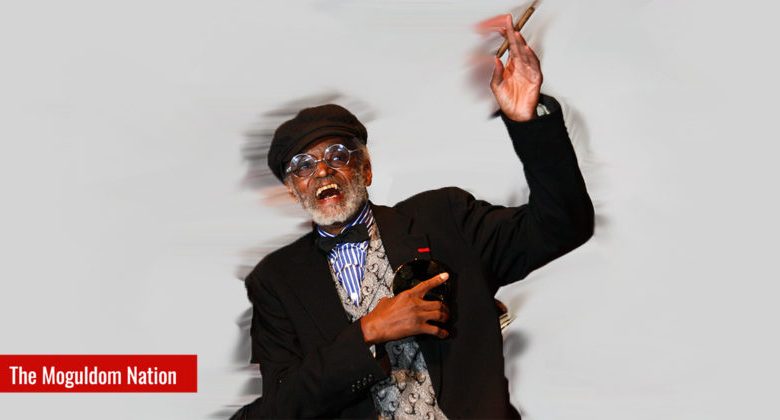 Legendary filmmaker Melvin Van Peebles, who was affectionately known as "the Godfather of Modern Black Cinema" – died Tuesday, Sept. 21, at his Manhattan, New York home. He was 89.
His death was announced by his son and frequent creative collaborator, actor and director Mario Van Peebles.
"Dad knew that Black images matter," Mario Van Peebles said in a statement released Wednesday by the Criterion Collection. "If a picture is worth a thousand words, what was a movie worth? We want to be the success we see, thus we need to see ourselves being free. True liberation did not mean imitating the colonizer's mentality. It meant appreciating the power, beauty and interconnectivity of all people."
Not only was Van Peebles an immensely talented filmmaker who fearlessly created relevant art, he was also a gifted actor, musician, composer, playwright, spoken word artist and novelist. He was renowned for independently making millions at the box office with content that depicted Black people in ways white, mainstream storytelling did not.
His groundbreaking 1971 film, "Sweet Sweetback's Baadassss Song," gave birth to what eventually came to be labeled as "Blaxploitation" films. Though the label was critical, Van Peebles was unapologetic about his art, noting that mainstream Hollywood emulated his style without retaining the Black dignity he infused in his stories.
"What Hollywood did — they suppressed the political message, added caricature — and blaxploitation was born," Van Peebles said in 2002, according to ABC News. "The colored intelligentsia were not too happy about it."
Van Peebles' films, however, did have political messages. "Sweet Sweetback," for example, centered on a Black street hustler who killed two white police officers that were beating a Black revolutionary.
Born in 1932 on the South Side of Chicago, the cinematic giant was the son of a tailor. He graduated from college in 1953 with a bachelor's degree in literature and soon after enlisted in the Air Force, where he flew bombers. He eventually added his middle name, Van, to his last name when he was in his late 20s.
Over the course of his life, Van Peebles indulged a variety of interests. He lived in San Francisco, Los Angeles, Mexico City and the Netherlands. He studied astronomy, was a visual artist, sang on sidewalks for money, worked in the post office and was a cable car driver. He also did a stint as a magazine columnist, then editor; and was one of the first Black options traders on Wall Street. According to Van Peebles himself, he was also a very successful gigolo, the New York Times reported.
The epitome of a Renaissance man, Van Peebles' creativity extended beyond the arts into his brilliant business acumen. He took unorthodox approaches breaking into the entertainment industry when racism prevented him from getting his films picked up and attaining his director's card.
Unafraid to take risks and leave America again, Van Peebles moved to Paris which was more welcoming of Black artists. He taught himself French and published several novels, one of which he adapted into a short film in the language. The film, "La Permission," went on to win the Critics' Choice award at the 1967 San Francisco Film Festival.
Hollywood took notice and began bombarding Van Peebles with offers but he refused to assimilate.
"All the films about Black people up to now have been told through the eyes of the Anglo-Saxon majority in their rhythms and speech and pace," Van Peebles told Newsweek in 1971. "I'll only work with them on my terms." Van Peebles said "Sweet Sweetback" was a success without mainstream Hollywood.
 "I've whipped the man's a** on his own turf. I'm number one at the box office — which is the way America measures things — and I did it on my own. Now they want me, but I'm in no hurry," Van Peebles continued, noting that his experiences in Paris and having independent success gave him "hope."
Van Peebles went on to write and produce more successful plays, books, movies and even released two albums, which have been described as a precursor to rap. His indomitable spirit and fearless approach to life cemented him in the annals of history.
Social media is still lighting up with tributes to Van Peebles from the artists and fans he has inspired.
"A great man lays a path for the next generation to follow! Thank you for being a great man. Your example has helped me to build all that I have built so far. Your legacy and example will live on and be the blueprint for many more. Rest well king! Melvin Van Peebles," Tyler Perry tweeted.
"He made the most of every second, of EVERY single damn frame and admittedly, while the last time I spent any time with him was MANY years ago, it was a night in which he absolutely danced his face off. The man just absolutely LIVED," Barry Jenkins wrote.
In addition to Mario, Melvin Van Peebles is survived by son Max; daughter Marguerite Van Peebles; and 11 grandchildren.