Tech
Microsoft Dumped 10,000 Employees And Is Investing $10 Billion In Artificial Intelligence Bot ChatGPT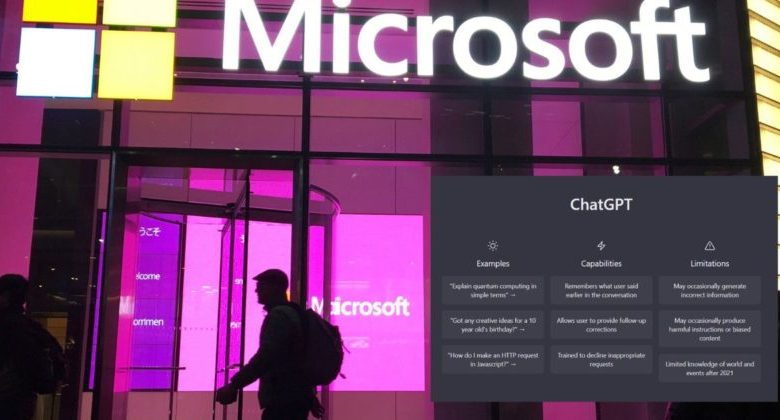 Microsoft, which said it plans to lay off 10,000 workers and reported a 12 percent drop in profits for the fourth quarter, has made an estimated $10 billion investment in OpenAI, the maker of ChatGPT.
Chat GPT is a viral artificial intelligence app that has excited casual users and AI experts since its latest software was released in December.
While Microsoft didn't announce a specific dollar amount, OpenAI called it a "multi-year, multi-billion dollar investment."
Without naming a source, Semafor pegged the investment at $10 billion.
In a Jan. 18 memo, Microsoft confirmed plans to lay off more than 10,000 employees by the end of March. CEO Satya Nadella warned of a challenging two years ahead for tech companies. He blamed changing demand for digital services and recession fears.
On Jan. 24, Microsoft posted weaker-than-expected revenue and a 12 percent drop in profit for the last three months of 2022. Nadella cited broader economic uncertainty and reduced demand for personal computers and software.
Microsoft was an early investor in OpenAI. The expanding partnership between the two companies could help establish Microsoft as an AI leader and pave the way for it to incorporate ChatGPT into some of its signature applications such as Word and Outlook, CNN reported.
"The next major wave of computing is being born with advances in AI, as we're turning the world's most advanced models into a new computing platform," Nadella said in a Jan. 18 blog announcing the layoffs.
The funding, which would also include other venture firms, would value OpenAI at $29 billion, including the new investment, people familiar with the matter told Semafor. Microsoft's infusion would be part of a complicated deal in which the company would get 75 percent of OpenAI's profits until it recoups its investment, the people said.