Cannabis
Mohan Ram and feminised cannabis seeds- Alchimia Grow Shop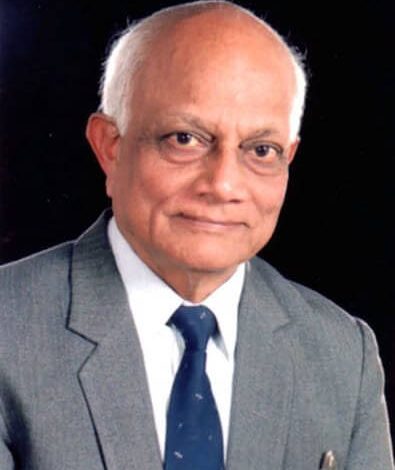 Throughout the 1990s, particularly in the later years of the decade, the first feminised seeds emerged on the cannabis seed market. For the first time, growers did not have to worry about removing males, or about filling in the gaps left in the crop once they were discarded, or about accidental pollination of their plants… a true revolution had begun within the sector, and feminised seeds became a hit!
What for a few years seemed like some kind of a rarity to many, soon became the most demanded type of seeds in the sector, meaning that at the start of the new millennium there were already many other seed banks that had joined the wave of feminisation and had begun to produce their varieties (also new and interesting hybrids) in a feminised version. Although each breeder had his own technique of reversing the sex of female plants to produce "feminised pollen", without a doubt one of the most used was, and still is, silver thiosulfate or STS. But where does this technique come from? Who was the first to put it into practice? Keep reading if you want to know the answer!
The feminised cannabis seed revolution
Despite suffering a certain rejection among the most purist growers, especially in the beginning, the truth is that, soon after their appearance on the market, feminised seeds became an almost instantaneous success. And it's true that, from the perspective of a wide range of growers, the advantages of growing feminised seeds are numerous and weighty. Until then, the only way to have a garden full of plants that were known to be female was to use clones, with all the infrastructure of a room to maintain mother plants and an area for rooting that this implies. On the other hand, with feminised seeds, one had the same guarantee, and with an added advantage that was the main reason for its enormous success… the purchase and sale of seeds is legal in many more places than the purchase and sale of clones.
As we saw in our article about how feminised seeds are made, there are several techniques that breeders and seed producers use to force a female plant to produce male flowers and, therefore, create pollen capable of pollinating other females. You must already know the theory; by reversing the sex of a female plant, you get exactly the same pollen as you get from a male, but with one small but important difference: the "feminised pollen" only contains XX chromosomes, so it will always produce female offspring.
At this point in time, we all know what feminised seeds are, although even today there is some confusion regarding the most common methods to produce them, and how they work exactly. In this article, we cover everything you need to know about feminised seeds and their production for the cannabis market.
However, some of the techniques used to obtain this pollen can involve a lot of work in exchange for a rather poor result in terms of the amount of pollen obtained, which translates into lower final seed production. For this reason, some of these cannabis sex reversal techniques stand out from the rest as the most commonly used for their effectiveness, and this is the case of STS or silver thiosulfate.
Mohan Ram, pioneer in sex reversal trials on cannabis
The name Mohan Ram must sound familiar to some of you, right? Why does it sound so familiar? Well, you probably know it from the potent variety Mohan Ram from Sweet Seeds, a hybrid of White Widow and S.A.D. created by this Spanish seed bank in honour of the Indian botanist who is the star of our article today.
Born on September 24, 1930, in the Indian state of Karnataka, he grew up and attended high school in Mysuru, finally earning his Master's degree in Botany from Balwant Rajput University (Agra) in 1953. Subsequently, Holenarasipur Yoganarasimham Mohan Ram (who, for obvious reasons, we will call Mohan Ram from now on) joined the faculty of the University of Delhi in the field of botany and later worked at Cornell University where he became a specialist in plant tissue culture.
Mohan Ram was a prolific scientist and scholar, with some 240 published studies, four books, and the tutor of 32 doctoral students, being, in turn, one of the pillars of the Department of Genetics and Environmental Biology of the University of Dheli, a department that he helped to found. From then on, the number of academic awards he received was numerous, such as being named an honorary member of the National Scientific Academy of India in 2006 or receiving awards such as the JC Bose Award (1979) or the OM Prakash Award (1986), among others. A hugely successful career, no question!
Cannabis Sex Reversal Studies by Mohan Ram
The protagonist of today's article published several studies on cannabis and, more specifically, in relation to the reversal of the sex of plants. In fact, one of his first studies on the subject, entitled "Sex reversal in the male plants of Cannabis sativa L. by ethyl hydrogen-l-propylphosphonate" dating from 1972 (carried out together with Jaiswal V.S.), focuses precisely on the sex reversal of male cannabis plants using ethyl hydrogen-l-propylphosphonate. In that same year, Hassan Ram of the King Abdulaziz University of Saudi Arabia published a similar study but on the reversion of cannabis females using gibberellins, a study that undoubtedly inspired Mohan Ram in his future research.
Indeed, a few years later (1979), Mohan Ram and Rina Sett presented a new study entitled "Sex reversal in the female plants of Cannabis sativa by cobalt ion". As far back as 1973, Mohan Ram and Jaiswal already suspected that the expression of sex in this plant depended on the levels and balances between ethylene and gibberellins, and by 1979 they were sure that both silver and cobalt could be used to inhibit ethylene synthesis.
In 1982, Mohan Ram and R. Sett published the study that would ultimately revolutionise the production of feminised cannabis seeds, titled "Induction of fertile male flowers in genetically female Cannabis sativa plants by silver nitrate and silver thiosulphate anionic complex". As we can see, two different techniques were tested, one based on silver nitrate and the other on silver thiosulfate, demonstrating that the second method was more effective.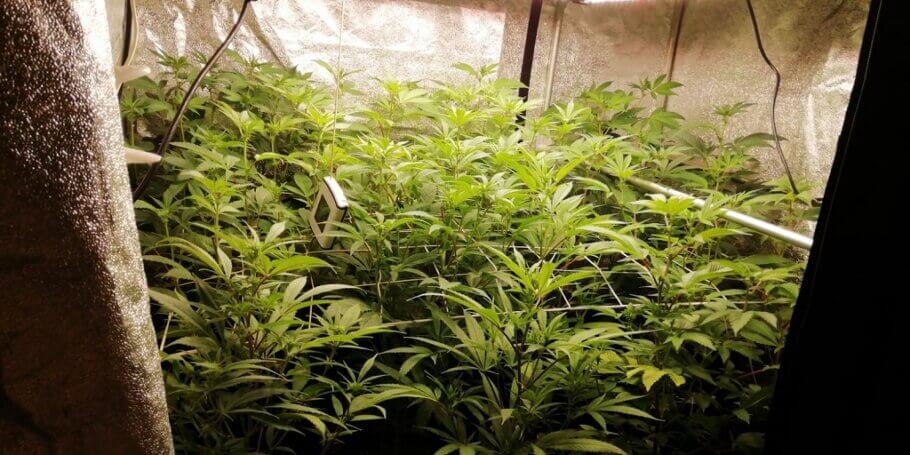 In this way, the researchers managed to get a female to develop fertile and viable male flowers, as well as pollen, which was used to pollinate other females and thus produce seeds that would only give rise to female plants as they exclusively contained female chromosomes; the first feminised cannabis plants from STS were born! As we already know, this technique of sex reversal in female cannabis plants is especially useful when producing seeds that will only produce female plants, which are what the vast majority of growers usually need. However, it began to be used also in gynoecious lines, that is, in plants that only produce female flowers.
As we have seen, Professor Mohan Ram's research on reversing the sex in cannabis plants has had a great impact on our sector and continues to do so, revolutionising one of its main fundamentals, seed production. Thanks to the STS technique we can cross two females with each other and obtain a high number of feminised seeds, in addition to hybridising plants or varieties of which there are no male specimens. For our part, we can only thank Professor Mohan Ram for his dedication and efforts in sharing his knowledge.
Happy growing!
---
References:
Sex reversal in the male plants of Cannabis sativa L. by ethyl hydrogen-l-propylphosphonate, Mohan-Ram, H.Y. Jaiswal, V.S.
Sex reversal in the female plants of Camutbis sativa by cobalt ion, Mohan Ram H.Y., Rina Sett
Induction of fertile male flowers in genetically female Cannabis sativa plants by silver nitrate and silver thiosulphate anionic complex, Mohan Ram H.Y., Sett R.
Induction of male flowers on female plants of Cannabis sativa by gibberellin and its inhibition by abscisic acid, Hassan Ram
The articles published by Alchimiaweb, S.L. are reserved for adult clients only. We would like to remind our customers that cannabis seeds are not listed in the European Community catalogue. They are products intended for genetic conservation and collecting, in no case for cultivation. In some countries it is strictly forbidden to germinate cannabis seeds, other than those authorised by the European Union. We recommend our customers not to infringe the law in any way, we are not responsible for their use.