Politics
My Vaccine Status Is None Of Your Business, I Will Stick With My Beliefs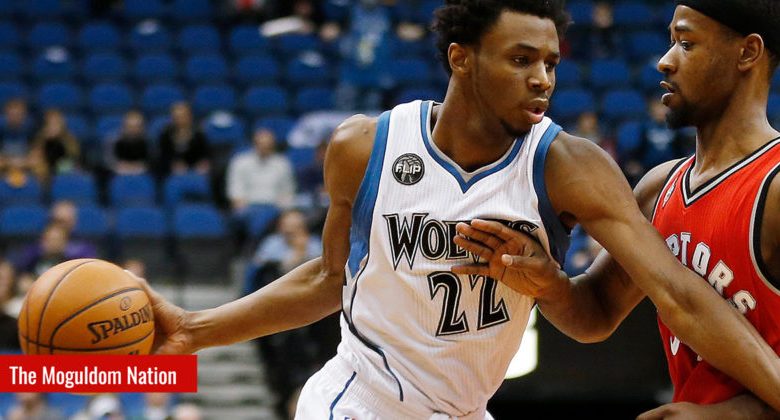 Much like revealing political affiliation, some people don't want to reveal their vaccination status. Count Andrew Wiggins among those who decline to discuss whether or not they are vaccinated. The Golden State Warriors forward told mainstream media that his vaccination status is his business.
During an interview with KRON4 Sports' Jason Dumas, Wiggins said he will continue to defend his beliefs when it comes to not receiving a covid-19 vaccine — and it's "none of your business" if he's been vaccinated or not.
Wiggins was recently denied a request for a religious exemption from the NBA's vaccination policies, CBS Sports reported.
"My back is definitely against the wall, but I'm just gonna keep fighting for what I believe," he said. "Whether it's one thing or another – get the vaccination or not get the vaccination – who knows, I'm just gonna keep fighting for what I believe and what I believe is right. What's right to one person isn't right to the other, you know, vice versa."
"It's none of your business," he added. "That's what it comes down to.
"I don't ask you guys about your beliefs, I don't ask you guys what you think is right or wrong, you know, we're different people … like parenting. Some people shed their beliefs onto their children, some people let their children grow up to believe what they want to believe. Who are you guys that I have to explain what I believe, or what's right or wrong in my mind? We're two totally different people," Wiggins continued.
"I'll say something when I'm ready."
Some sports venues require proof of vaccination and Wiggins could be out of money to the tune of more than $350,000 per game if he has to skip games over refusing to reveal his status. And if he doesn't play in any home games he would surrender half of his $31.6 million salary, KRON reported.  
Anyone 12 or older is required to show proof of vaccination to attend indoor events at Chase Center where the Warriors play. The Warriors' first regular-season home game is scheduled for Oct. 21 against the Los Angeles Clippers. So far, NBA players are not mandated to be vaccinated against covid-19, ESPN reported.
Warriors teammates were supportive of Wiggins' decision at a recent team press day.
"At the end of the day, it is up to him," said Warriors star Stephen Curry, who has been vaccinated. "It's no secret to that point. We obviously hope that he has all the right information, the access to the right resources to ask all the questions he has on making that decision. We hope he's available. We hope he moves in the right direction. We obviously hope he's available and with us, and kind of go from there. It's difficult. Everybody's in a difficult position in that respect, and we've all made decisions you feel are right for you and your family and whatever the case is. This is no different, and whether you agree with him or not, you have to let it play out."
Wiggins teammate Andre Iguodala said, "I think we all have to do our homework a little bit better. That's for all of us…I've been upset reading about Andrew Wiggins because it's painting the wrong picture. We're in a day and age now where perception can become reality. And the perception that's going on about him is hurting his value and ultimately can affect the wealth that he accumulates, which is totally unfair."

Iguodala added, "There's people who have an excuse and there's people who have actual values. He's a guy that has values, and he's the type of guy I'll stand by. He's the type of guy I'll risk being around the situation. I'm vaccinated and I have an understanding about this, and he has a different understanding, but his understanding is something that I truly respect, and I have a value for how he sees life. He's the type of guy that I support the whole way. Hopefully we can find a solution."

NBA player Jordan Poole was supportive of Wiggins too. "He's a grown man and he knows the decision, what's best for him," Poole said. "I'm gonna rock with whatever decision he makes — not only as a teammate, but as a friend. Especially in the small brotherhood that we have in the NBA."
Listen to GHOGH with Jamarlin Martin | Episode 74: Jamarlin Martin Jamarlin returns for a new season of the GHOGH podcast to discuss Bitcoin, bubbles, and Biden. He talks about the risk factors for Bitcoin as an investment asset including origin risk, speculative market structure, regulatory, and environment. Are broader financial markets in a massive speculative bubble?
"It's personal, it's private," Warriors general manager Bob Myers said of players' vaccination status. "I'm optimistic come the first game here at Chase we'll have our full complement of the team as far as who's healthy and who isn't."
Wiggins, 26, has been playing in the NBA for eight seasons.