Politics
NAACP Enters Venture Capital World With Acquisition of Part Ownership Stake in Small Business Platform Hello Alice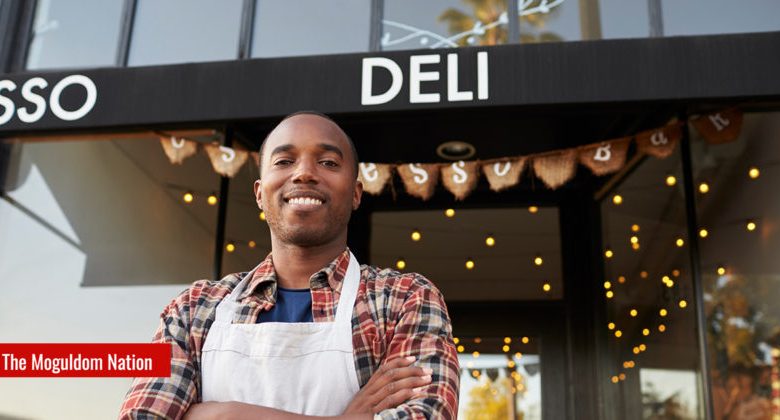 For the first time, the National Association for the Advancement of Colored People (NAACP) has moved beyond advocacy into venture capital in an "unprecedented move" by becoming an investor in an online business — a way, it says, to build Black generational wealth. The acquisition is geared to help Black-owned businesses devastated by the covid-19 pandemic and still recovering from it.
Since its inception in 1909, the NAACP had been a civil rights organization that fights for racial equality and pushes politicians to pass legislation to ensure the rights of Black people in the U.S.
The NAACP recently announced it has acquired part ownership in Hello Alice, a Houston-based, data-driven free, multichannel platform that helps businesses launch and grow. Hello Alice is owned by two white women (Carolyn Rodz and Elizabeth Gore) and focuses on empowering underrepresented business leaders.
In 2018, more than 50 percent of Hello Alice users were Black or people of color, and more than 70 percent were female, Fast Company reported. The Hello Alice community has 500,000 business owners in all 50 states and globally, making it reportedly the largest digital platform helping small businesses start and scale via access to capital. Founded in 2016, it connects aspiring entrepreneurs with personalized funding opportunities and resources. 
About 40 percent of small business owners on Hello Alice's platform identify Black-owned, Black Enterprise reported.
"To champion true racial equity, we need to address the long-standing economic inequality that has left Black communities underfunded and undervalued for centuries," NAACP president and CEO Derrick Johnson said in a press statement.
Before making the acquisition, the NAACP worked with Hello Alice to create a Black-owned Business Resource Center. which includes capital and networking opportunities for Black small business owners nationwide.
As part-owner, the NAACP now holds voting rights and fully vested equity in Hello Alice. 
Listen to GHOGH with Jamarlin Martin | Episode 74: Jamarlin Martin Jamarlin returns for a new season of the GHOGH podcast to discuss Bitcoin, bubbles, and Biden. He talks about the risk factors for Bitcoin as an investment asset including origin risk, speculative market structure, regulatory, and environment. Are broader financial markets in a massive speculative bubble?
"It's time for the word equity to hold its full meaning in business," said Elizabeth Gore, co-founder and president of Hello Alice, in a press statement. "Black business owners are the most entrepreneurial of any ethnicity in our country, and a critical customer set of our business. As a platform focused on the new majority, the NAACP Empowerment Programs share our values to ensure all small business owners have access to the capital they need to scale. This is the best economic bet we can make."
The Hello Alice venture is one of many recent business initiatives undertaken by the NAACP. As a response to the negative financial effect of the covid-19 pandemic on Black businesses, the NAACP launched several programs to help these businesses stay afloat. It committed $1 million in collaboration with the Boston Celtics Shamrock Foundation to launch the Power Forward Small Business Grant which will support Black-owned businesses throughout New England. It also created the Backing the B.A.R initiative in partnership with Bacardi to provide more than $350,000 in grants, education and entrepreneurship solutions for Black-owned bars, restaurants, and small businesses in the process of applying for a liquor license. Additionally, the NAACP collaborated with Beyonce's BeyGOOD Black-Owned Small Business Impact Fund. 
The NAACP made the Hello Alice acquisition through its NAACP Empowerment Programs, a 501(c)(3) that aims to build inclusive criminal justice policies, healthcare systems, economies, and classrooms. The 501(c)(3) nonprofit status is given for religious organizations, charities, and certain educational institutions that are prohibited from lobbying.