Fashion
Nail Designs with Two Colors -Easy Hack to Up That Mani!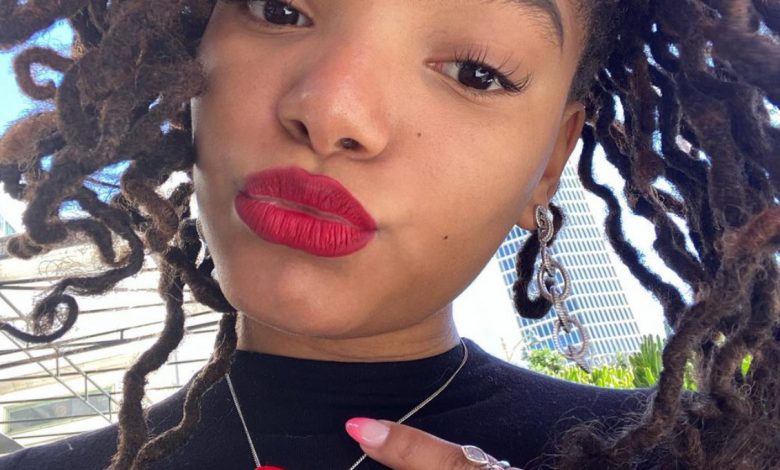 Are you like BORED in the house with your nails? Well, honey it is for a change, and the switch-up is all about Nail Designs with Two Colors! Yes, whoever said you only have to do a mani with one solid color? It's so predictable, it's so last year.
To update your nail look all you have to do is simply reach for two different nail shades that you are totally vibing with and feeling. The result is a modern, fresh nail look that is sure to garner you some serious beauty spotlight attention!
Nail Designs with Two Colors -Easy Hack to Up That Mani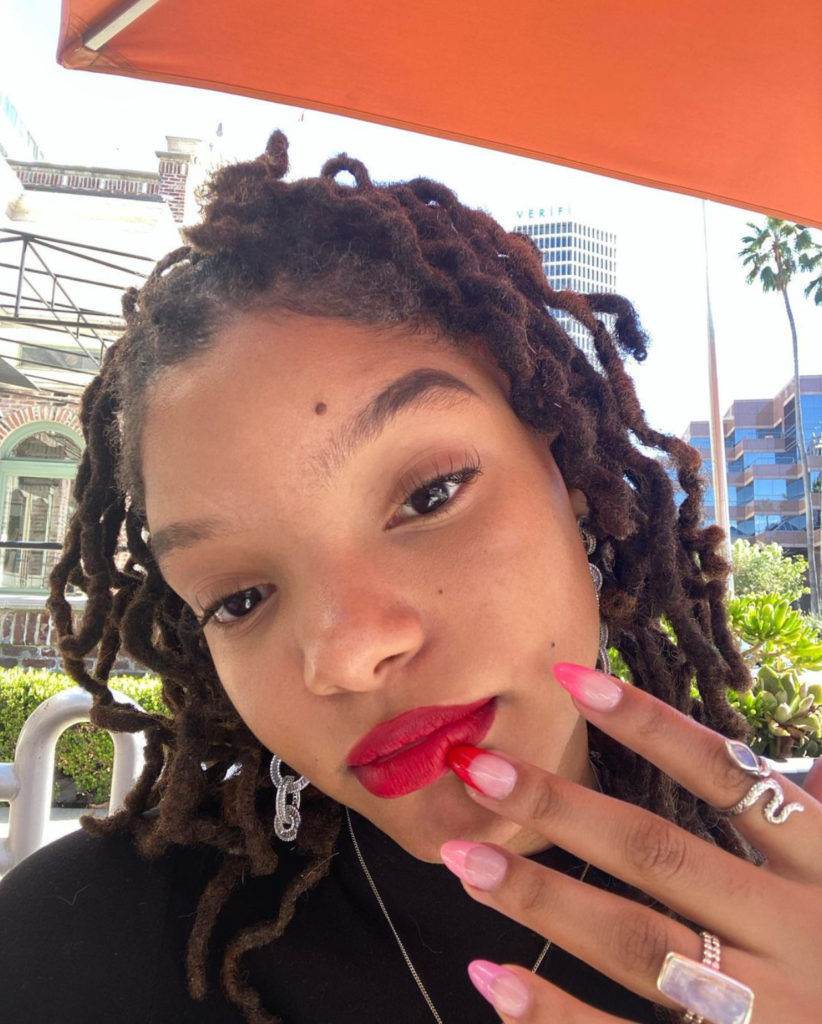 This beauty trend is so EASY anyone can get in on it. We have spied glamorous queens painting every other nail with a different color, or just choosing one nail on each hand and creating an accent nail. Nevertheless, one celebrity who we think seriously understood the assignment is our Ariel… HALLE BAILEY!
Halle showcased her two tone nails with an effortless twist. Instead of all over color, she just did colorful tips. The finish on these babies are so cute and stylish. Moreover, she didn't stop there, if you look close you will also notice that her beautifully fun nail design incorporates half moon, or crescent shape tips. A nice design option that helps nail art look even more luxurious and fashionable.
PRO TIP: If you wish to create a seamless look between your two color nails and makeup; make sure at least one of the two colors matching a color used in your face makeup. Notice… Halle matches one tip to her lip color. See, easy peasy!
So what do you think of this wildly popular nail style? Would you wear it like Miss Halle? If you do, we are sure you'll love it!
**Want Even More Fashion as well as Celebrity Style Sighting News, Insights as well as Trends? Download Our New Shiny App! Click HERE**
Thoughts on Nail Designs with Two Colors -Easy Hack to Up That Mani? Well let's connect then! Join the discussion and talk all things fashion as well as celebrity style sighting related with us by dropping a comment like its hot down low. Or also hit us up on our Facebook, Instagram (1966mag), Tumblr, Pinterest or tweet us @1966magazine.