Fashion
Natural Everyday Makeup Look-The Ultimate Guide to 'Less is More' Beauty!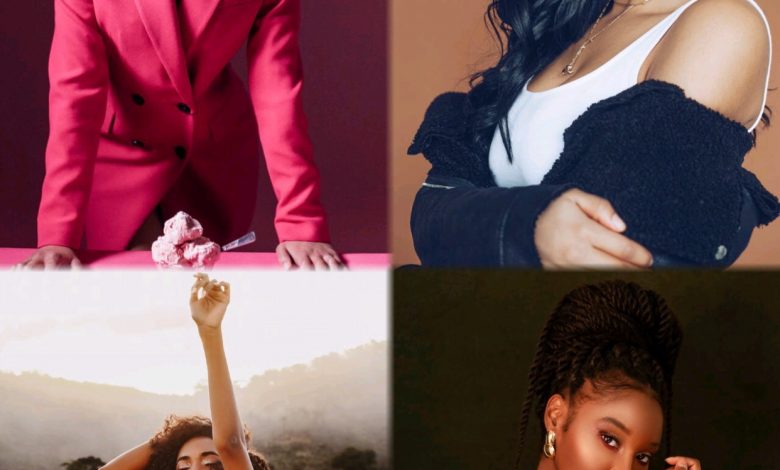 The Natural Everyday Makeup Look is coming back into vogue and we are HERE FOR IT! Yes, we love a great contour as much as the next beauty enthusiast; however, sometimes it's nice to look pretty without caking it on. In this article we are going to share inspo, tutorials, tips and tricks and more in order to help you get and love this gorgeous makeup trend!
First up, it seems as though this trend is a revival of the 90's makeup era. Before beat faces and plastic surgeons, ladies mainly just played up their natural features. For instance, one would decide what their best facial features are then enhance that with makeup.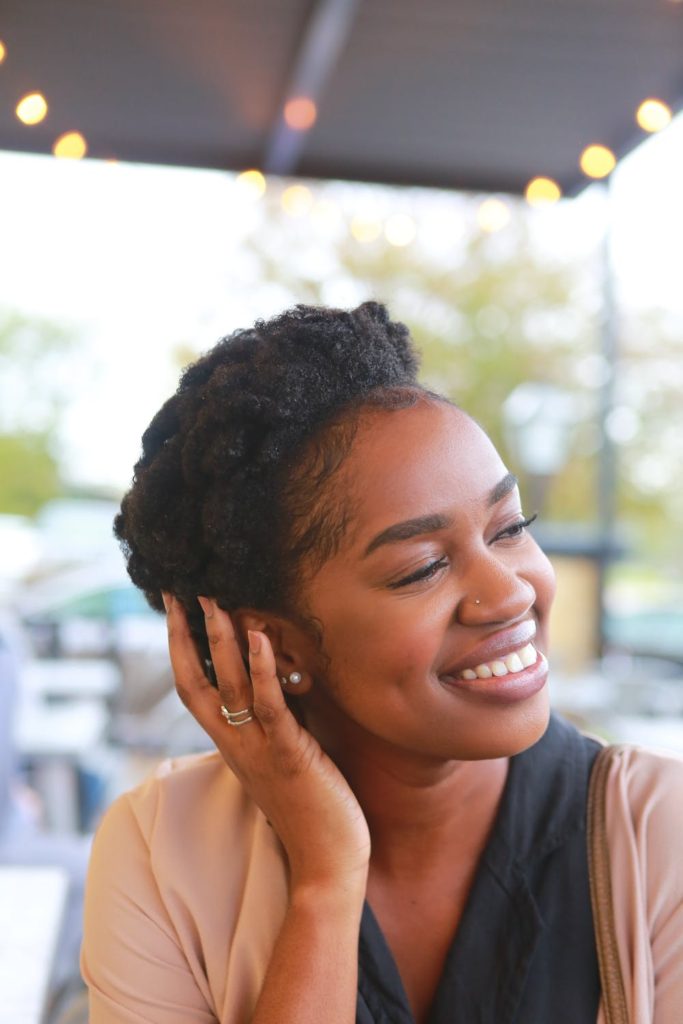 Do you have nice eyes? Are your cheekbones chiseled by the beauty GAWDS? Does your lips bring all the boys to the yard? Well, if you know what makes people do a double take when they stare at you. You can use such information to your beauty advantage!
Your best facial features are your calling card honey, so work it! Your mama's genes blessed you with beauty, so don't just cover it all up. Learn how you can use a few makeup skills to look even more naturally glamorous!
Natural Everyday Makeup Look -The Ultimate Guide to 'Less is More' Beauty
How about we start with a little makeup inspiration? If you are scared about wearing less makeup or do not even know where to start the following pics will help! Natural makeup does not mean you cannot enjoy a few pops of color here and there. The trick is making your look simplistic, soft, and glam while not covering over what makes you so naturally mesmerizing.
Without further adieu… check out these!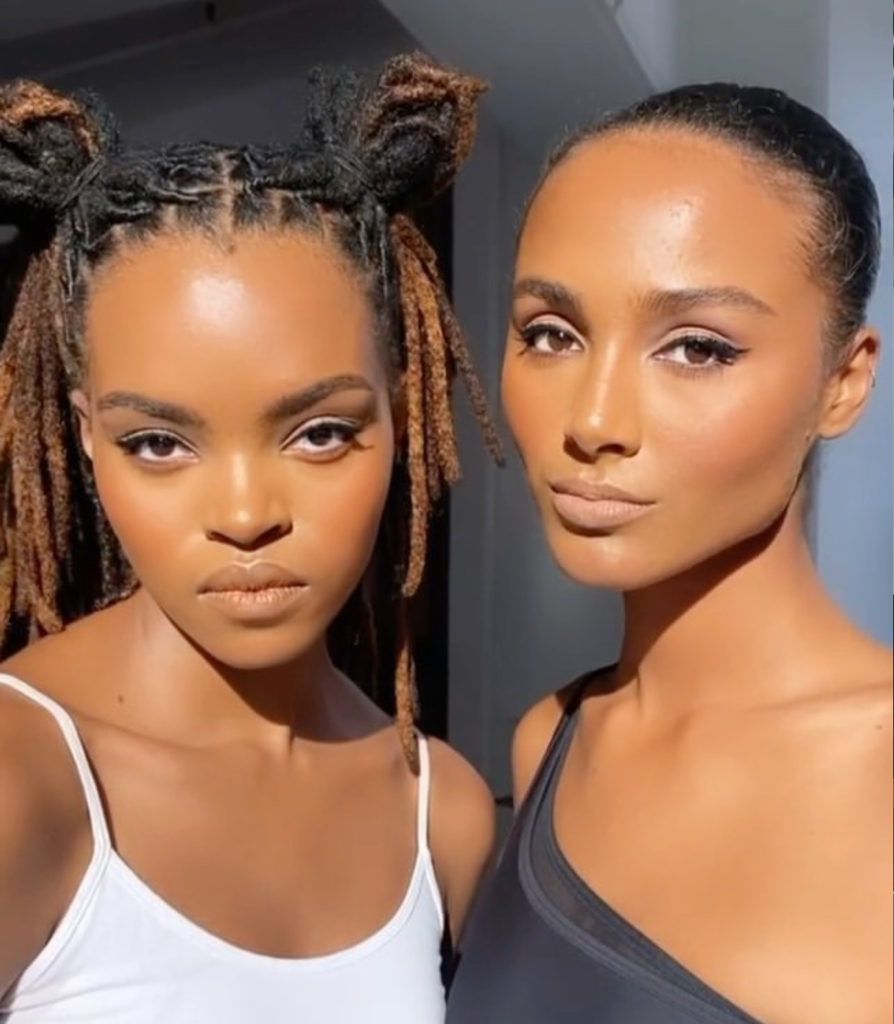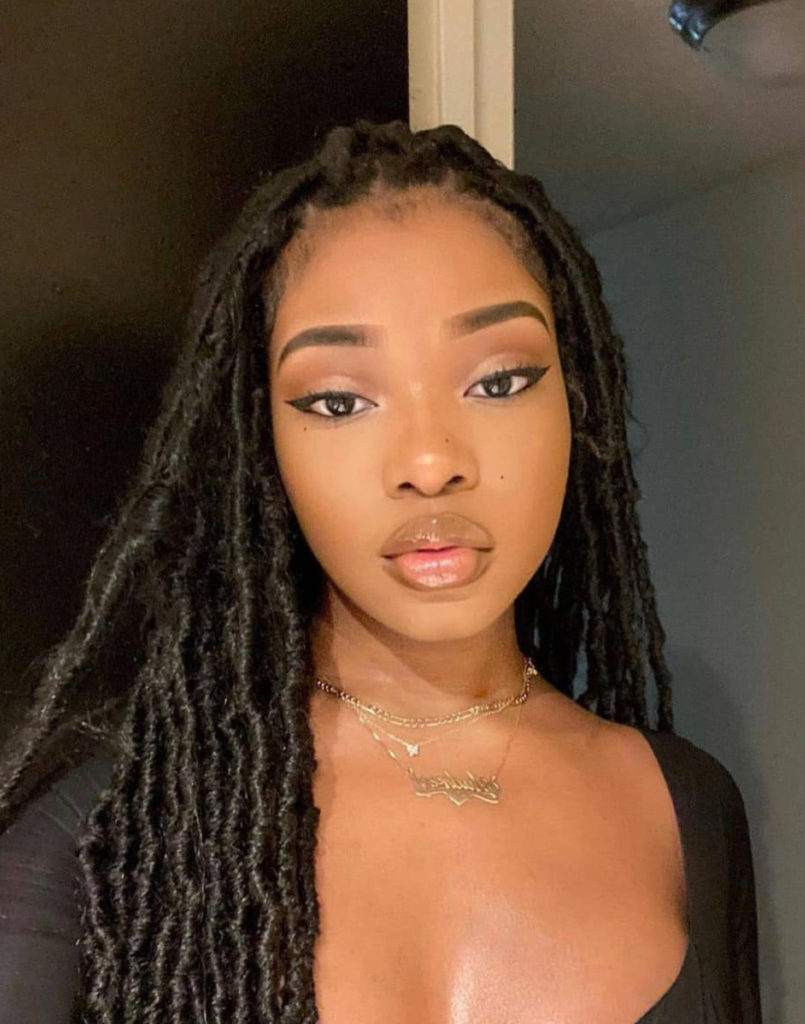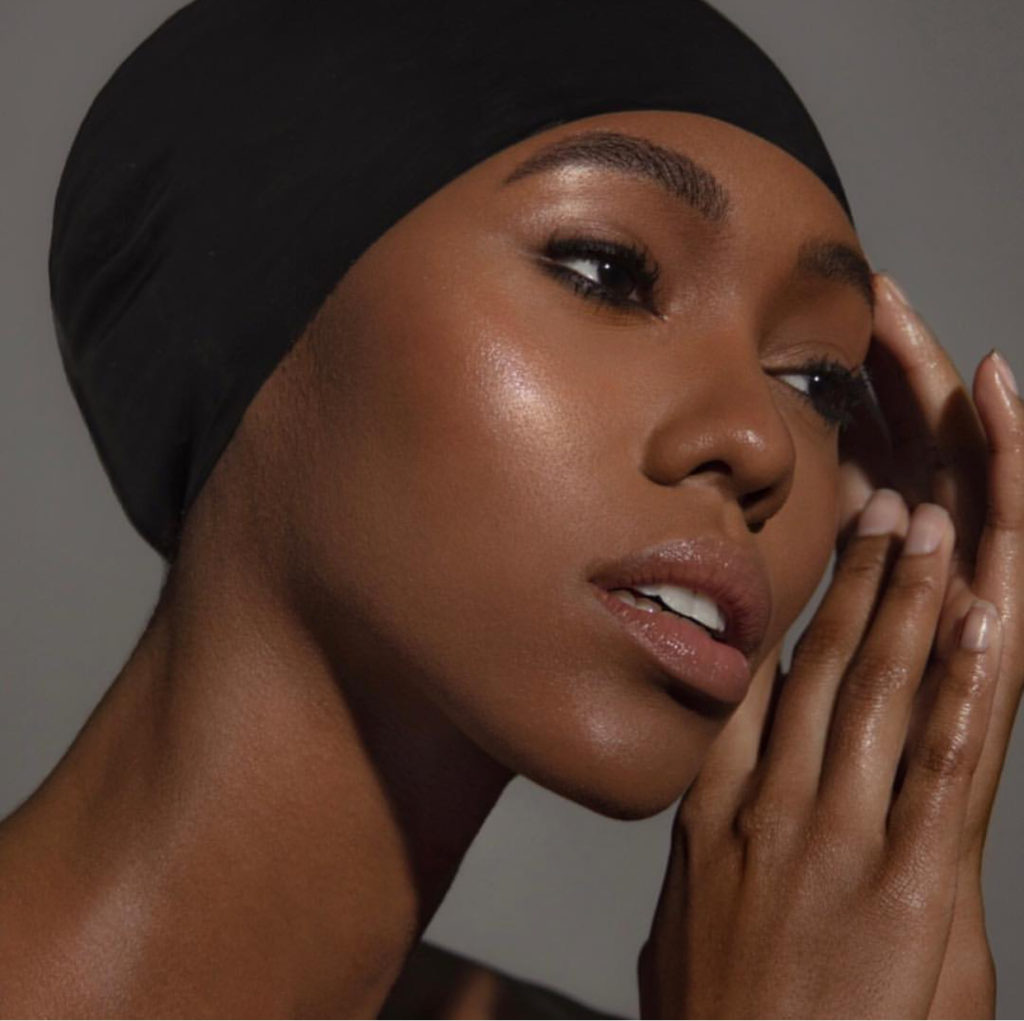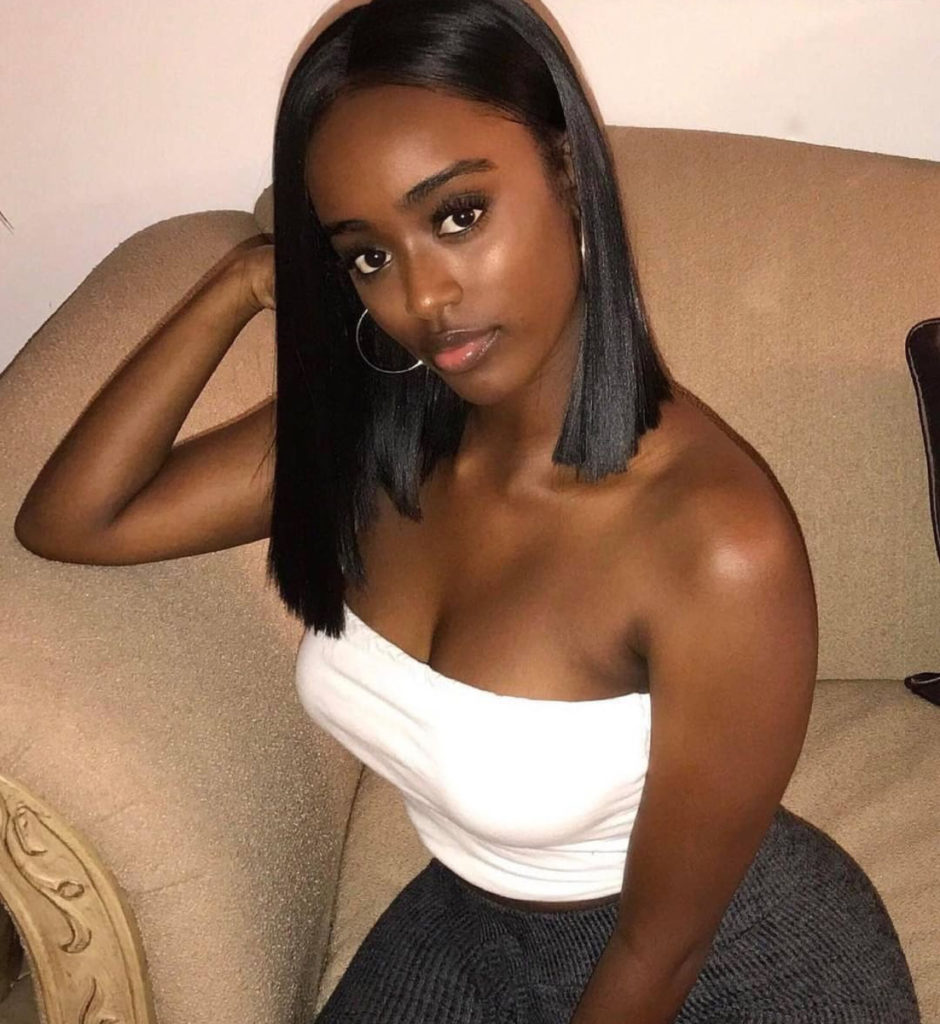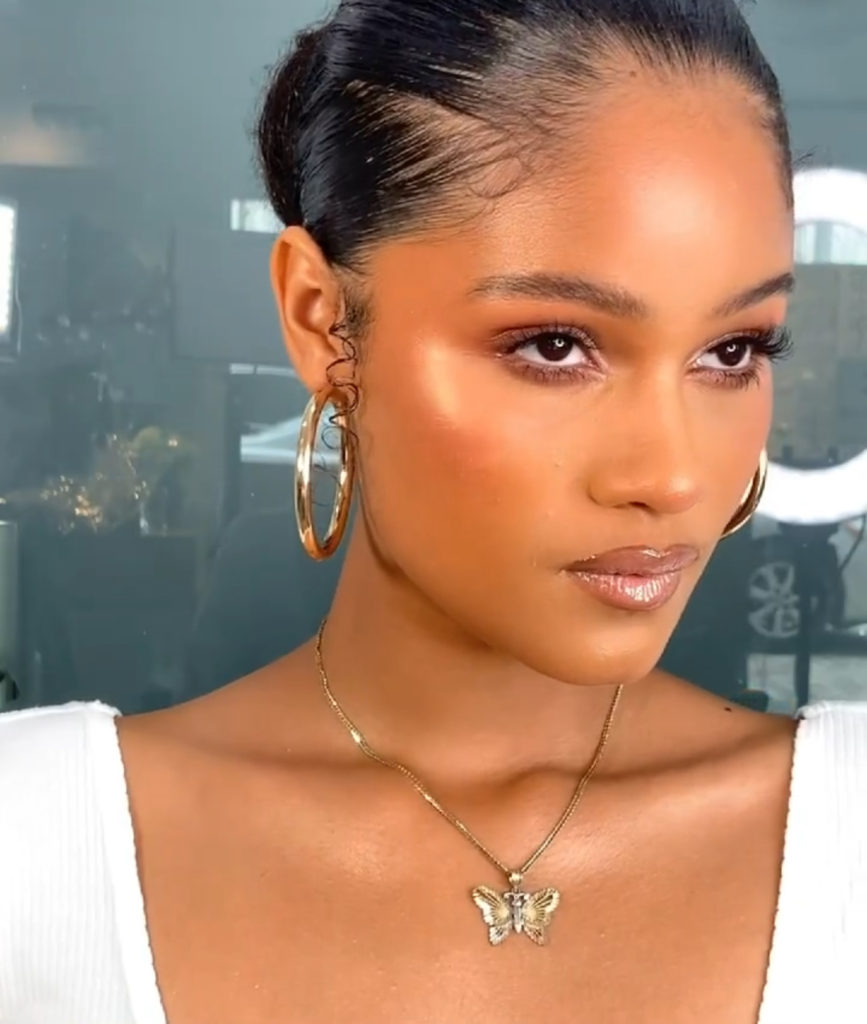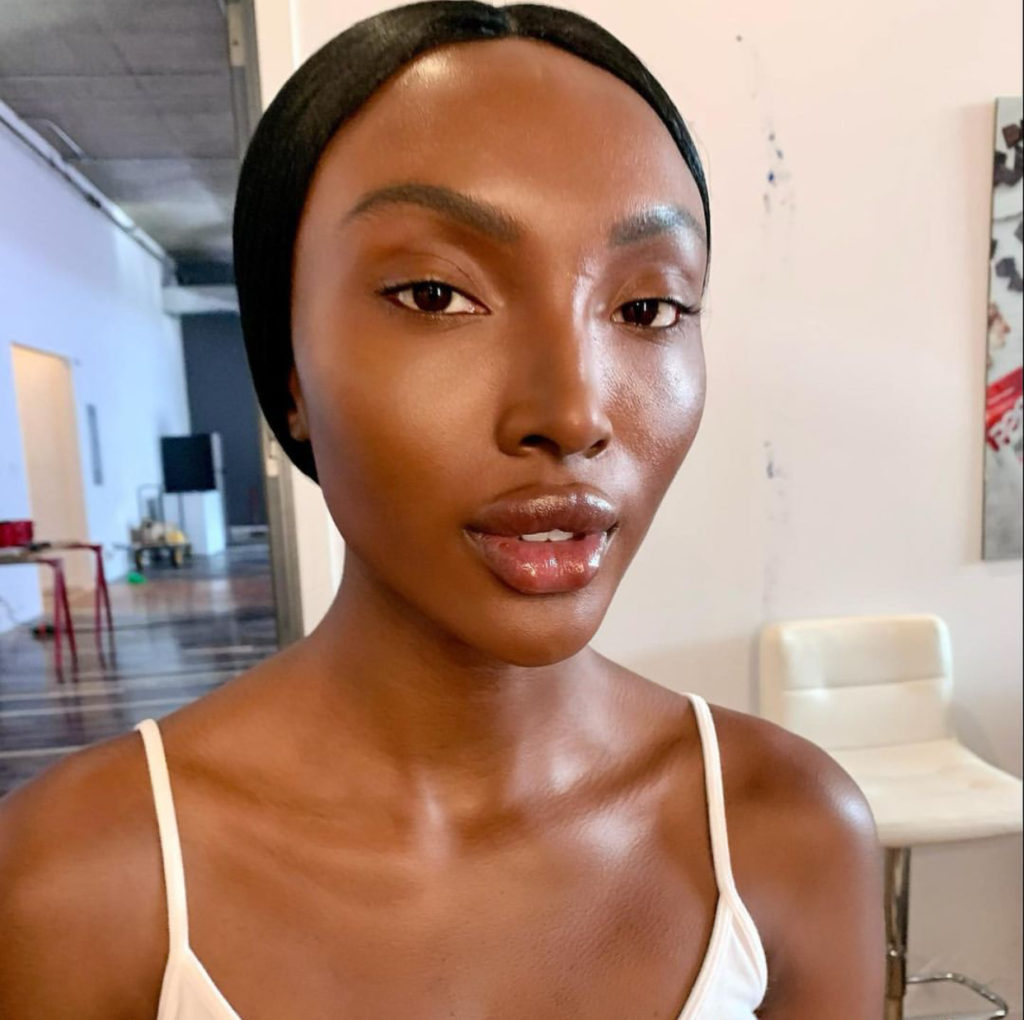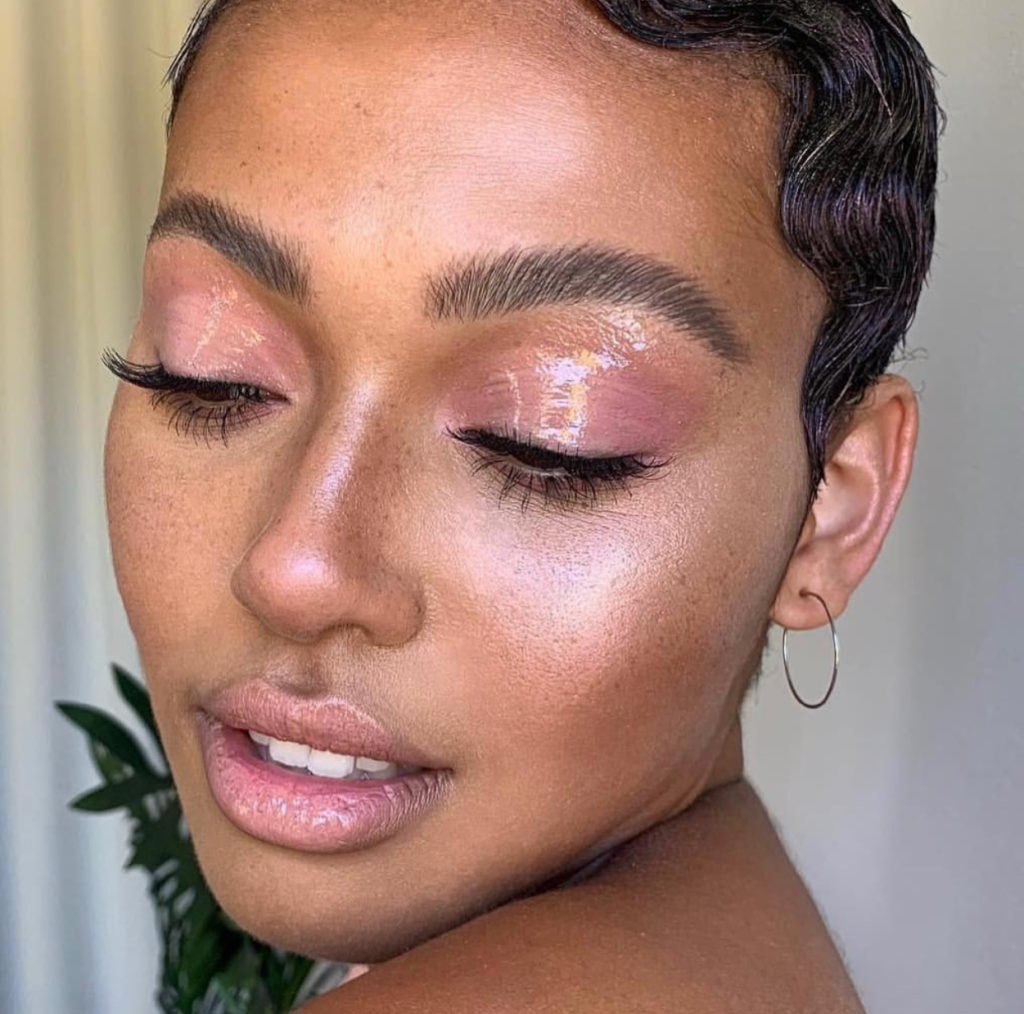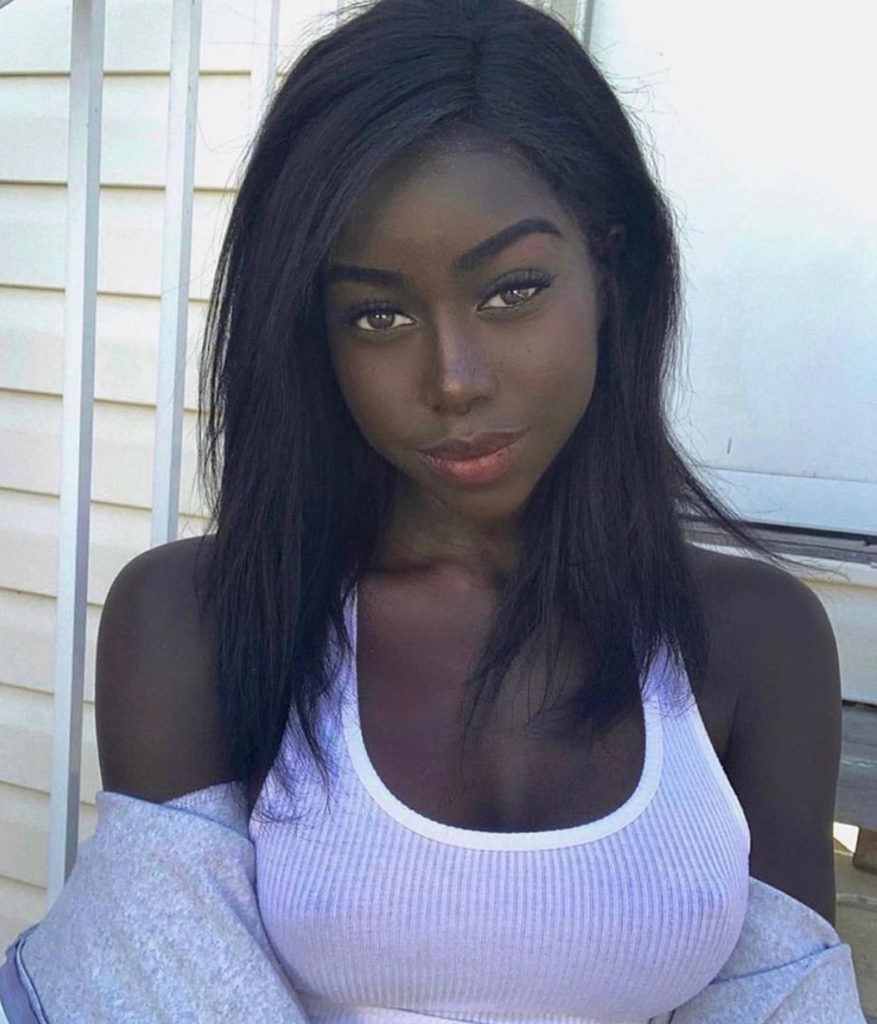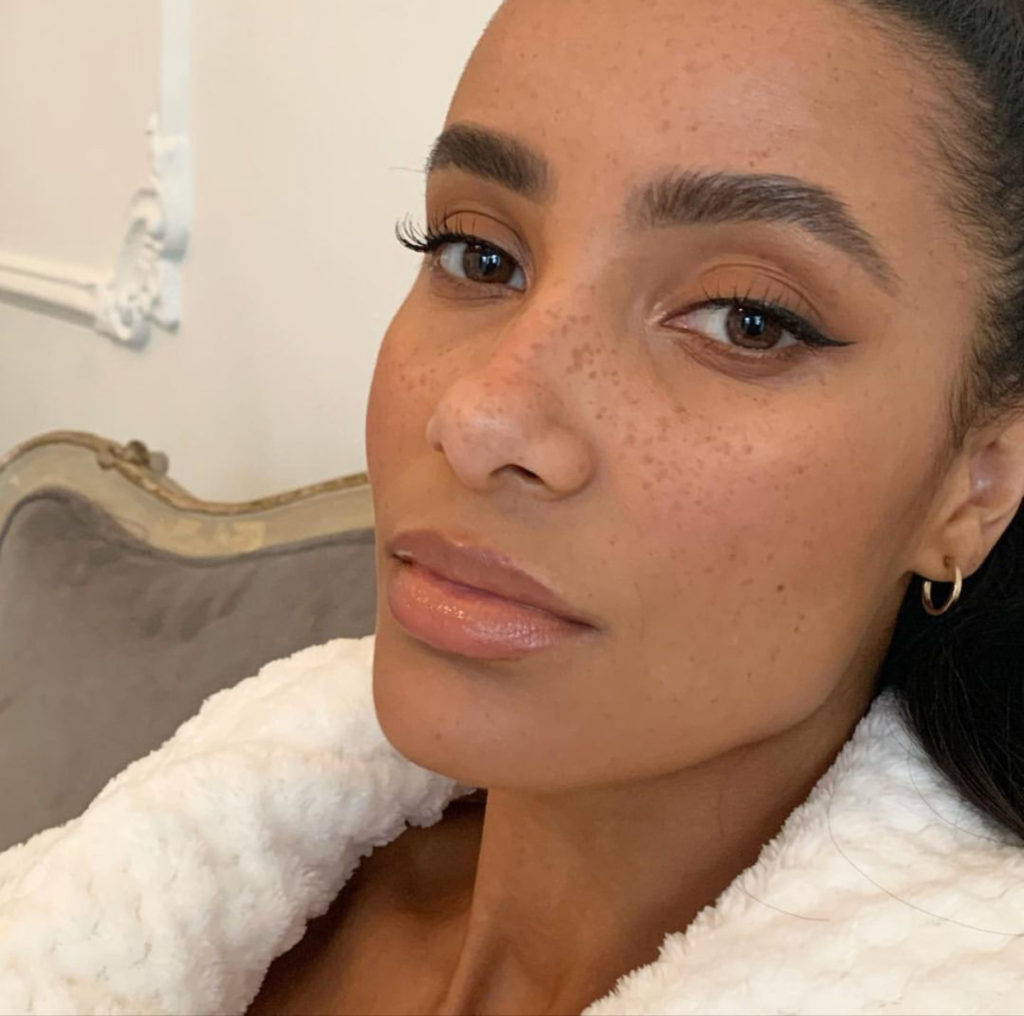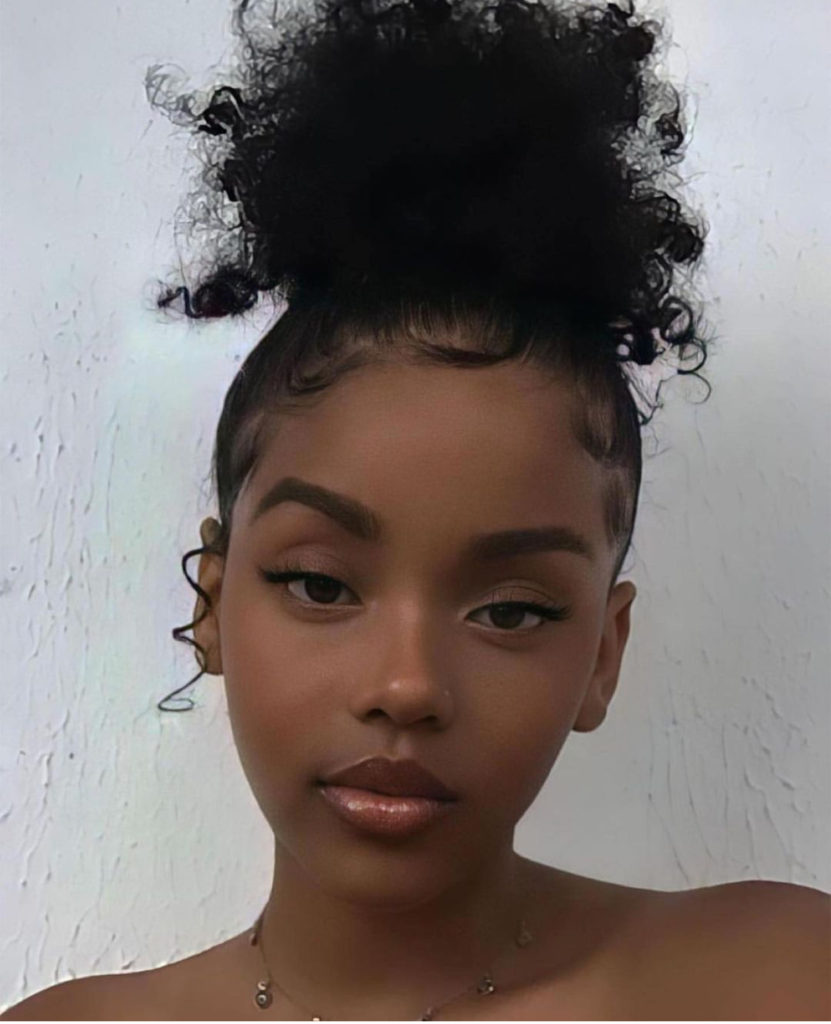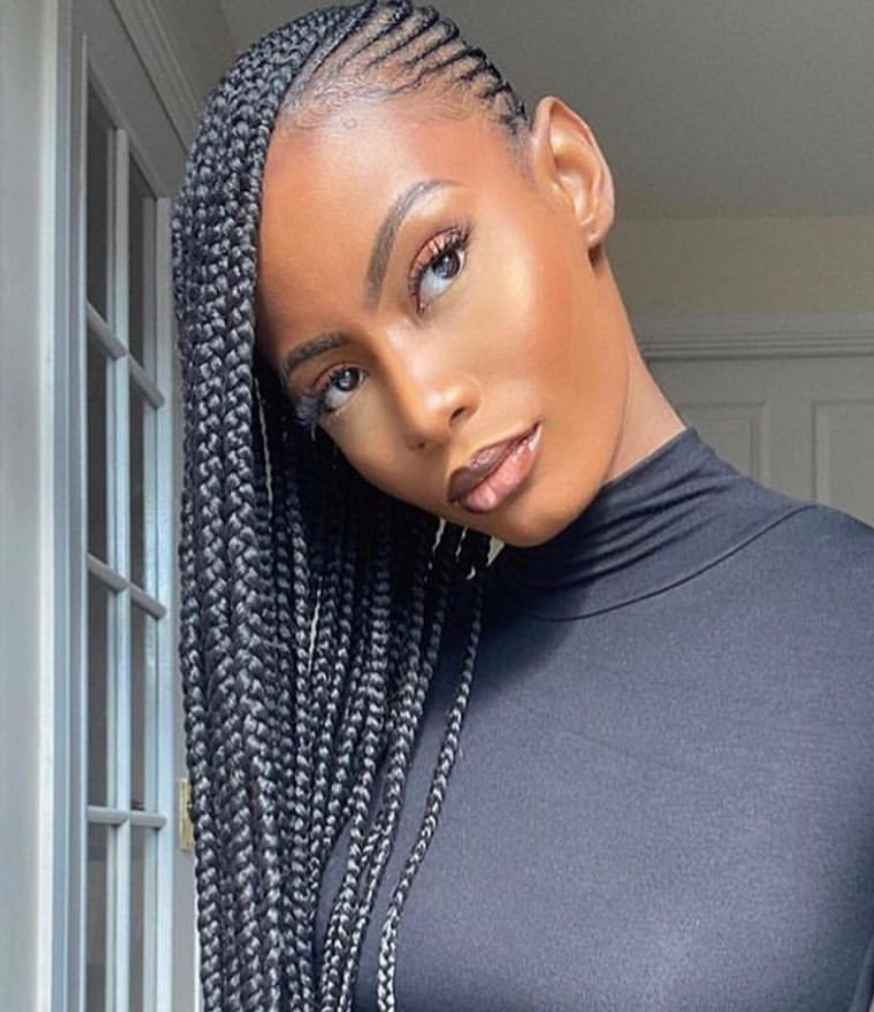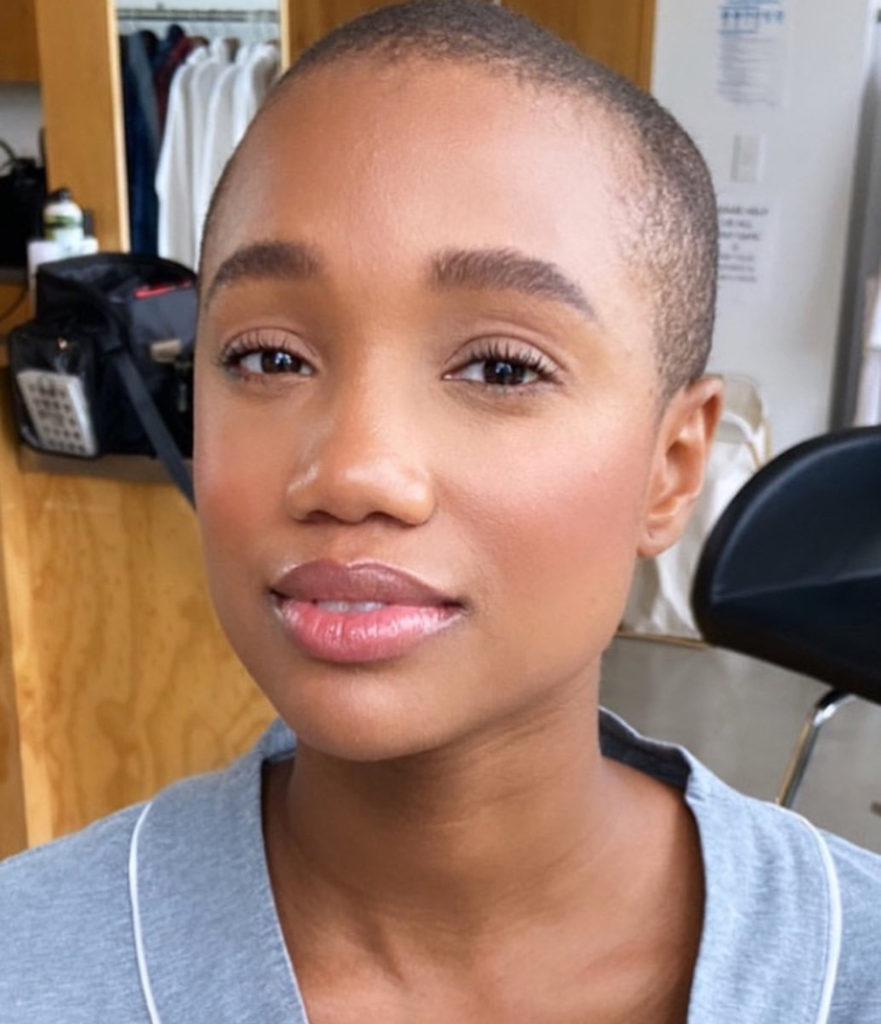 They look so beautiful right?! Well, you can achieve this same type of makeup flair. Here are some tips to keep in mind:
Brush Those Brows -Keep brows well groomed and defined. Brows help bring emphasis to the eyes.
Ease Up on Concealer and Highlight -We didn't say don't use these, just aim to use less. Too much of both together can make your features look "severe" or "cake-y."
Subtle Smokey Eye- This move gives you a sexy, seductive finish without looking over-the-top.
The Royal Flush- Have a winning makeup look with a natural glow! Blush will help you look refreshed, radiant and youthful.
Hit That Base Baby- With makeup your skin base is everything. Prep your skin by improving the tone and texture over time with good skincare. Cheat with Primer.
Light Touch- Makeup pros use very little amounts of product and apply them lightly to skin while blending tons as they go. Learn to do the same.
Skin Tint > Foundation -Remember, think "lite and airy" with makeup. Light coverage over full. Tinted moisturizer over full foundation.
Press Ons -Dab on lip color using your finger for a "muted" but nice punch of color on the lips.
Thin Not Thicc- Eyeliner still looks great when doing a "less is more" look. Just remember to keep lines on the thinner side.
I'm Pouting- Find a nude or lip color that enhances either your natural lip tone or delicately highlights your pout. Think browns, mauves, pinks or warm colors.
That Drip -Enhance lips with a nice shiny lip gloss. They will stand out in all the right ways.
Lift Off -Pack up those falsies and pull out that mascara. Look for formulas that will add volume and length to your natural lashes.
Simple Makeup For Everyday -Where to Apply Highlighter Makeup to Bring Out Your Features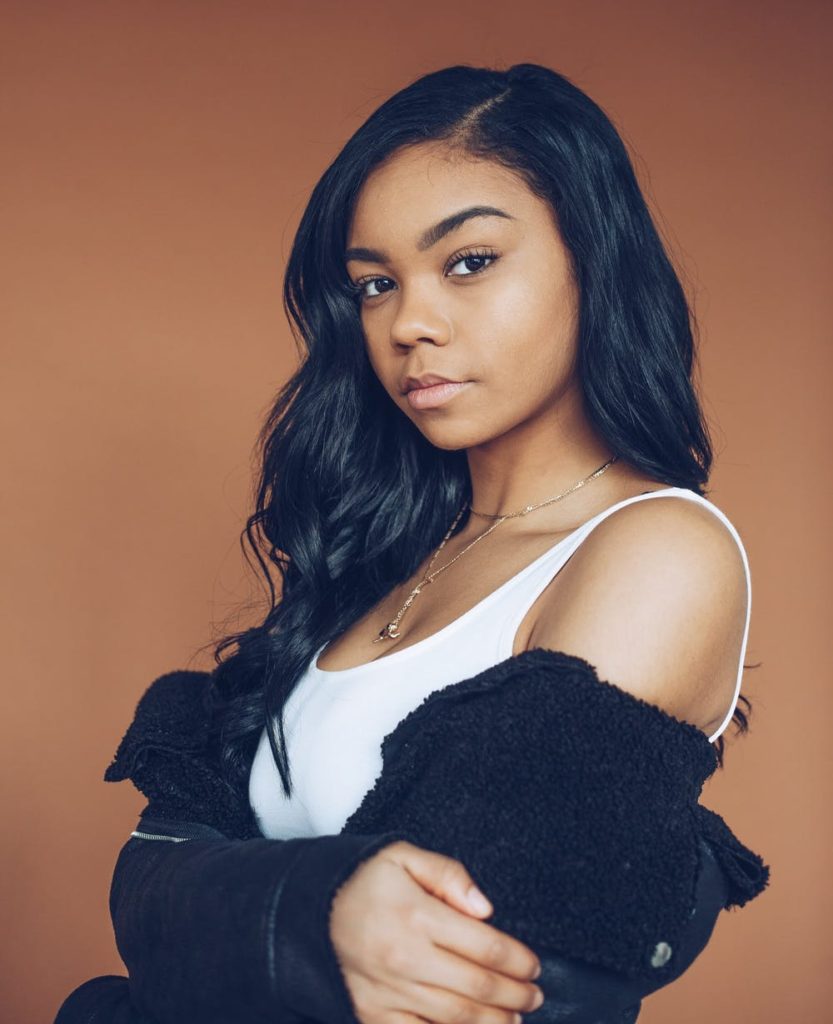 It is human nature to always want to put your best foot forward. In the beauty world us girls want to know how to put our best makeup brushes forward. Trends come and go yet one seems to be gaining even more dominance. Highlighter Makeup is now very popular due to how amazing it shows up in photos and accentuates facial features. Can you say Explore page level selfie? Today, we are teaching exactly Where to Apply Highlighter Makeup to Bring Out Your Features!
Makeup is for helping to bring out a woman's natural beauty. It is used to enhance one's own natural features. Highlighter Makeup is the perfect product to accomplish this without looking over the top.
There's six places on the face you may choose to highlight. Word of caution: Highlighter focuses and brings LOTS of attention to the area it is placed. So then, if there is a feature you do not want emphasized or pronounced DO NOT apply Highlighter there.
Natural Everyday Makeup Looks -Where to Apply Highlighter Makeup Cheat Sheet
Alright ladies the time is here! Our beauty expert's quick Highlighter cheat sheet list. Use it and you will be a Highlighter Makeup pro!
Highlighter Cheat Sheet
Under Eyebrows: Apply here to open the eyes.
Along Bridge of Nose: Place here to make the nose look straighter.
Chin: Got small lips? This will make them appear bigger.
Along Top of Cheeks: Brings out cheekbones, think Naomi Campbell bone structure.
Forehead: Apply highlighter here right in the middle in an upside down triangle shape. This will help bring dimension.
Cupid's Bow (upper lip): Application here will make the lip appear bigger and fuller.
Natural Everyday Makeup Products -We Got You Baby!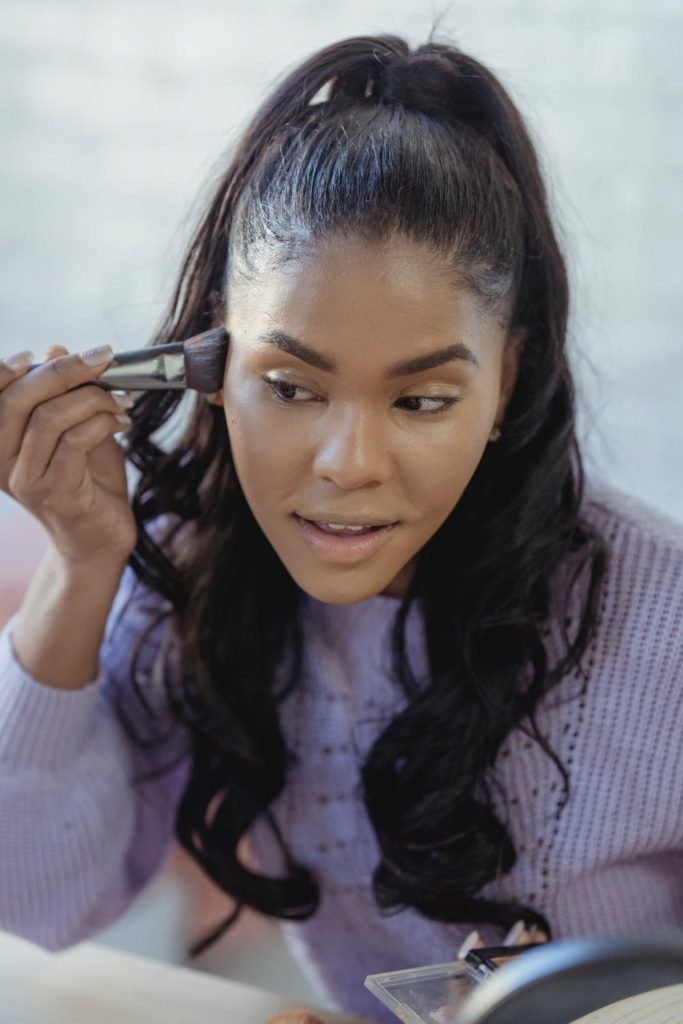 We are makeup, beauty and skincare fanatics. So we have been writing on TONS of cosmetics brands for YEARS. Below you will find some helpful articles from our archives.
We have painstakingly literally combed through our entire site in order you to bring you the best of the best. Makeup releases that will help you craft your perfect little to "barely there" makeup looks. You will find write-ups on everything from foundation to blush.
Revlon Light Coverage Foundation
Get a barely there makeup look with the help of this foundation by Revlon.
This awesome product helps you achieve a natural sun kissed glow!
Beauty Bakerie Butter Makeup Primer
Your skin and makeup finish will look like 'butta' honey!
ColourPop Natural Defining Mascara 
Make your eyes pop beautifully even without falsies.
Don't miss out on the glow train! Here's some great blushes for those with gorgeous dark skin tones!
Gloss Bomb Heat by Rihanna's Fenty Beauty
Get plump, juicy kissable lips.
The natural look starts with pretty skin. Here's some DIY recipes to get radiant skin.
Minimizing your pores can make you skin look even more stunning. This means less makeup!
Highlight your beautiful natural features and get ready to turn heads.
Less makeup, means less cover. Help minimize your dark undereye circles with these amazing eye patches!
Blur any skin perfections with Rihanna's light coverage beauty product.
Natural Makeup Routine: Is Vegan Makeup Better for Your Skin? 5 Reasons to Switch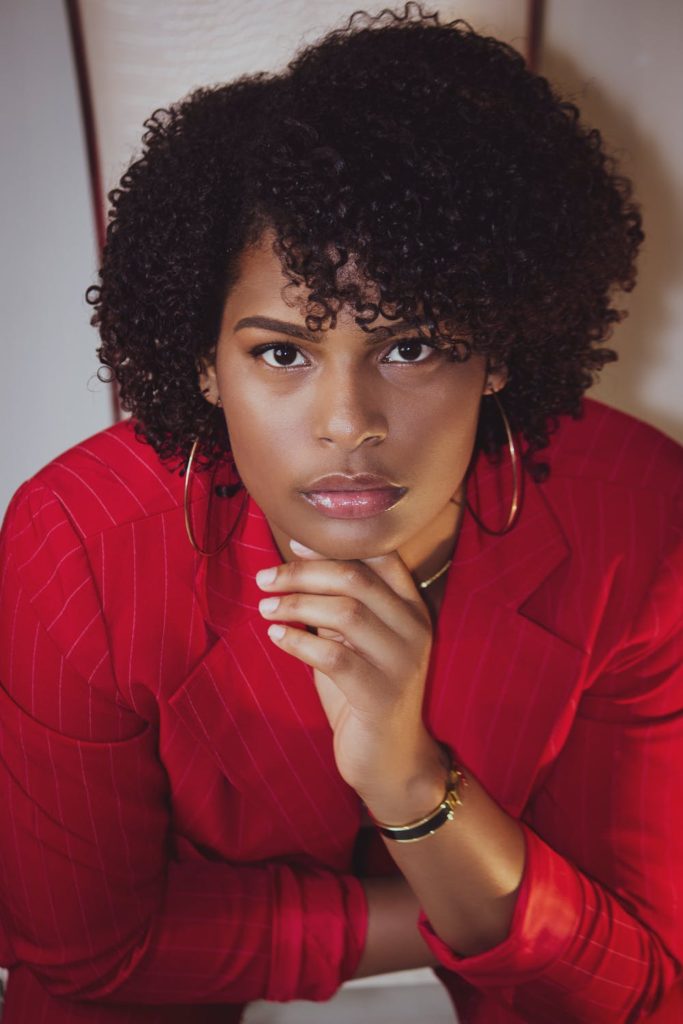 Wondering or contemplating is vegan makeup better for your skin? Are you curious if vegan makeup is just being used as a ploy to make more sales? Well, wonder no more!
In this article we are going to switch gears for a moment and discuss all about why YOU SHOULD be using companies that sell vegan makeup products. Here are 5 reasons to give them a try.
Don't Be So Cruel-It is no secret that for YEARS companies tested on animals and contained animal byproducts; like cows, whales (and their vomit… yuck) and snails. Furthermore, imagine our poor, cute furry little land animal friends in a lab DYING in order to make sure makeup is safe; for us humans. Almost does not seem fair or very nice huh? Well, more and more brands are wising up.
When you go vegan you may just be avoiding animal testing in the process. You can now find a plethora of beauty labels that offer not only animal-free, but "cruelty-free" items. However, always be sure to check for the cruelty-free label on your vegan products just to be sure.
Baby, Stop I'm Sensitive– If you have sensitive skin you are probably used to vetting any products before you use them. Why? Well, put on the wrong thing and in seconds you're having a reaction and headed towards "breakout city."
With vegan products you give your skin a better chance at not being exposed to ingredients that can do more harm than good. In performance, vegan makeup tends to be safer and gentler on skin. So this means you will not have to worry about irritation or your makeup's overall effects on your skin so much during application.
Is Vegan Makeup Better for Your Skin? 5 Reasons to Switch (Continued)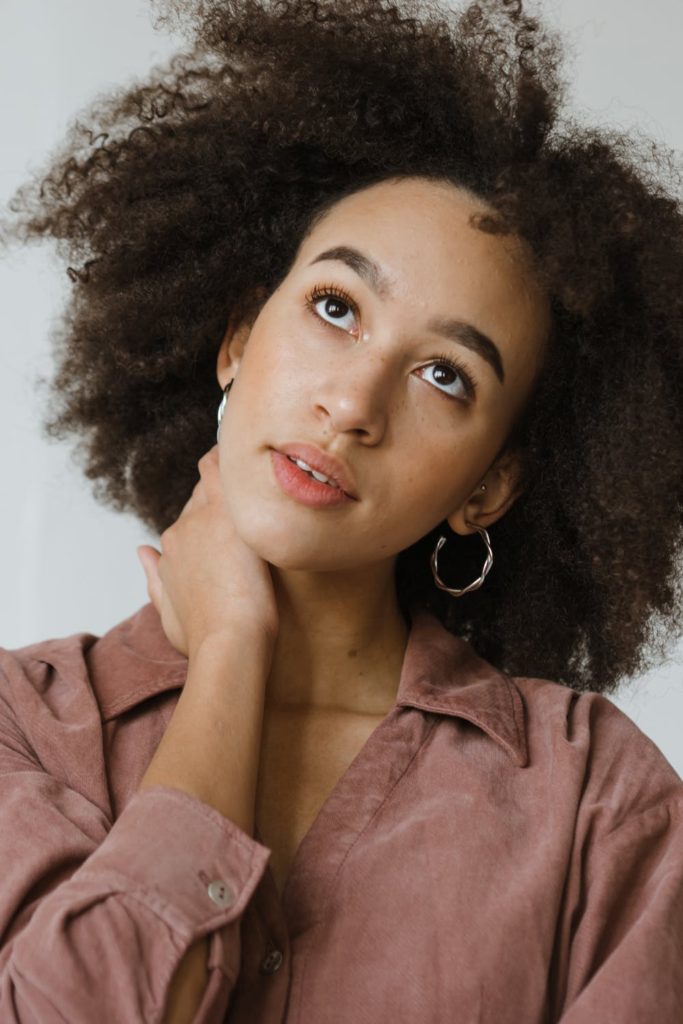 Captain Planet-As kids we learned the importance of recycling; now companies are getting in on the act. Vegan makeup is now also being put in packaging made from recycled materials! Nevertheless, not all companies have made this switch; but A LOT have. Therefore, you can rest at ease knowing your makeup is doing less harm to your skin and the planet as well.
You Are What You Apply– Ever heard that your skin absorbs about 60% of what you apply? If you are putting on something amazing and healthy that's a good thing. However, some non vegan makeup could contain not only dead animal byproducts; but also harmful chemicals and metals, among other things.
No One Minute Man– Do you get tired of products that don't, you know, last? Well, vegan makeup is more natural, but natural does not always measo that helps in this arena. You see, several brands like Derma E (love them!) and Pacifica are choosing to use a pure nature derived ingredient coupled with important additives that can help stave off spoiling.
This results can in a good mix of ingredients that lean towards healthy and longevity. As a result, if you choose to go the vegan route with your makeup you never have to worry about a shorter "shelf life."
Everyday Natural Makeup Starts with Skincare: The Natural Face Lift – 30 Minutes to Glowing Skin at Home!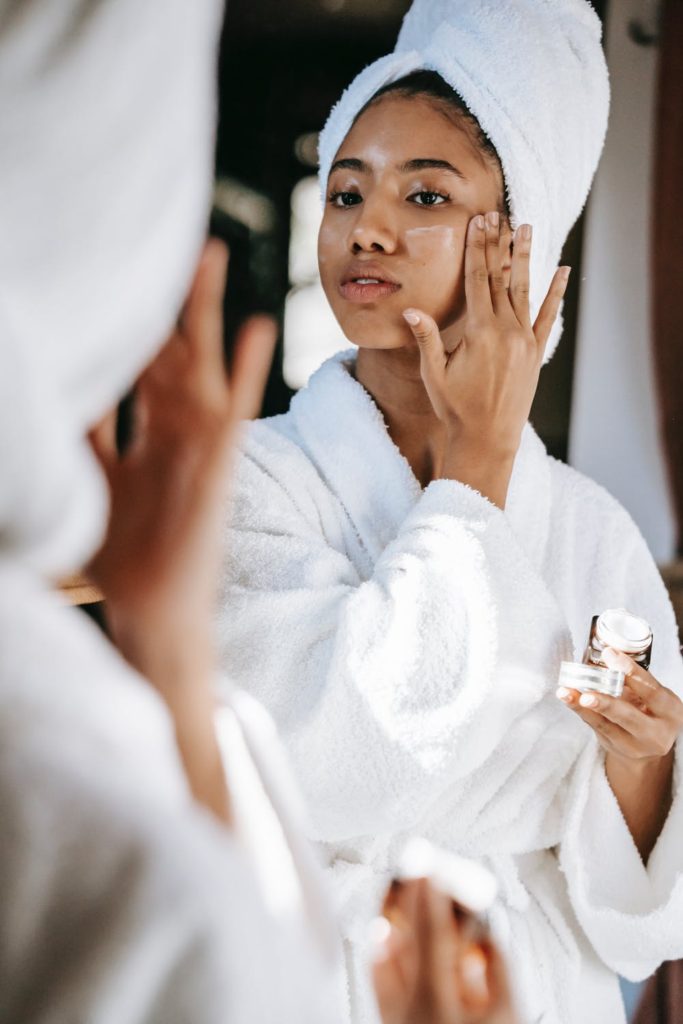 Times have definitely changed our friends. Thanks to social media, every time we leave the house an impromptu photo shoot could easily occur. For this reason, it is very important to be camera ready. Makeup is great, but if you want to really be the belle of the photo ball you want to showcase healthy, glowing skin. Get your skin into 100+ likes condition by taking time to indulge in a natural face lift that can be whipped up in your own kitchen.
As the popular saying goes, "If you stay ready, you don't need to get ready." So then, if you take care of your skin then it will always look amazing. Nevertheless, sometimes our face can still use a little boost from time to time.
Stress from school or work can easily show up making us look less than stellar. Or perhaps a few nights out on the town left your face looking a tad bit dull. If so, it is time for a natural face lift.
A simple natural face lift is made out of lemon juice and egg white. This quickie mask will not only tighten things up, but will leave your skin feeling as well as looking luminous and fresh. This mask is the best kept secret for achieving glowing skin.
Moreover, if going out with the girls or a hot date you can do this treatment and get ready to wow them dead! For best results, before going out apply this mask at least 2-3 hours prior to leaving home. Also, do this mask before applying any makeup.
Everyday Natural Makeup Starts with Skincare: The Natural Face Lift (Continued)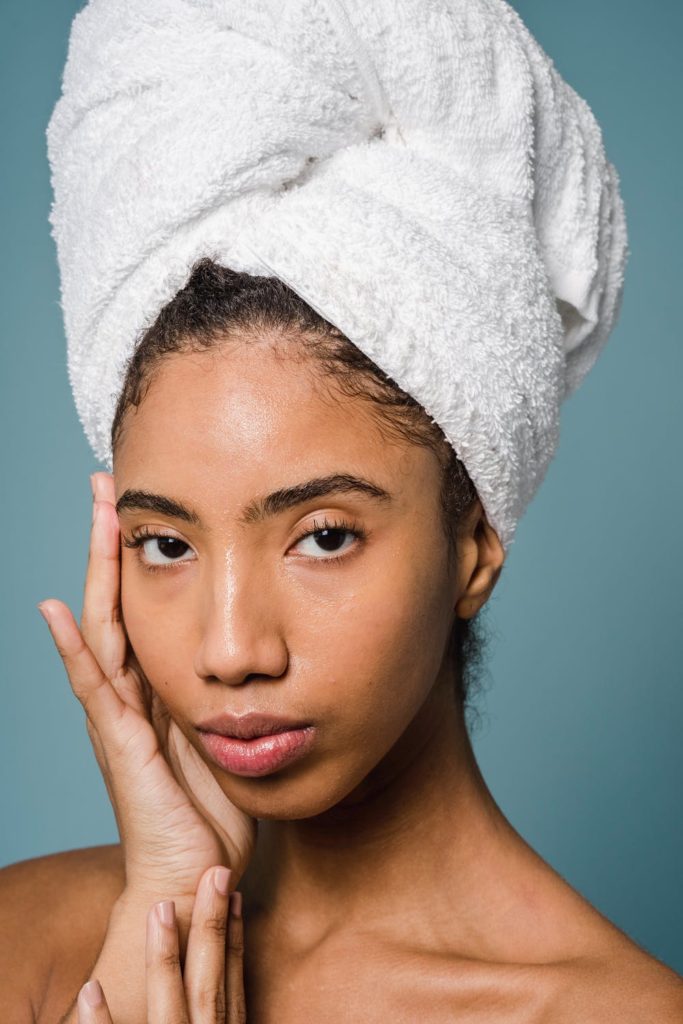 Now if you only have five minutes to spare this mask helps. However, if you want the most bang for your buck carve out thirty minutes to really let the magic happen. For this treatment you will need two spoons of lemon juice, one egg white and a few drops of honey.
Why use these particular ingredients? Simply put, they are extremely effective. Honey is great for hydrating and replenishing your skin's lost moisture. Eggs will help make your skin very tight and firm. Furthermore, lemon juice not only removes dead cells, but can rid the skin of dark spots and excess oil. Yes!
Once you have these three powerful, natural beauty components its time to get started! Mix all the ingredients together using a whisk. Keeping whipping everything together until you have a nice frothy mixture. Next, apply the natural face lift mask to your neck and face. Try to apply it evenly over both areas.
Set a timer for half an hour then relax or determine what you want to wear. After 30 minutes rinse off the natural face lift mask using cold water. Now you are all finished and the glow up can begin!
Everyday Natural Makeup Looks -These Celebrities Show Us How it is Done!
They're rich, famous and oh so fabulous! We tend to love their red carpet and runway fashions; but their makeup dominance can also NOT be ignored. Celebs from all over are getting into the 90's inspired natural makeup trend and they are doing it XTRA glamorously!
It is hard to narrow it down to just a select few (we tried lol); but all of these ladies are beyond beautiful with and without makeup. From Teyana to Rihanna they serve a full butt beauty course! Seriously, from the paparazzi, ad campaigns to high profile events; we can't get enough of when starlets choose to just show off all of their natural beauty to us and the world. Here is a little more makeup inspiration for you from some of your faves, to motivate you to join the no makeup gang!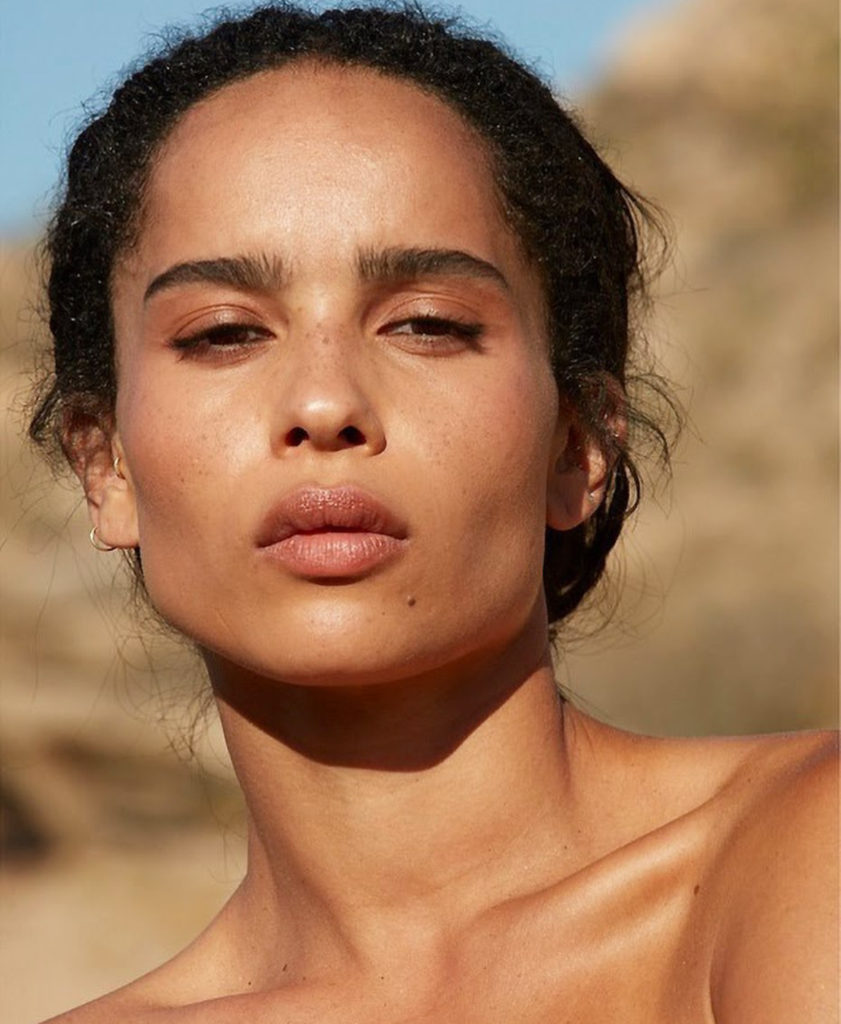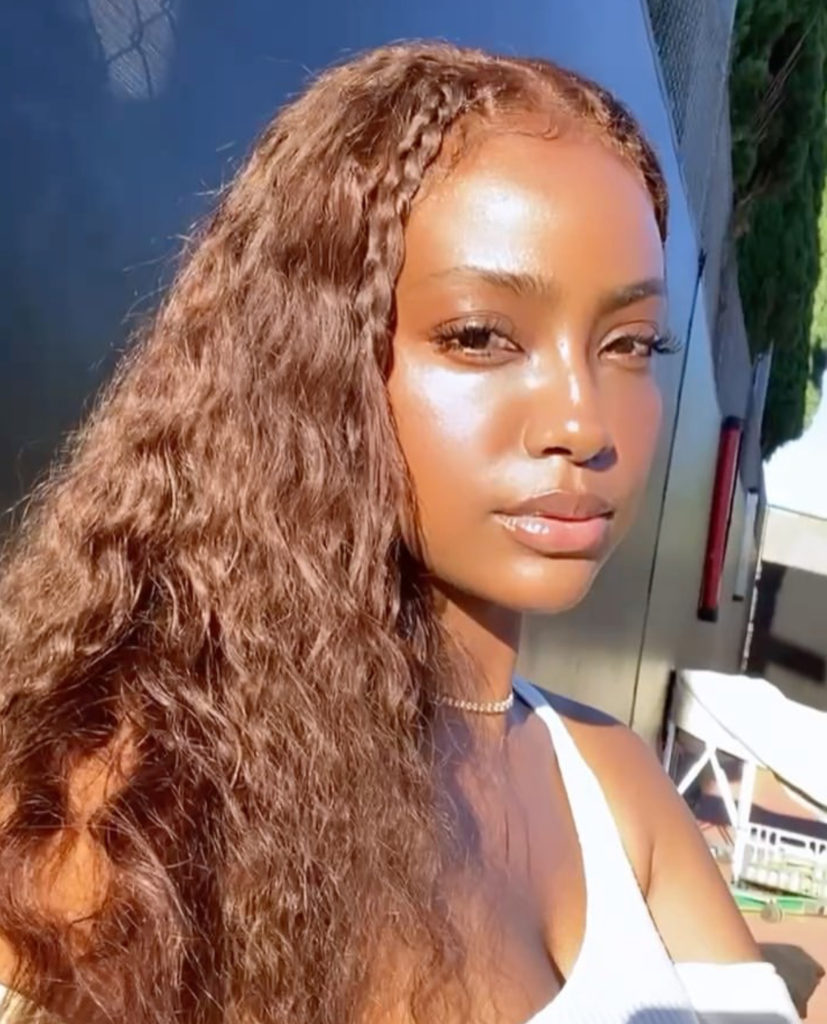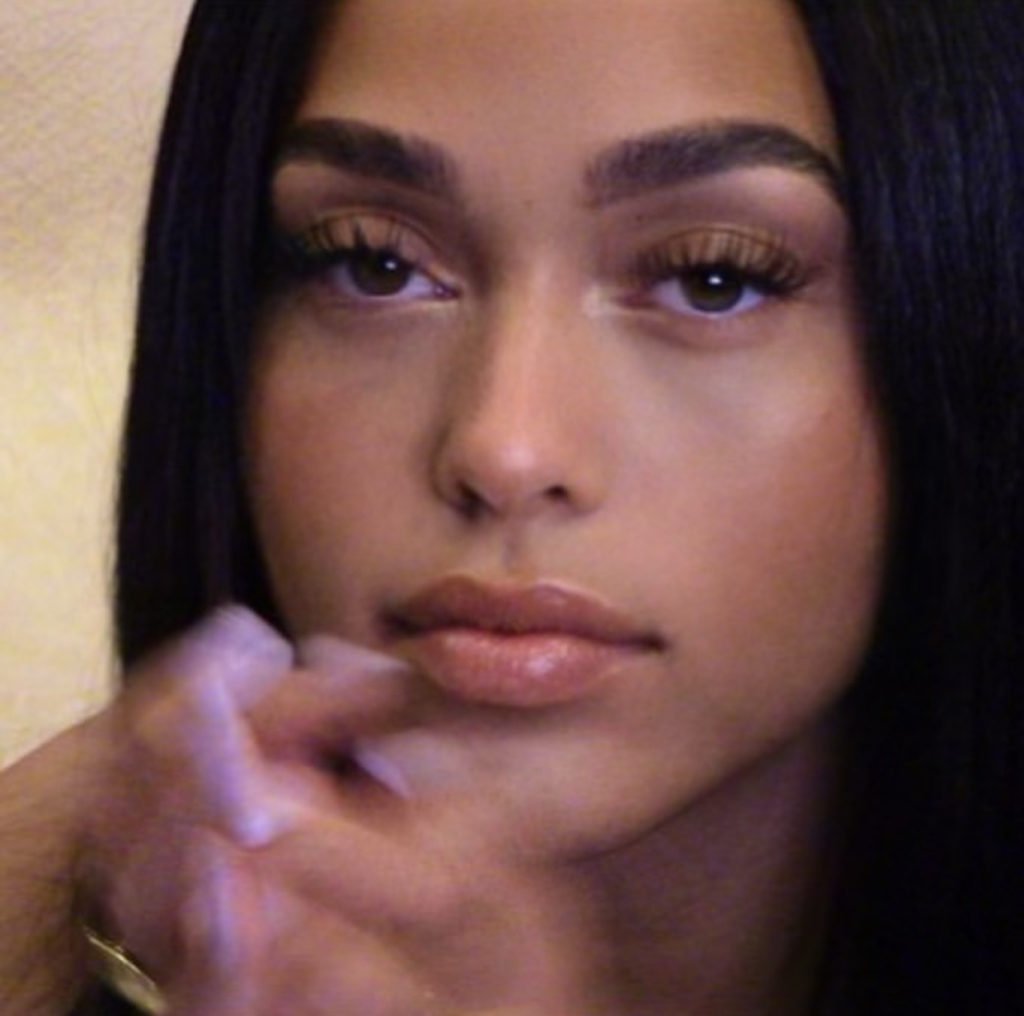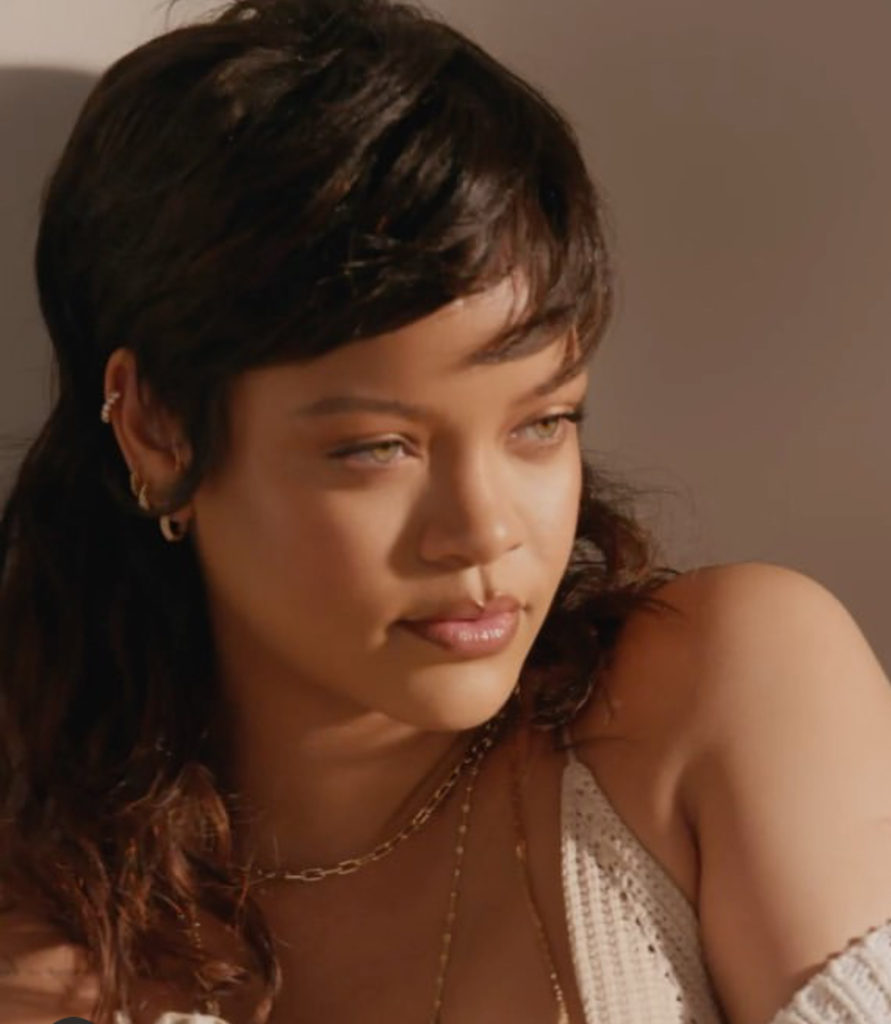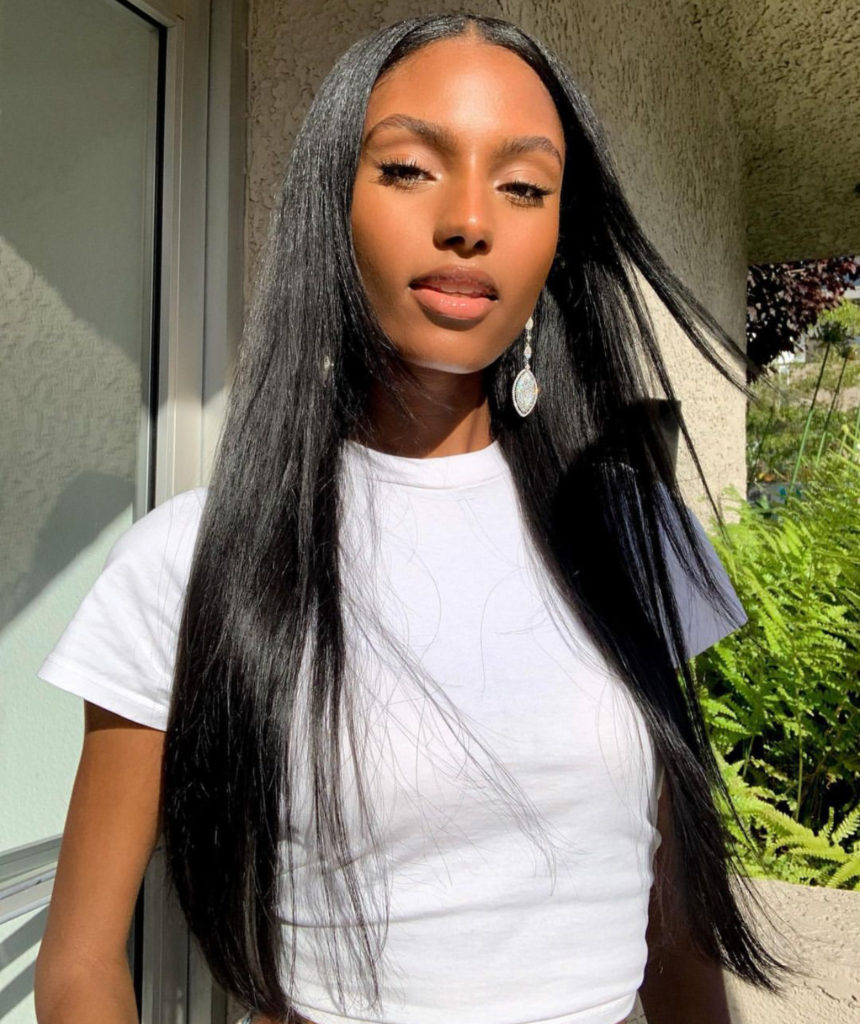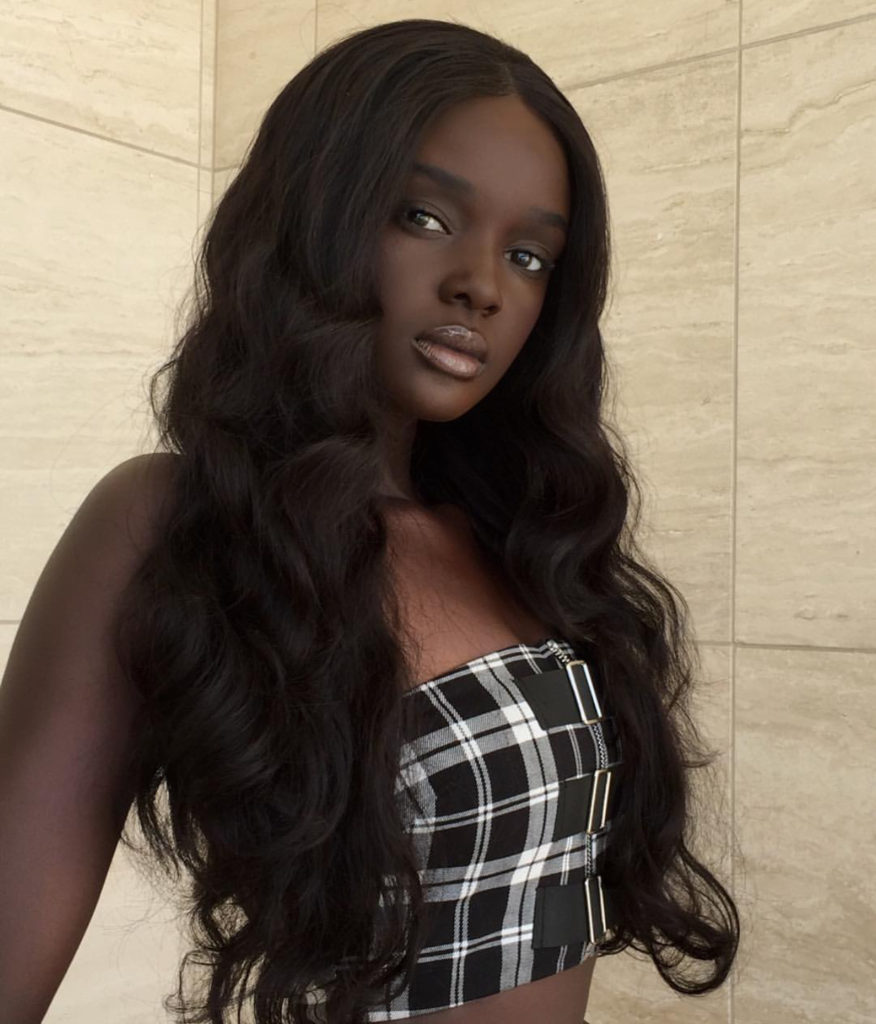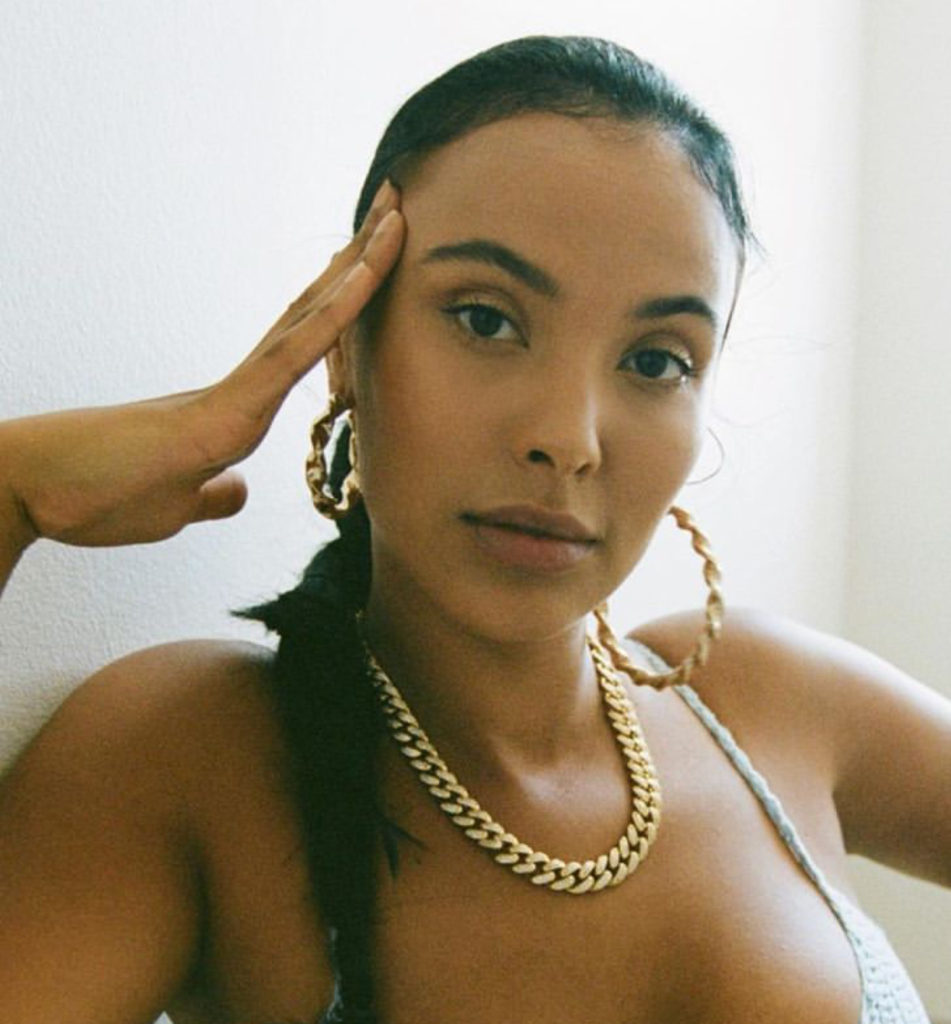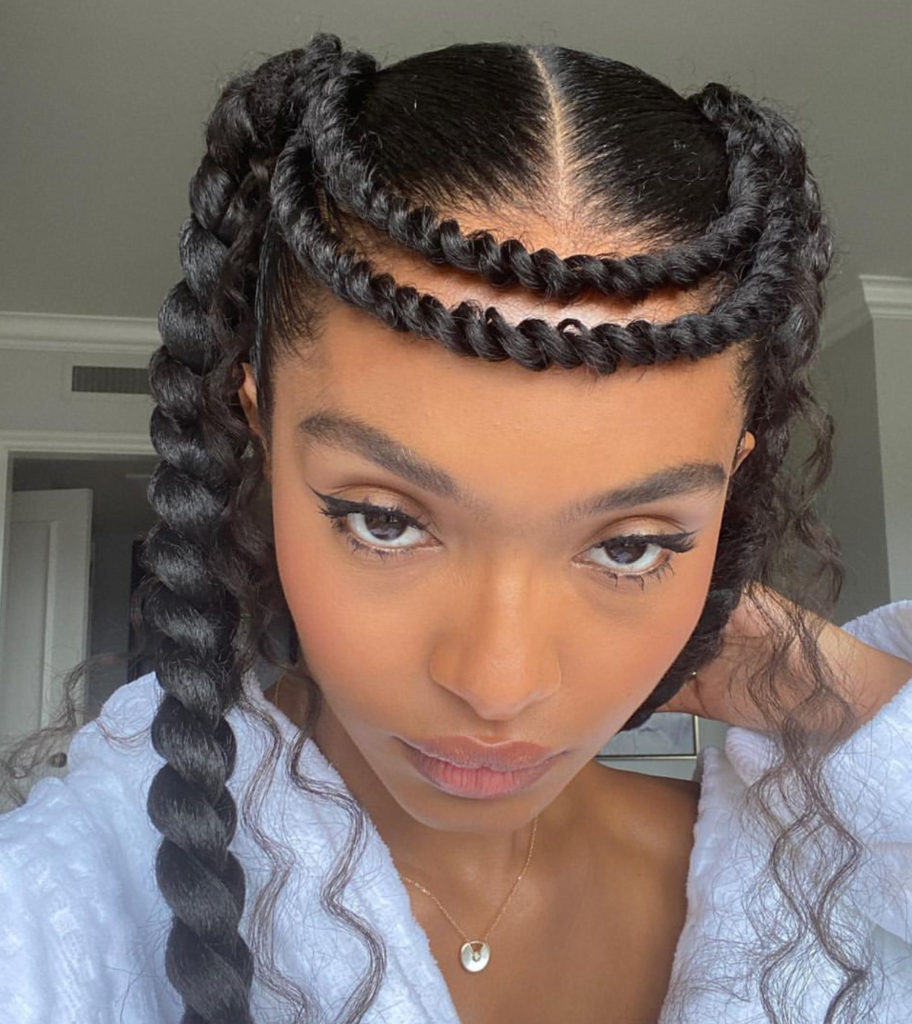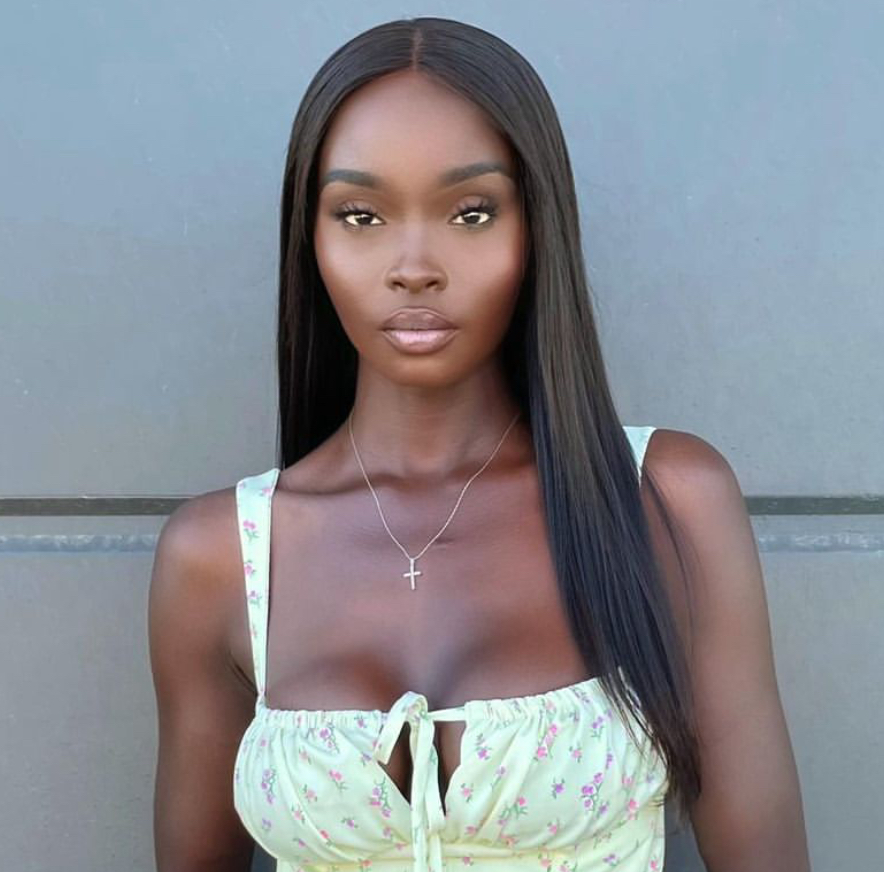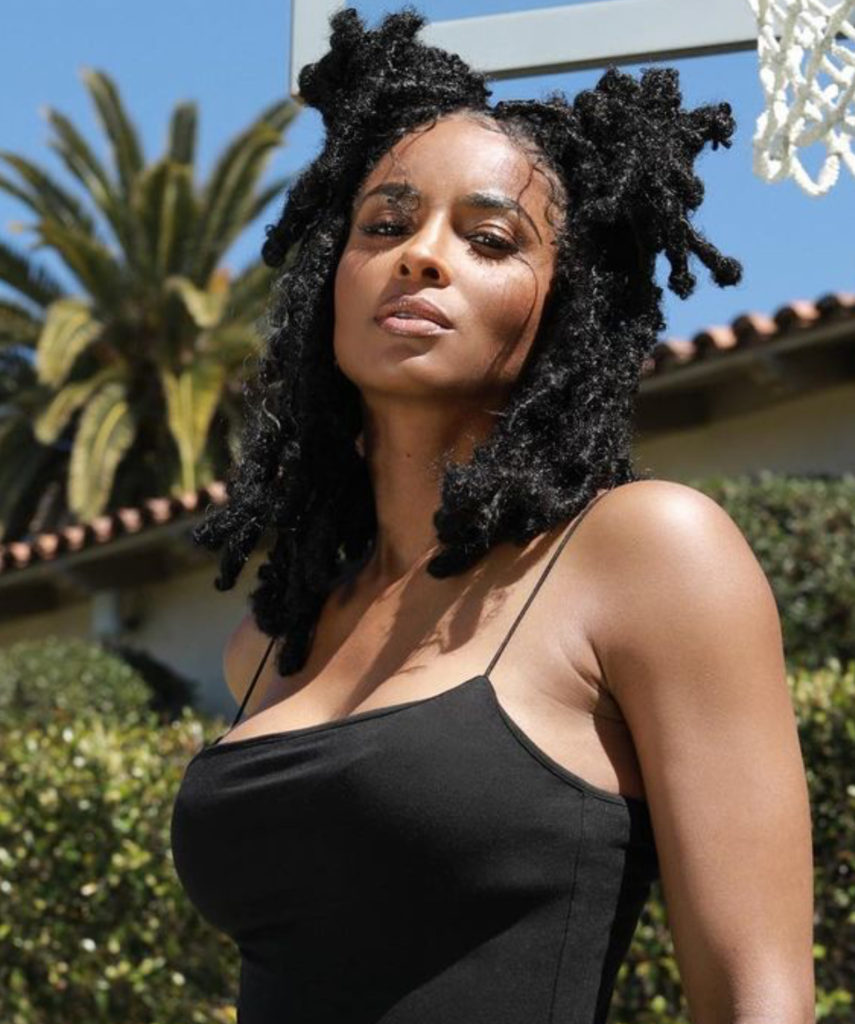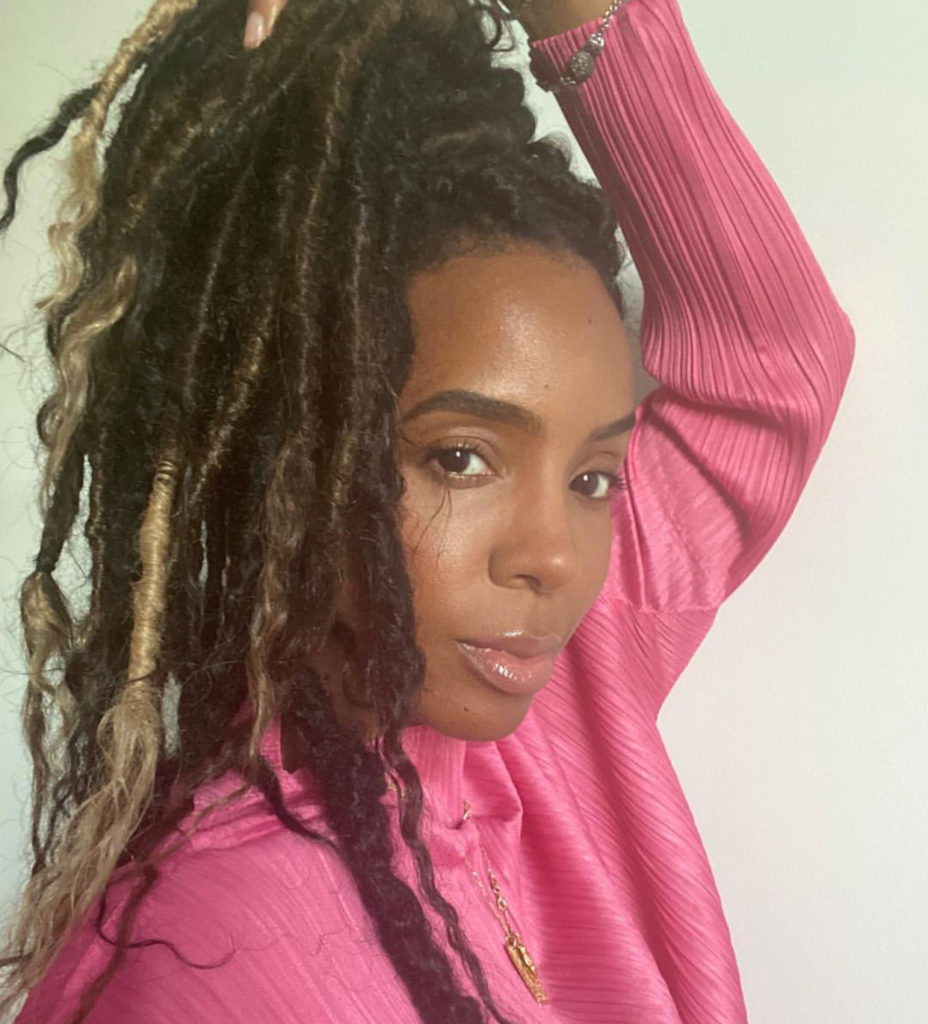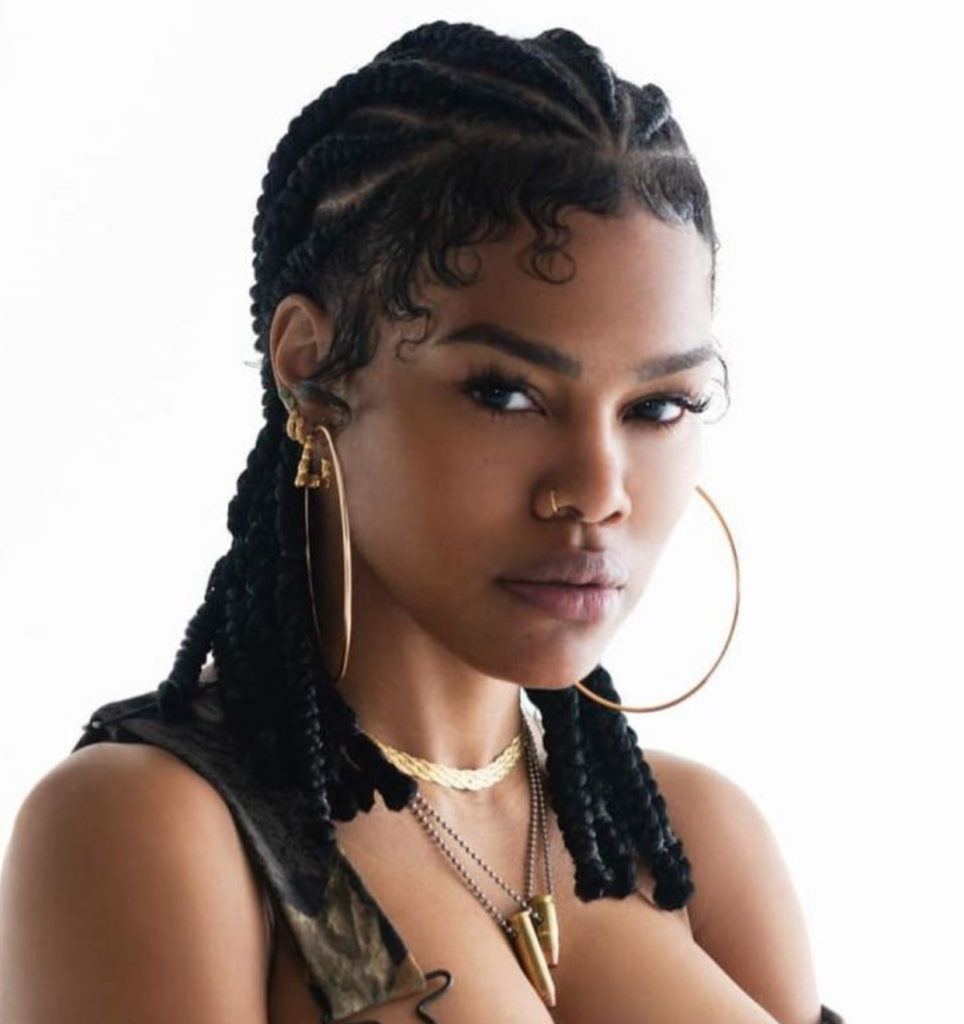 Everyday Natural Makeup Look -Alicia Keys Goes Makeup Free And So Can You Too!
Hey dolls, Alicia Keys goes makeup free and you can too. To the surprise of the whole world, the songstress announced that she was done wearing cosmetics. She wanted her real beauty to shine forth, her natural beauty. Photographs soon emerged of a makeup-less Keys. No foundation, no winged eyeliner, mascara and no (Gasp!) contouring was anywhere in sight. Alicia Keys had officially started a movement.
The Alicia Keys goes makeup free move instantly resonated with women all over the world. Memes began to sprang up of women showing their support and cheering Alicia on in her new beauty quest. Nevertheless, in the world of fashion the natural look is nothing new. For several seasons numerous models have taken to the catwalk looking rather bare faced. Case in point, back during the Spring/Summer 2015 season no makeup became a running theme and trend with designers.
Moreover, in recent shows designers are still opting to display models with less dramatic makeup. However, if we all could wake up looking like supermodels the beauty industry would be bankrupt.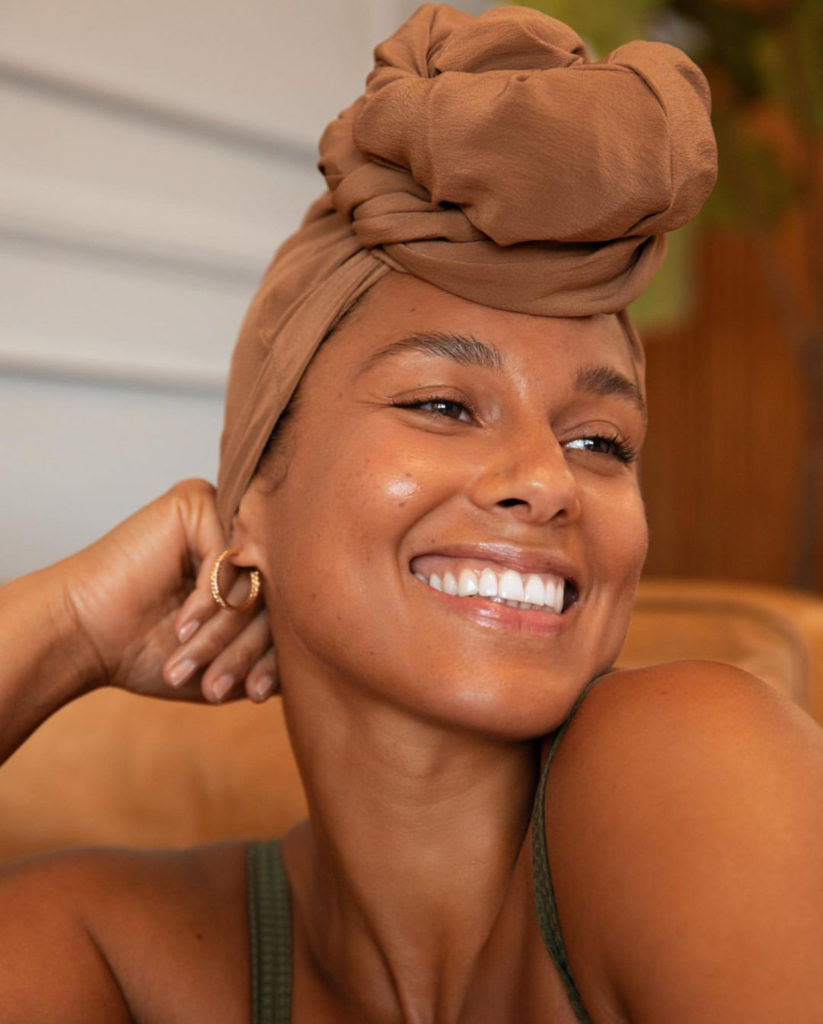 Therefore, is going makeup free an option any gal can do? Some women would say no. Others would say of course. Nevertheless, as Alicia Keys continues to give up major beauty enhancement; 'less makeup' confidence among girls and women is only growing! Several of Alicia's fans support but still understand the challenges.  Some ladies have made comments such as:
"Well, if you are already insanely beautiful of course you can!"
"She's a celebrity with access to the best products in the world. If I had that I would be makeup free too."
Valid points, but if au natural is what you seek, we strongly believe that you can make it happen. For instance, think of how views regarding black hair have changed recently over the years. The natural hair movement among women of color seemed to swoop in almost over night. Women were tired of feeding into the lie that perms and relaxers were the only way to have gorgeous strands.
So then what happened? One by one black girls started ditching the chemicals and researching how to truly care for their own hair. They embraced their natural curl patterns and ultimately learned how to work with their own gorgeous texture. The key to this movement is that changes in lifestyle needed to occur. When it comes to putting the brakes on the makeup train the same is true.
What changes can be made for a girl wanting to be about that whole Alicia Keys goes makeup free life? Instead of focusing on cosmetics, skincare products become more important. Think of your face like a painting. Just because it is not all super elaborate doesn't mean it can not still be considered a masterpiece.
To get you prepared to be natural, if that is your choice, we have compiled together a TON of expert tips to help you out. Try them and see which ones work best for you. You might just come to feel just like Alicia and not need even a stitch of makeup.
Everyday Natural Makeup Look -Alicia Keys Goes Makeup Free And So Can You Too (Continued)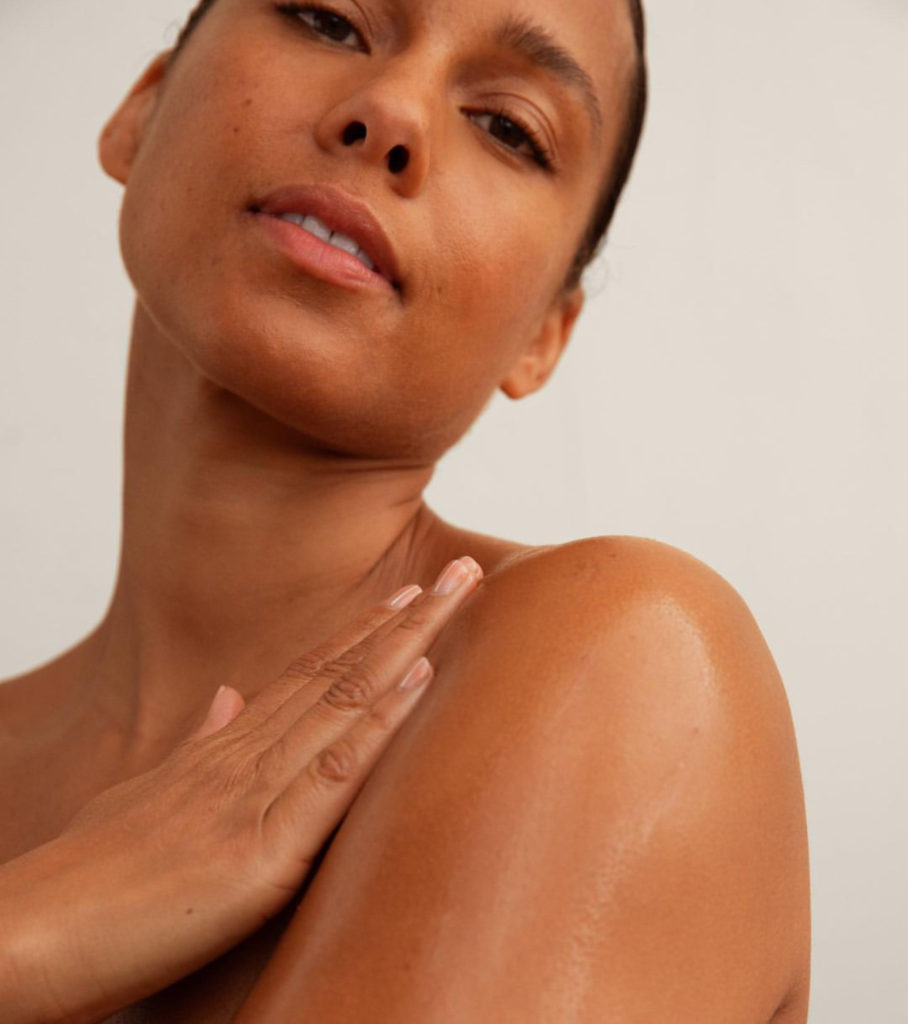 Beauty Rest: Sorry ladies, partying to 6 a.m. with the girls is no longer going to be the best option. Let's have a moment of silence and pour one out for the homies at the club. Alrighty, moving on, here's why you need to aim to hit the sheets at a decent hour. Sleep deprivation will lead to bags and under circles which you will no longer be trying to cover up, remember you're makeup free now. Plus, looking worn out is not a cute look for anyone. So aim to get your rest and your skin will thank you by blessing you with a better appearance.
Exfoliation: Highlighter used to be your friend. You played with it, let it gently graze your cheeks, but now its enemy number one! Just kidding, however, now that you're no longer wearing as much of it, you will need to find new ways to get your shine on. Exfoliating is a great way to bring sexy back to your skin. It helps by removing dead skin giving your face a fresh new radiance. Regular exfoliation will give your face a nice boost so that it does not look dull and lifeless.
Lip Balm/Lip Gloss: My, my those are some mighty sexy chapped lips…said no man or woman ever. Dry, chapped lips will easily stick out on a bare face. Might as well just point a spotlight at them. Avoid this by investing in a good moisturizing lip balm. Moreover, while you are at it finding a nice shiny clear lip gloss could prove to be an alluring addition to your natural look. It will bring a little attention to your lips without being too boisterous.
Everyday Makeup -Clean Beauty Tips to Enhance Your Natural Makeup
Putting on makeup is as natural to some of us as putting on clothes. There is nothing wrong with painting our faces so to speak, but we have to remember that bearing the brunt of the daily makeup routine is our delicate skin.
If you really want beautiful natural makeup, in essence, what you really want is beautiful natural skin. However, there are a few things that might prevent you from reaching the natural 'promise land.' And worse thing is… it could be hiding out in your makeup bag!
In order to keep our skin fresh and healthy it is important to remember a few key tips. First, change your cosmetic sponge once a month. They tend to breed germs so don't keep them for too long. Second, replace your mascara at least every three months. Of course for those of us who love mascara it probably won't last that long anyway, but it's something we need to keep in mind. Third, eyeliner can be kept for up to six months, but remember not share it with anyone, that is just asking for germs to be passed around. Finally, throw away any lipsticks that are two years or older. Again, most tubes won't last that long if you use it regularly, but in case it does last longer than usual don't forget that it does have a shelf life.
If you remember that makeup doesn't last forever and you get rid of it at the appropriate times then your skin should stay in great shape. As grandmother always says, "an ounce of prevention is worth a pound of cure."
**Want Even More Fashion, Beauty and Hair News, Insights as well as Trends? Download Our New Shiny App! Click HERE**
Thoughts on Natural Everyday Makeup Look-The Ultimate Guide to 'Less is More' Beauty!? Well let's connect then! Join the discussion and talk all things fashion as well as celebrity related with us by dropping a comment like its hot down low. Or also hit us up on our Facebook, Instagram (1966mag), Tumblr, Pinterest or tweet us @1966magazine.