Tech
Netflix Provides Details On New Password Policing Measures To Prevent Sharing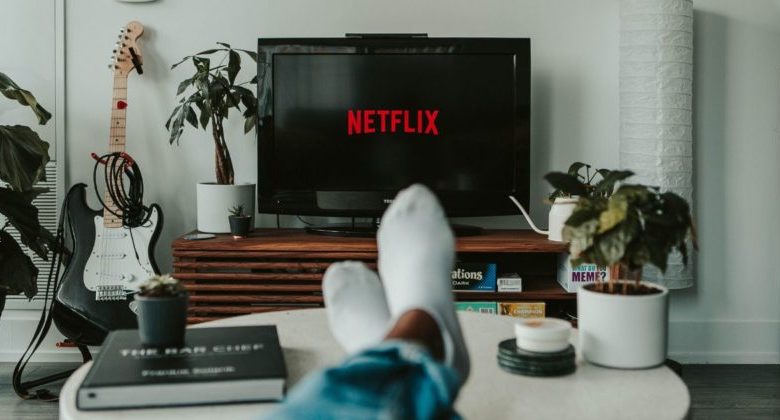 Five years ago, Netflix tweeted that "Love is sharing a password." Now that its subscribers and their friends and loved ones are all addicted to its insidious form of crack, the world's largest streaming service is cracking down on password sharing because … money.
After months of warnings and testing in international markets, Netflix plans to monetize account sharing by unleashing anti-password sharing measures on an estimated 100 million users worldwide. That's how many people it says are using the service through the login credentials of someone else.
Cracking down on password sharing would be a "big opportunity" for revenue growth, Netflix has said. The planned rollout follows a difficult year in 2022 when Netflix lost subscribers for the first time in more than 10 years and introduced ads for the first time in its 15-year history, Time reported.
Netflix hopes that ending account sharing will bring a new infusion of revenue to the company, according to The Streamable, a platform for news, reviews, and deals on streaming services and devices. It's essentially the only way that Netflix can make meaningful subscriber additions in North America, where the service has its highest share of market penetration.
Paid sharing could add nearly 15 million paid sharers and 1 million new members in the U.S. and Canada in 2023 — about $721 million in incremental revenue, according to the Cowen consumer survey in August 2022. The company asked password sharers if they would pay an extra $3 a month and half the respondents said either they or the primary account holder would do so, Variety reported. 


Black Americans Have the Highest Mortality Rates But Lowest Levels of Life Insurance
Are you prioritizing your cable entertainment bill over protecting and investing in your family?
Smart Policies are as low as $30 a month, No Medical Exam Required
Click Here to Get Smart on Protecting Your Family and Loves Ones, No Matter What Happens

Sharing your Netflix account is now only for people who live together in a single household, according to new details on the Netflix Help Center page, which outline how your account should and shouldn't be shared. People who do not live in your household must get their own account, Netflix says.
When a device outside of your household signs in to an account or is used persistently, Netflix says it may ask you to verify that device before it can be used. Netflix says it will not automatically charge you if you share your account with someone who doesn't live with you.
To verify a device, Netflix says it sends a link to the email address or phone number associated with the primary account owner. The link opens a page with a four-digit verification code. The code needs to be entered on the device that requested it within 15 minutes.
If you are traveling or live between different homes, Netflix says the primary account owner (or whoever lives with them) shouldn't need to verify your device to watch Netflix.
If you are away from the Netflix household for an extended period, you may be asked to verify your device so Netflix knows it's authorized.
As long as the device being used to watch Netflix is using the internet connection in the primary account owner's household, Netflix says it will not require verification.
If a Netflix account is used by a device unassociated with the primary account owner's household, the device will need to be verified before it can be used to watch Netflix.
Netflix says it detects devices within a household using IP addresses, device IDs, and account activity from devices signed into the Netflix account.
All signs indicate that the most aggressive Netflix intends to get in the first iteration of the paid-sharing rollout is to keep nagging violators with email reminders and notifications, Variety reported.