Cannabis
New American strains for Spring 2021- Alchimia Grow Shop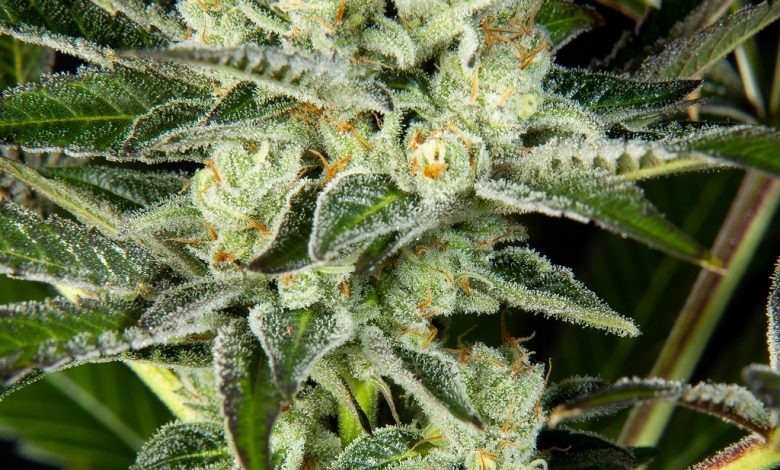 New U.S. varieties for Spring 2021
The summer is here, and it's likely that many of you will have shut down your indoor rooms and grow tents, waiting until the weather gets cooler again in autumn and, there's no denying it, enjoying a welcome rest after the indoor growing season. It's also a perfect moment to check out the latest new strains that have recently landed from the USA and made their way into our seed catalogue. This way, you'll be able to plan everything ahead of time and be ready for the much-awaited return to indoor cultivation, and there's nothing better than starting the season off with some top-shelf genetics!
As you'll be able to see, over the last three months we've added quite a few new varieties from some of the U.S. seed banks that we already had in our catalogue, such as Purple City Genetics (Oakland), Elev8 Seeds (Seattle) or Cannarado Genetics, based in Colorado. A dazzling range of the highest quality cannabis genetics, available as regular or feminised seeds. Take a look for yourself!
Grape Nana by Cannarado Genetics
Let's begin with a new addition to the Cannarado catalogue, a hybrid developed from the famed Grape Pie BX which has been crossed with Banana OG, creating a variety with an intensely sweet and fruity flavour reinforced with a distinctive Kush background – a true delight for the palate. Grape Nana from Cannarado Genetics only needs 8-9 weeks of flowering indoors to be ready for harvest, with an impressive yield of flowers and an astounding production of trichomes.
Naturally, this makes it a perfect variety for making resin extractions, whose flavours will be even more intense if freshly harvested material is being processed. It's a versatile variety, offering very good results in all growing conditions and that will reward the grower not only with its delicious flavours but also with a powerful, relaxing and contemplative effect.
Punch Out by Purple City Genetics
Another new cross created by the boys from Oakland has arrived in our catalogue straight from California. In this case, it's a hybrid between Legend OG and the world-famous Purple Punch, itself a cross of Larry OG with Grandaddy Purple and one of the most popular varieties of the last few years among breeders, thanks to the excellent characteristics it passes on to its offspring.
Punch Out by Purple City Genetics develops with plenty of vigour, forming a perfect structure to support large buds completely covered in trichomes, offering great flower yields and spectacular resin production. We recommend the use of trellis nets and supports to avoid the branches from bending double under the weight of the buds and achieve the best possible yield. The aromas and flavours are intense, a balanced combination of the gas notes from Legend OG and the ripe grape touches of Purple Punch, while the effect is potent and long-lasting, highly relaxing and enjoyable.
In this blog post we're going to dive right into the elite "Alpha Cut" clone of Purple Punch. We'll take you on a tour from its beginnings to the present day, focusing on the characteristics of this wonderful cultivar. A selection highly appreciated by lovers of genuine terpenes, by breeders and by fans of resin extractions.
Strawnana S1 by Purple City Genetics
Another new arrival from the PCG catalogue is one of our favourite varieties. Strawnana, in this case, a self-pollination or S1 of the original elite clone. Also known as Strawberry Banana, it was born from a cross between Crockett's Banana Kush from Crockett's Family Farms and a selected strawberry phenotype of the classic Bubblegum by Serious Seeds. This combination results in stable plants that resemble the original very closely, with a typically indica structure and lush, broad foliage.
However, what really grabs your attention about Strawnana S1 from Purple City Genetics is its aroma and flavour, a blend of strawberry and banana notes that makes it impossible not to think of the popular yoghurt drink with these flavours. These flavours remain intact when processed into fresh frozen or live resin extractions, making a true delicacy that enchants anyone lucky enough to try it.
Tangie Candy by Elev8 Seeds
Elev8 Seeds are well known for their excellent hybrids of American genetics as feminised seeds, something that is becoming more and more popular on the other side of the Atlantic these days. This particular variety is a hybrid between one of the most talked-about strains of recent times, Runtz, and Tangerine Cookies, another variety with unique characteristics, creating a fruit cocktail with a powerful effect that will leave nobody indifferent!
Tangie Candy from Elev8 Seeds is an all-terrain variety, offering superb results both indoors and outdoors, where it can become a real monster plant. It adapts well to all types of substrate, fertilisers and cultivation techniques although to get the best, sweet and fruity terpene profile it's always recommended to cultivate organically, rewarding the grower with an authentic taste sensation that almost fizzes in the mouth – a candy treat with high THC levels!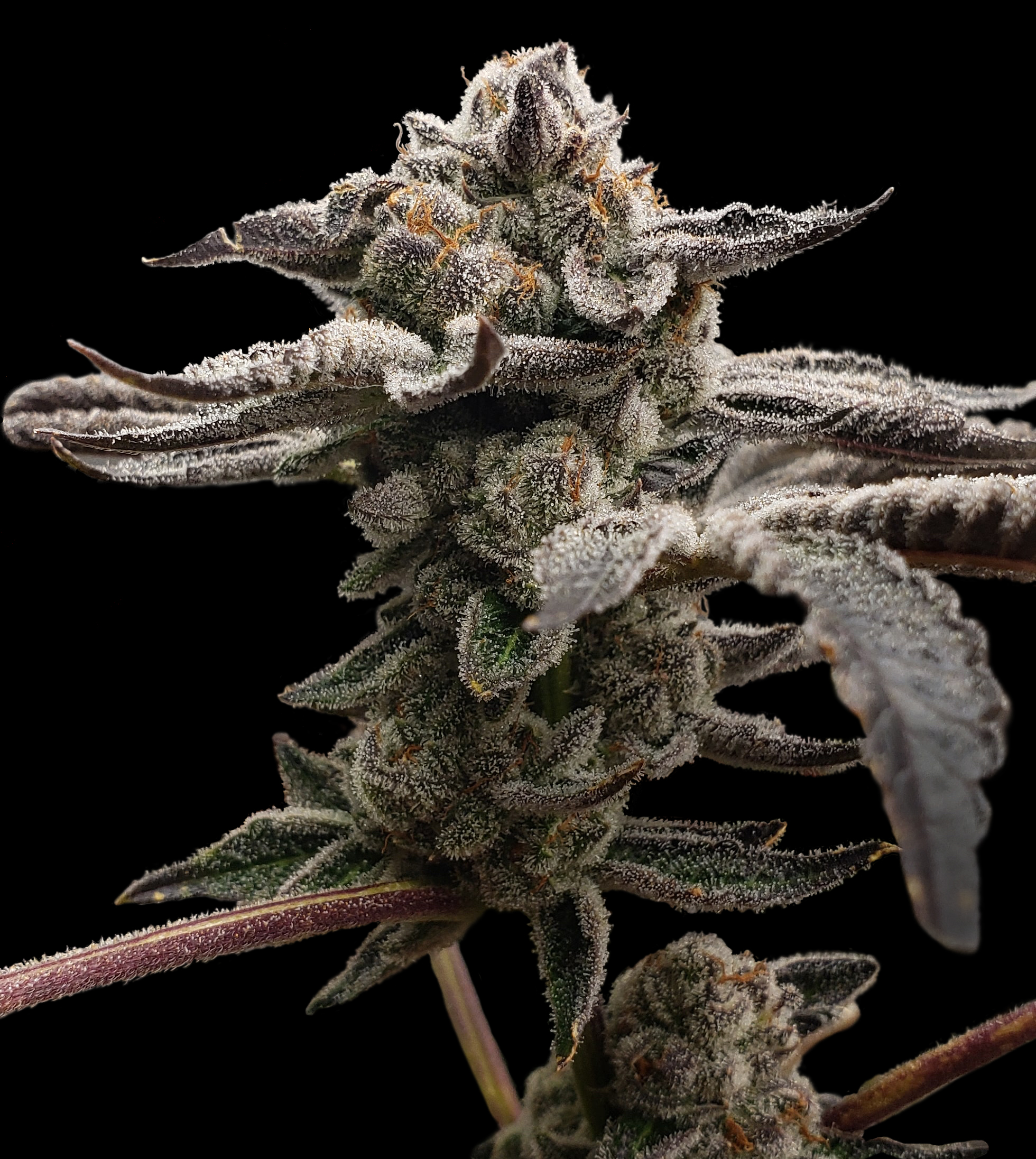 Runtz Pucker by Elev8 Seeds
We'll finish off our review of this spring's novelties with another Elev8 variety based on Runtz genetics, although here this prized clone has been crossed with Lemongrass, a hugely popular strain in the USA, coming from a cross between Lemon Kush and Gelato. So, with both parents containing Gelato genetics (Runtz is a hybrid between Zkittlez and Gelato), we can be sure of an incomparable creamy flavor accompanied by marked citrus and acidic fruit notes.
One of the most notable characteristics of this variety is its high THC content, reaching a spectacular 29% in the ideal cultivation conditions. Runtz Pucker from Elev8 Seeds is also an excellent yielder, both in terms of dry flowers and resin production. Its effect is very intense and, like the other varieties, offers deep physical relaxation but remains stimulating at the cerebral level, making its consumption compatible with a great number of activities.
We hope you've enjoyed our review of some of the most outstanding new varieties added to our catalogue in recent months. Stay tuned for the next installment of this series of posts, we've already got a few new genetics that we can't wait to show you!
Happy growing!
The articles published by Alchimiaweb, S.L. are reserved for adult clients only. In France, the age of majority is set at 18 years old. Consult your country's legislation and obey it. Alchimiaweb, SL is a Spanish company governed by Spanish law and can not, in any case, be held responsible for any misuse or non-compliance with the laws and regulations specific to each country, in relation to the articles published on its Blog. We remind you that the cultivation of cannabis seeds on French territory is strongly prohibited by law. We do not encourage our customers to break the law in any way and are not responsible for their use.