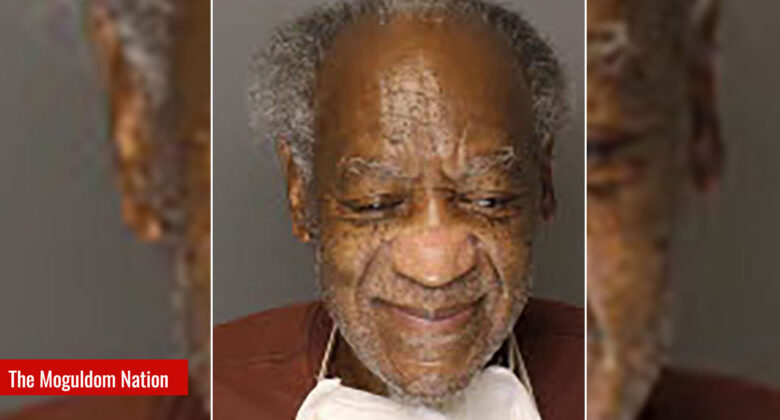 Disgraced Hollywood legend Bill Cosby is trending on social media again. This time, it's because of the 83-year-old former TV star's latest mugshot. In it, Cosby, who is serving a three- to 10-year prison term for felony sex assault, looks disheveled and appears to be smiling.
Cosby is still seeking an appeal of his 2018 conviction and is scheduled to go back to court on Dec. 1.
The once-beloved comedian and actor known as "America's Dad" became the first celebrity convicted of sexual misconduct in the #MeToo era after being charged with drugging and sexually assaulting a woman at his home near Philadelphia in 2004, CBS Philadelphia reported.
Cosby, who was arrested in December 2015, acknowledged in his testimony that he had given accuser Andrea Constand unidentified pills that she claimed knocked her out. But Cosby's lawyers said the encounter was consensual.
Soon after the news of Constand's allegations were made pubic, dozens of women came forward to accuse Cosby of sexual assault.
Listen to GHOGH with Jamarlin Martin | Episode 73: Jamarlin Martin Jamarlin makes the case for why this is a multi-factor rebellion vs. just protests about George Floyd. He discusses the Democratic Party's sneaky relationship with the police in cities and states under Dem control, and why Joe Biden is a cop and the Steve Jobs of mass incarceration.
Prisoners get new mug shots every once in a while as their appearance changes and Cosby was due for one, according to officials at the maximum-security State Correctional Institution in Collegeville, Pa., where Cosby is housed, TMZ reported.
The photo was taken Sept. 4.
Cosby's lawyers tweeted out a different photo of their client looking relaxed on Oct. 20 with a statement that said, "This photo was taken by his publicist, Andrew Wyatt, during his first virtual video conference call with Mr. Cosby last week. We are posting this to reassure his family and supporters that he is doing ok during this pandemic."
It sparked supportive responses on Twitter.
One Twitter user posted, "bill cosby was a stand up comic, actor, role model, entrepreneur, activist, game changer, african american hero before becoming a convicted incarcerated criminal. Im not condoning taking advantage of females or innocence and im sorry for what us males can have and will do."
Another user tweeted, "Dr. Cosby we love and support u. We know the real reason ur locked up."
And Sutahn @Sutahn908 tweeted, "It still does not feel right seeing him behind them bars like that. However, it's a good look to see that he's strong mentally. Even in the face of his modern day lynching due to the CORRUPT D.A IN PA, BC continues to reinforce that he's NOT GUILTY."