Fashion
Paco Rabanne Fall-Winter 2023 Collection- 4 Trends You'll Want to Wear!
The Paco Rabanne Fall-Winter 2023 is simply magnificent! Each design whether simplistic or embellished; is full of sophistication and stylish opulence. Nevertheless, none of us would ever expect anything less from a fashion house who has always got it right in terms of high fashion standards as well as execution.
In regards to their couture runway show and collection for the fall/winter season; the luxury fashion label states,
"Chasing dreams. Discover the Paco Rabanne Fall-Winter 23 collection by Julien Dossena on PacoRabanne.com. An ode to the couturier's legacy. The Fall-Winter 23 finale pays tribute to Monsieur Rabanne with iconic archive dresses. Living tributes to a legend; [our gorgeous model presents an] archive dress from 1967 assembled with metal discs and rings.

An exploration of textures; [with] gauzy mousseline studded with strass. Beyond the confines of imagination. [This collection is] assembled like a waking dream.

A surreal reverie. Julien Dossena draws inspiration from the surrealist Spanish artist, Salva dor Dalí. [Moreover, the collection incorporates] statuesque silhouettes for a sensual impression. Signature elements as a sensory experience.

A surrealist spirit grounded in a real world sensibility. Beyond what meets the eye. Monsieur Rabanne's celebrated heritage. Dresses inspired by the house's archives. Discover the Paco Rabanne collection by Julien Dossena."
Paco Rabanne Fall-Winter 2023 Collection- 4 Trends You'll Want to Wear!
A very nice description and explanation of the inspiration behind this collection. Furthermore, we noted 4 trends found within all of the looks presented that will have you looking fabulous all fall and winter long!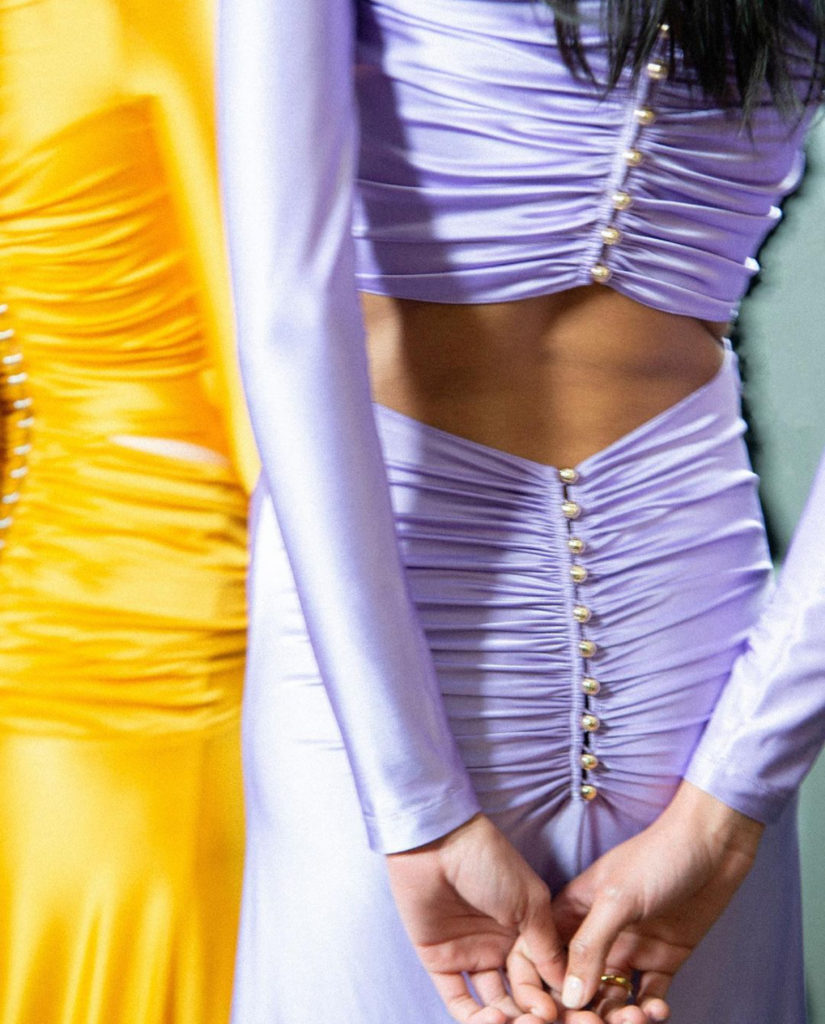 Color Me Bad– All fashion baddies should get into color this autumn and winter. While many opt for darker or more dreary tones to match the weather. You will come across as a fresh breath of couture air with your colorful outfit choices. Paco Rabanne demonstrates this very well with their boisterous tone dresses. And remember color will help you stand out from the crowd at evening events as well, so be bold!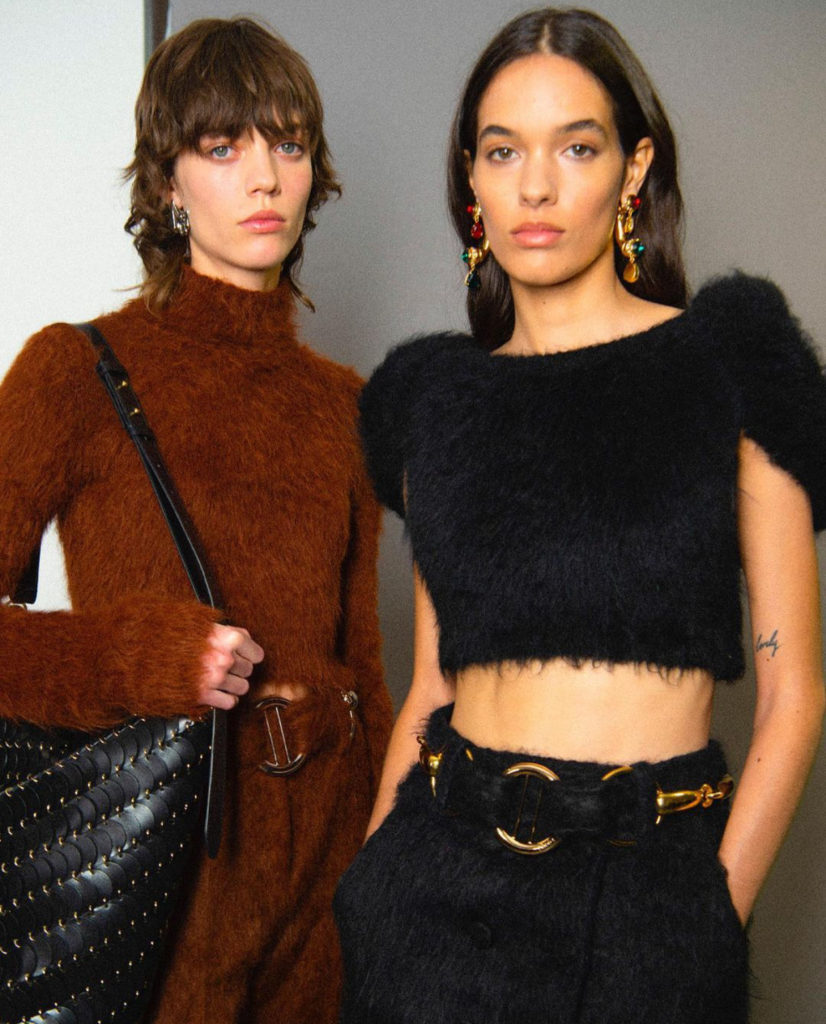 Sweater Weather– Yes, sweaters will always be cute during these seasons; however, you do not have to opt for humongous or oversized ones. Be like Paco Rabanne and reach for sweater pieces that hug and wonderfully showcase your physique and curves.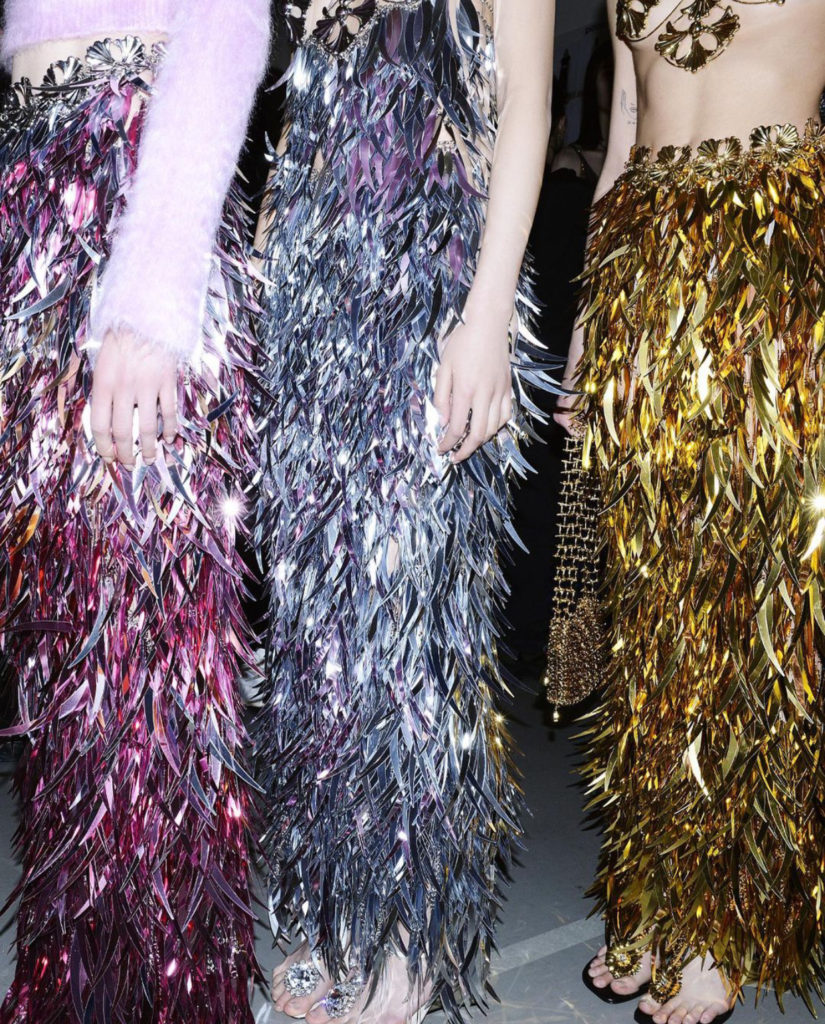 On the Fringes– Want to look exclusive? Try fringe. Designs incorporating this design detail not only look chic and fun (great for parties); but since people don't always were ensembles with fringe, you will effortlessly turn heads.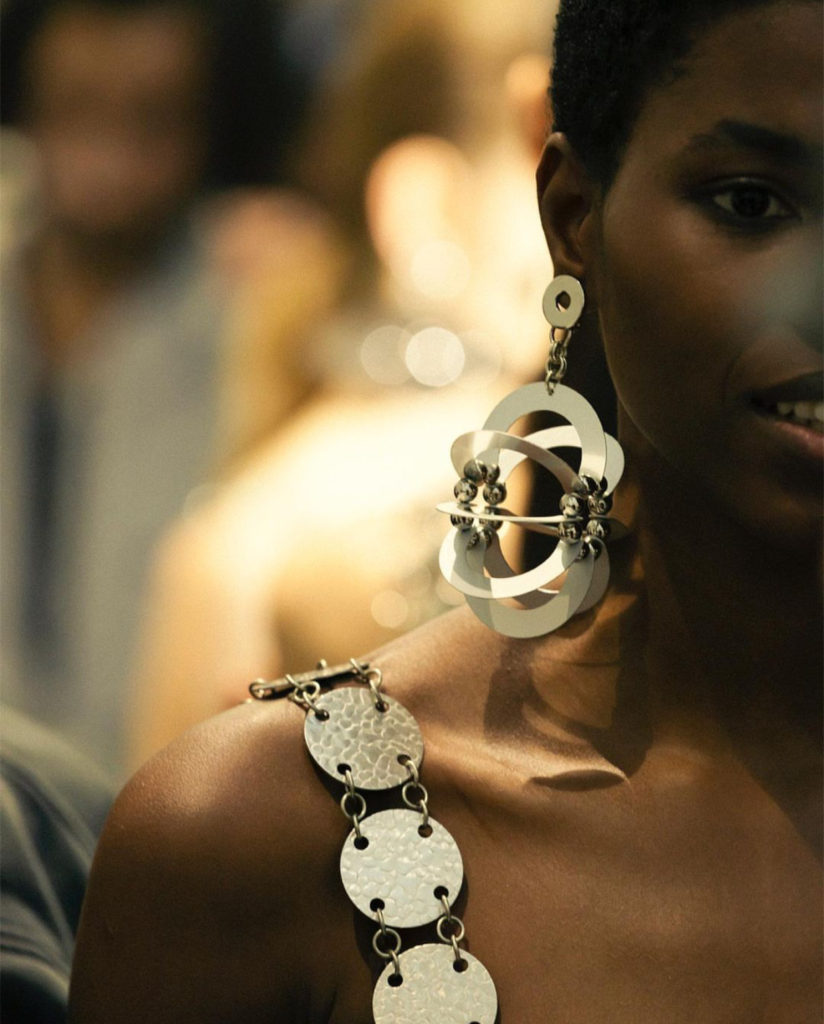 Statement Jewelry– Jewels are already fun to play with when accessorizing your ensemble, but they should also make waves. Think… go BIG or go home. Larger pieces will be all the rage, so stock up now on trendy designs (think metals, stones, gems) that are LARGE and in CHARGE darlings!

**Want Even More Beauty, Lifestyle, Hair, Fashion as well as Celebrity Style Sighting News, Insights as well as Trends? Well Honey do we have something special for you! Slide on over to our TikTok or Inspo filled Pinterest! Click HERE**
Thoughts on Paco Rabanne Fall-Winter 2023 Collection- 4 Trends You'll Want to Wear!!? Well let's connect then! We're always around and love to hear from you. Therefore, join the discussion and talk all things 1966 Magazine; fashion as well as celebrity style sighting related with us by dropping a comment like its hot down low. Or also hit us up on our TikTok, Instagram (1966mag); Tumblr, Pinterest or tweet us @1966magazine.