Health + Wellness
Parker McKenna Posey: From Child Star to Full Grown Fitness Lover – BlackDoctor.org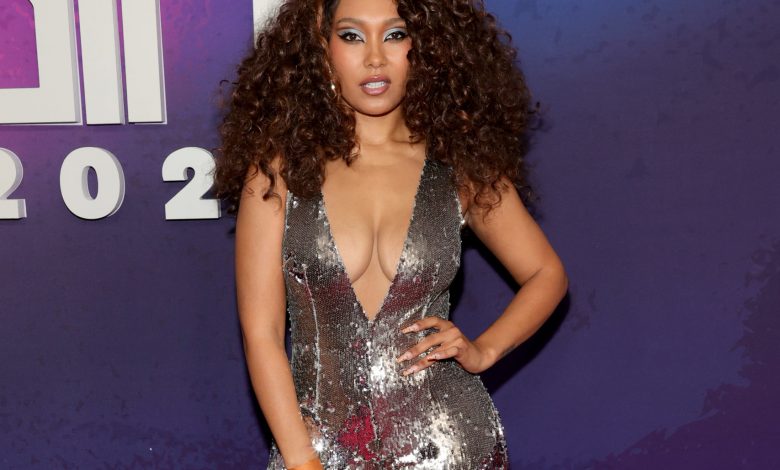 You may remember Parker McKenna Posey as the cute and loveable little Kady Kyle on My Wife and Kids with Damon Wayans and Tisha Campbell. Well, today she's one busy 27-year-old! Besides being an Instagram influencer, she's a full-time mom, self-proclaimed fitness lover, and stars on the BET hit show Games People Play, and has a recurring role on A House Divided on the AllBlk channel on Amazon.
During an interview with BET, Posey shared how her professional career started to change for the worse as she got older. And it wasn't like she started to look bad, actually the opposite–she became very cury like her mom. When she started going through puberty, she noticed that she started to look a lot different than the other young girls who were going out for the same roles. Because she wasn't the teeny, tiny cute little Kady anymore, the roles started to dry up.
"When I hit puberty and things started changing around 12, 13, I realized I'm not about to be a twig anymore. I'm not going to just have a kid body anymore," she said. "And even going out for my auditions back then used to be hard because I didn't look my age. My body was just a little bit different than everybody I was competing with. So that's really when it hit me. I realized, 'Ok, I'm probably going to be a little bit curvier.' And back then I was like, 'I don't like it.' It bothered me, mainly because it affected my work and auditioning and stuff like that. I stood out more so than I needed to."
"I didn't even know if I wanted to act anymore, what I really wanted to do. I moved away and was just in a crazy situation, so it's time to start getting things together. I want to feel better, I want to look my best. Cause like I said, I was super skinny and I was feeling frumpy for once in my life and just not feeling myself."
So she sought out the expertise of a personal trainer and linked up with Quinton Horton. Quinton works with actors, models, and everyday people with regular 9-5 jobs who are trying to find a way to get a handle on their health. According to his website, Quinton's main goal is to educate, inspire, and transfer some healthy belief systems that can change his client's lives forever.
With Horton's help, Posey was able to gain weight in the right places she wanted to, while toning up, plus looking and feeling her best. Horton is also the co-creator of the fitness program Secrets2Sexy which helped in the transformation of Posey.
But it's not all about fitness with Posey, she also tries to eat right. But she admits that she needs help in the eating healthy department like most of us do too.
"I am so bad when it comes to dieting. I love food way too much," she said. "So I really love that about Q. He knows that I'm going to eat my pastrami chili cheese fries and all that stuff, but he makes sure to get me in the gym and tone those areas. Work on what I have and not focus on what I don't have."
As of now, Posey continues to workout nearly daily and is even a brand ambassador for a few fitness and swimsuit brands. Here are some of her fitness pictures below (Photo gallery continues on next page):