Entertainment
Phaedra Parks Uploads Old 'RHOA' Clip of Kenya Moore, Gets Response from Moore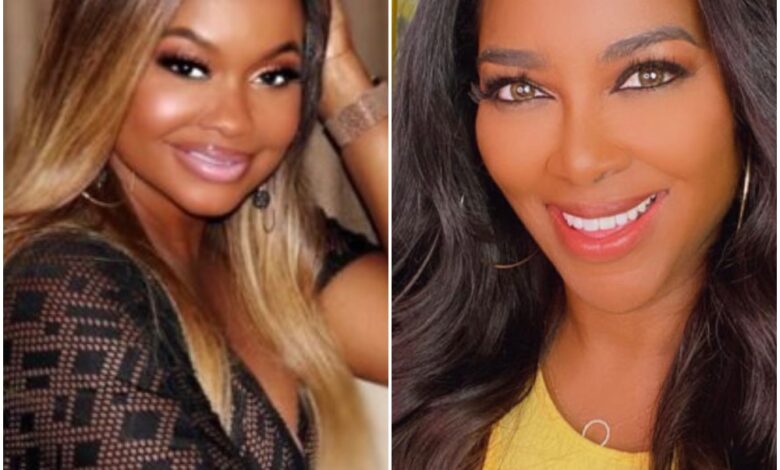 Phaedra Parks' fans were left flabbergasted on Thursday after the 47-year-old's former "Real Housewives of Atlanta" co-star Kenya Moore commented on Parks' latest post that featured an old clip of the beauty queen going off on Porsha Williams.
Parks reposted the 14-second clip with an allusion to the mail-in ballots that need to be counted in the remaining vital states — including Pennsylvania, Nevada, Georgia, and North Carolina — in order to determine the winner of the 2020 presidential election between President Donald Trump and former Vice President and Democratic presidential nominee Joe Biden.
In the Nov. 5 video, Moore is arguing with Williams, who called the "Kenya Moore Haircare" creator old and ghetto following a conversation about a previous altercation the two had in the past. The mother of one clapped back by saying, "I'm still here and I'm still fabulous."
Moore also added that she was, "Gone with the wind fabulous," as Parks ad-libbed, "Well, all right now." The former "RHOA" star captioned the video, "The internet is still unmatched 🤣 #vote2020 #mailinballot." Moore responded to the clip by saying, "YAAAAAASSSSSSSSSSS," and the post gained over 171,000 views in just five hours. Parks returned the dialogue by commenting "unmatched 🤣."
Some fans were surprised by the pair's reunion, while others claimed it was a miracle.
"Did hell freeze over? 😩"
"Lol 2020 is a weird year. Anything is possible 👏 i love it tho.😭😂"
"2020 so crazy y'all 😂"
"Thank god time to move on."
Moore and Parks' feud began during the "RHOA" season 6 reunion special after the women got into a heated argument over allegations that the 49-year-old was flirting with Parks' then-husband Apollo Nida. Nida later said those reports weren't true. Although the alleged incident occurred in 2012, the self-anointed Southern belle felt Moore was trying to create some drama.
"[Kenya] needs a storyline so she keeps re-bringing it up. This happened in 2012. It's 2014. She's still trying to use it because she has nothing else going on."
Parks went as far as to attack Moore for seeking a sperm donor: "While she sitting around, running around talking about my husband and the father of my children, she spends her weekends peddling through sperm banks looking through catalogs to try to find a donor."
She added, "You don't know if your baby daddy will be an ax murderer or a child molester. What you will know is that he needed $10 to get him a medium-size pizza so he ejaculated in a cup so you could have a kid. Now check that!"