Fashion
Phytonutrient Infusion Pro Facial Steaming Kit-The Results Will Shock You!
We spy a new beauty that we know you ALL will love! The Phytonutrient Infusion Pro Facial Steaming Kit is a skincare item you will definitely want to add to your routine. Now, we know you are probably thinking what's the big deal? You can can get any old steamer from anywhere and reap tons of benefits. That is true, however, this steamer is different.
How? It utilizes the power of phytonutrients. According to the Oxford Dictionary these elements, "are substances found in certain plants which is believed to be beneficial to human health and help prevent various diseases." Furthermore, these very helpful phytonutrients have antioxidant properties that assist in prevention of damage to cells throughout the body.
Therefore, with this particular steamer you are getting more than just hydration. Your skin is receiving an infusion of nutrients that will make it healthier and more radiant. And that's on top of other benefits you can receive from regular face steaming. Some benefits include:
Dilates blood vessels, increasing blood flow to the skin for a natural glow
Loosen up any oils, bacteria, or dirt trapped in the skin that can cause acne
Encourages better product absorption
Phytonutrient Infusion Pro Facial Steaming Kit-The Results Will Shock You!
Nevertheless, don't just take our word for it. The brand itself has some awesome things to say in regards to their steamers features and abilities. They reveal,
"The first at-home facial steaming system using nutrient-infused steam!

The Phytonutrient Infusion™ steam kit is a luxurious skin treatment that revitalizes your complexion using the power of steam in combination with our proprietary Phytonutrient Infusion™ technology. By adding our Phytonutrient Infusion Drops into the water chamber we're able to deliver over 50 nutrients into the skin instantly. As the steam opens pores and releases trapped debris, our Phytonutrient Infusion Drops are able to penetrate faster than ever before… all in one easy step!

The treatment acts as a botanical shield, formulated with the world's most nutrient-rich botanicals for nourishment, restoration & protection. Our formula's small particle size allows the skin to quickly absorb our plant-derived actives, leaving the skin nourished, hydrated and glowing."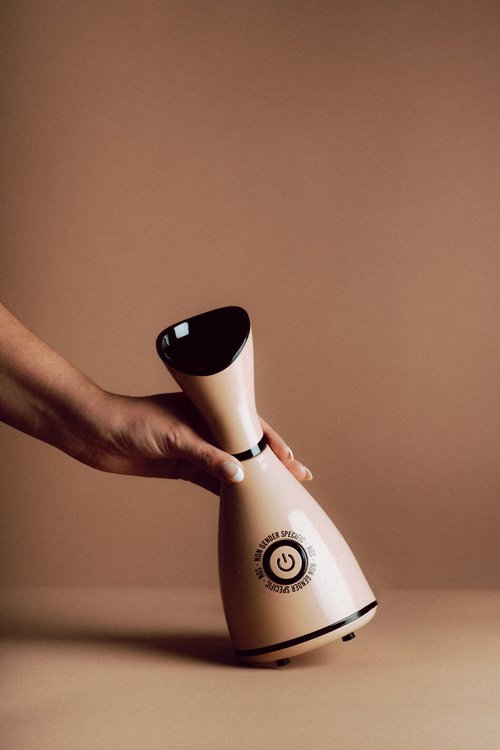 Sounds great right? Well we have to agree. This ensures that you will experience:
50+ transformative nutrients
Balancing minerals
Nourishing omegas
Illuminating vitamins
Skin-protecting antioxidants
Formulated for all skin types
Feel the difference and reap benefits. Get yours for just $129.
**Want Even More Beauty, Lifestyle, Hair, Fashion as well as Celebrity Style Sighting News, Insights as well as Trends? Well Honey do we have something special for you! Slide on over to our TikTok or Inspo filled Pinterest! Click HERE**
Thoughts on Phytonutrient Infusion Pro Facial Steaming Kit-The Results Will Shock You!!? Well let's connect then! We're always around and love to hear from you. Therefore, join the discussion and talk all things 1966 Magazine; fashion as well as celebrity style sighting related with us by dropping a comment like its hot down low. Or also hit us up on our TikTok, Instagram (1966mag); Tumblr, Pinterest or tweet us @1966magazine.