Tech
Pinky Cole To Return To Harlem With Slutty Vegan — 'I Went Flat Broke In The Same Community That I Now Own A $100M Business'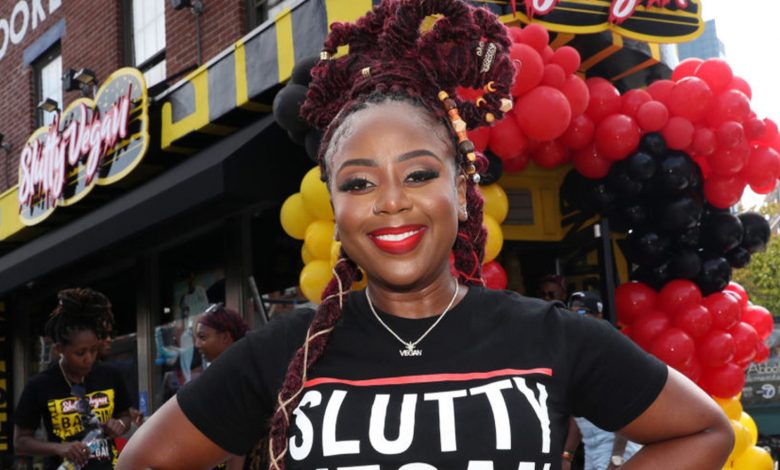 What's more, this isn't Cole's first entrance into Harlem as an entrepreneur.
Before the inception of Slutty Vegan, she was the proud owner of a Jamaican-American eatery that was just a mile away from where her newest location is set to open.
Unfortunately, the eatery went up in flames, destroying her restaurant. Cole then said her goodbyes to Harlem, but in her heart, she planned to return.
"I knew that I was going to come back and open up a restaurant in Harlem, whether it was today, tomorrow, the next day. I knew that it was going to happen," Cole told AfroTech exclusively. "This was really a homecoming for me because I had a restaurant and I had the grease fire. I had to walk away from that restaurant and to be able to come back in the same community that I had to walk away from just feels so good. Although I wasn't born and raised in New York, it feels like a homecoming. I've lived here for almost eight years, and I'm just happy that I could just do this all over again, but this time do it the Slutty way."