Fashion
Pour It Up! She's Comin' to Stadiums Near You!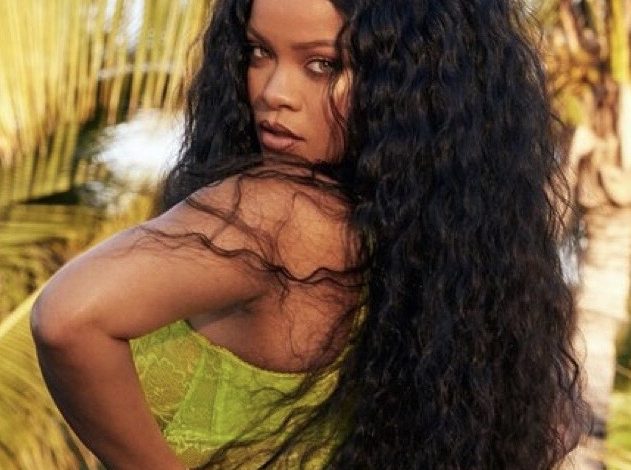 If you're tired of singing Needed Me in the shower; well soon you just may be shakin' it up in person because the Rihanna Tour is ON! Yes, no rumors, no straight from the vineyard; this is all simply truth! Rihanna is back to rule the music realm once again DAWLINGS.
And she is doing it all in high profile style. Since her musical absence, Rih is still one busy woman. During her break she became a billionaire with her beauty, makeup and fashion companies.
Furthermore, she became a momma! And a hot one at that. Rihanna constantly made headlines as she defied couture rules and standards with her daring fashion choices.
Yet, Rihanna is not done with us AT ALL. There will be new music. New merchandise. And now a fresh stadium tour is on the way; people we are EATING in 2023!
Rihanna Tour: Pour It Up! She's Comin' to Stadiums Near You!
Nevertheless, this Rihanna stadium tour news should not shock or surprise any of us music lovers. This news comes on the heels of Rihanna's big announcement about performing the 2023 Super Bowl Halftime Show. And what a show it will be!
Sources are stating that Robyn's Halftime Show will break a timing record. Hers is to be the LONGEST show ever in Super Bowl history. As of right now, the show is said to be clocking around 20 minutes!
That is a lot of time for our favorite Badgal to put on one spectacular, unforgettable show. It is common for headlining acts to bring out surprise guests. Katy Perry had Missy Elliot. Beyoncé brought out Destiny's Child. Therefore, we are sure Rihanna will have a few tricks up her sleeve to keep us all guessing.
Beyoncé Tour 2023-Two Icons, Baby What Year is This??
Speaking of Beyoncé, she is all up in the music scene as well! Queen Bey is already out here blessing our ears with new hits. Currently, we are twerking to Alien Superstar.
Nevertheless, like Rihanna, Beyoncé will be embarking on her own stadium tour! Yes, we will all soon be screaming out our lungs along with the rest of the Beyhive. But isn't this all crazy??!
For years, we have been waiting for musical newness from Beyoncé and Rihanna (not that we haven't enjoyed all of their makeup and clothing drops); and now we are literally getting it all. The wait is now over. Plus, new tours and another history making Super Bowl halftime moment.
This is pure winning for R&B, and Pop music. All we can say is get your coins together now so you don't miss out. This topic trended on Twitter and was hilarious Lol. So what ever hustle you guys plan on doing HaHa, get going and we will see you at the shows!
**Want Even More Fashion as well as Celebrity Style Sighting News, Insights as well as Trends? Download Our New Shiny App! Click HERE**
Thoughts on Rihanna Tour: Pour It Up! She's Comin' to Stadiums Near You!? Well let's connect then! Join the discussion and talk all things fashion as well as celebrity style sighting related with us by dropping a comment like its hot down low. Or also hit us up on our Facebook, Instagram (1966mag), Tumblr, Pinterest or tweet us @1966magazine.