Fashion
Precious Lee for Versace SS22 -The Gold Jewelry Spring Fashion Trend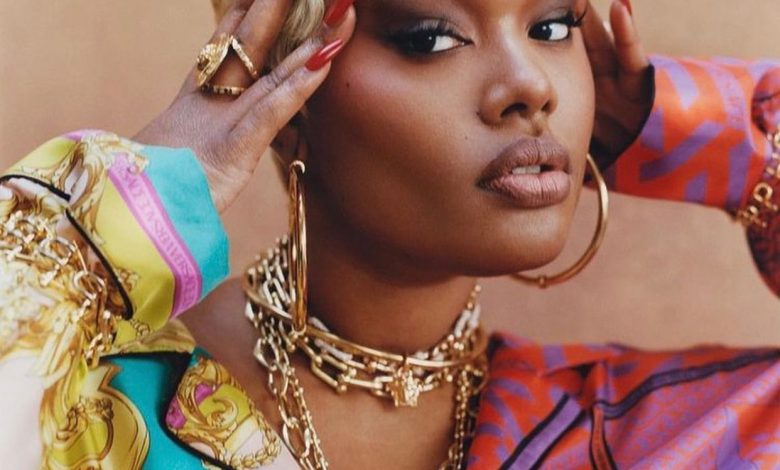 We love us some Precious Lee and Versace! And the best part, is that the two have teamed up to show us how it is fashionably done! Yes, spring is upon us and so are the fashion trends. Especially when it comes to gorgeous accessories. Therefore, what can we glean from the Precious Lee for Versace SS22 visuals?
Precious Lee for Versace SS22 -The Gold Jewelry Spring Fashion Trend
What we learn is that this season it is all about GOLD. Yes, it does not matter if your fashion thing and vibe is to wear rings, necklaces, or earrings. Gold is the tone that you will want to reach for in order to look fabulous and on trend.
Plus, gold jewelry is so TIMELESS. For decades now gold has been a highly sought after style commodity. Why? Well, because it looks AMAZING!
As you can see with model Precious Lee and Versace… Gold jewels can literally be dressed up or down, depending on your fashion prowess. It is stunning to look at and it can add a bit of charm, opulence and gleam to any outfit without it being too overpowering.
Nevertheless, this spring if you want to get boisterous with this particular trend, you can! Big and chunky gold jewelry pieces are quite the rage and they can give your outfit a nice hint of edginess. Furthermore, chain necklaces, chokers and bracelets are being embraced by celebrities and fashion influencers the world over. So then, don't be afraid to really play with these luxurious accessories; your outfit will be sure shoot up several notches and levels!
**Want Even More Fashion as well as Celebrity Style Sighting News, Insights as well as Trends? Download Our New Shiny App! Click HERE**
Thoughts on Precious Lee for Versace SS22 -The Gold Jewelry Spring Fashion Trend? Well let's connect then! Join the discussion and talk all things fashion as well as celebrity style sighting related with us by dropping a comment like its hot down low. Or also hit us up on our Facebook, Instagram (1966mag), Tumblr, Pinterest or tweet us @1966magazine.