Politics
Prince William Under Fire For Racism After Claiming War Is 'Very Alien' In Europe, Leading People To Believe He Meant It Is Normal In Africa and Asia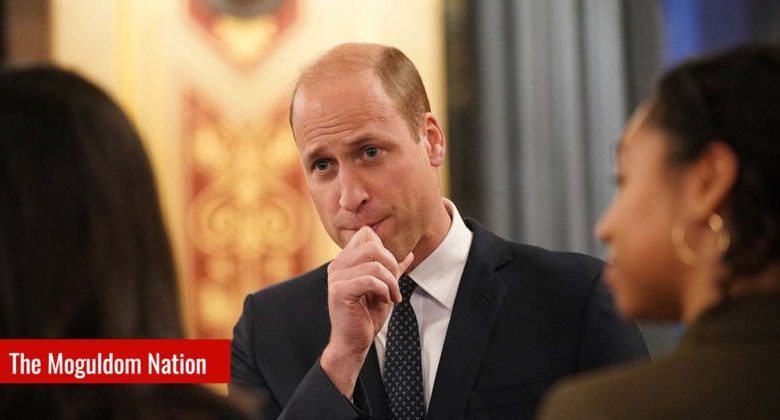 Prince William, the Duke of Cambridge, is under fire for making some comments perceived as racist – again.
He and his wife, Duchess Kate Middleton, visited London's Ukrainian Cultural Centre on Wednesday, March 9 in a show of solidarity with the war-torn country.
"We're horrified … For our generation, it's very alien to see this happen in Europe. We are all behind you. We're thinking about you," Prince William said as he spoke of the Russian invasion of Ukraine, The Daily Mail reported.  "We feel so useless," he added.
After reports and footage of Prince William's comments began circulating, many on social media interpreted them as the Duke saying he saw these types of conflicts regularly in Africa and Asia. Some challenged his stance that war was, in fact, "very alien" to Europe.
The hashtag #PrinceWilliamIsARacist was trending on Twitter Thursday, March 10. Below are some social media users' reactions to Prince William's comments.
Others came to Prince William's defense, noting that he said "for our generation" as he is only 39 and hasn't seen a war of this scale in Europe.
Listen to GHOGH with Jamarlin Martin | Episode 74: Jamarlin Martin Jamarlin returns for a new season of the GHOGH podcast to discuss Bitcoin, bubbles, and Biden. He talks about the risk factors for Bitcoin as an investment asset including origin risk, speculative market structure, regulatory, and environment. Are broader financial markets in a massive speculative bubble?
This isn't the first time Prince William has come under fire for making remarks deemed racist. In November 2021, the Duke came under fire for doubling down on similar comments he made in 2017 in which he blamed the endangerment of Africa's wildlife on its "rapidly growing human population," Aljazeera reported.
Prince William was quoted as saying, the Motherland's "wildlife and wild spaces as a result of human population" was presenting a "huge challenge for conservationists, as it does the world over."
PHOTO: Britain's Prince William attends a reception of the Joint Ministerial Council at the Foreign and Commonwealth Office in London, Nov. 17, 2021. (Yui Mok/Pool Photo via AP)