Fashion
Protective Styles for Curly Hair -Grow More Hair While Keeping Strands Safe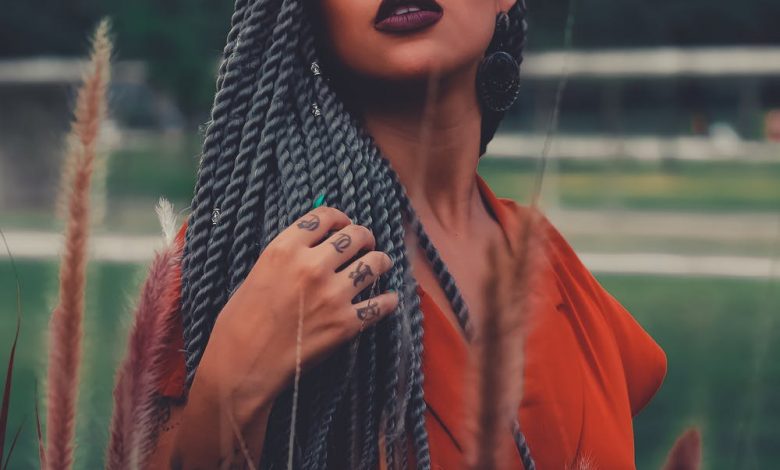 Yes, there are tons of products that are designed to keep hair healthy and well-maintained are a part of a billion dollar industry. However, it is not just what you put on your tresses that will keep them in top notch shape; it is also what you do with them. Protecting your hair is the first key to preventing breakage and other harmful issues that are true enemies to having a great head of hair. Therefore, that is why we are are going to discuss Protective Styles for Curly Hair, 4c, short hair and every texture or length in-between!
What hairstyles can a woman fashion her tresses in order to protect her locks? Braids and chignons aka "The Bun" are excellent styles for aiding in hair growth and defending against the elements. Chignons secure ends which can become badly beaten and split over a period of time, while braids can offer even stronger security. Braiding is protective because it weaves hair into firm intertwined patterns making it more difficult for outside elements to cause havoc.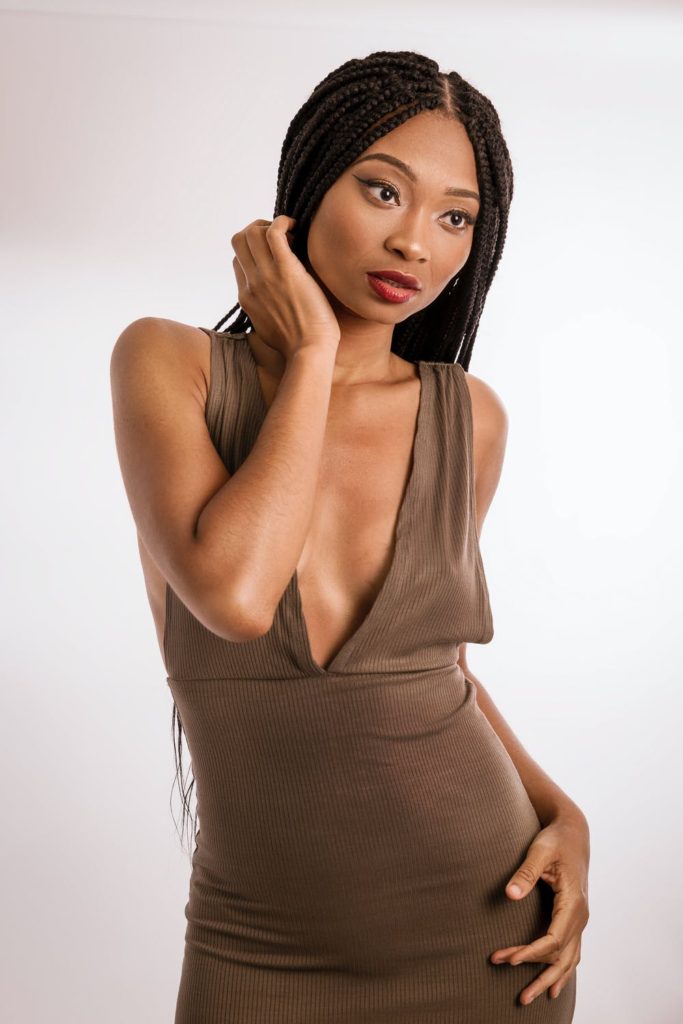 In a nutshell, any hairstyle that tucks your ends away or doesn't need to be combed for a while (a week or more) is viewed as being "protective." Some other examples of protective styles would be:
Sewn-In Extensions
Spiral Sets
Braids
Chignons aka Buns
Wigs
Twist Styles
Are All Hair Twists Created the Same?
In the twisting world, flat twists offer more versatility because unlike two-strand twists, they work equally well on relaxed, chemically treated (includes hair dye) or natural hair. How do you create a flat twist? Flat twists are created in the same fashion as cornrows, but are made with two sections of hair instead of three.
The key is finding a hairstyle that works for both your schedule and overall personal style. Nevertheless, these low maintenance protective hairdos will enable you to shield your tresses from damage that could impede growth and the ability to build stronger strands.
Furthermore, Braids are making a big comeback in the hair world. Happily, such a style can be easy to maintain and can help protect your hair from damage. Not a pro at fashioning braids? That is no problem, check out the braid tutorial up above to learn how to cornrow like the best.
Protective Styles for Curly Hair -Grow More Hair While Keeping Strands Safe
Besides having the right style, you also need to make sure your "base" is good. This means your scalp needs to be healthy if you want to grow healthy hair. If your scalp is in disarray you will be setting up your hair growth efforts for failure.
Think of your scalp like the foundation of a building. If the foundation is strong and in top notch shape, then the overall structure will be too. Your hair strands work in the same manner. If your hair's "foundation" or scalp is healthy then this helps your hair to be healthier.
If your scalp is dry or flaky there is not a protective style in the world that can help it. Therefore, hair protection starts with healthy maintenance. Give dry, flaky scalps the boot by using this simple pre-shampoo oil remedy. The night before you plan on cleansing your hair, gently massage olive oil into your scalp and allow it to penetrate as well as nourish any dry areas all night. The following day, cleanse tresses as normal to remove any excess oil. The result? Flake-free hair!
Protective Styles for Natural Hair Without Weave- Let Fashion Help You Out!
It's that time of year when the sun starts to come out and play more often. Fun in the sun can be great, but too much of a good thing could prove to be bad. Sun rays can potentially fry your hair; therefore, to prevent that from happening you need to take protective measures.
A fashionable option to ensure your tresses aren't burned to a crisp during periods of warmer weather can be as simple as wearing a hat. Good thing, hats were spotted during various spring/summer runway shows such as Louis Vuitton, Christian Siriano and Versace.
Plus, hats provide adequate protection against other environmental elements such as wind or pollution. So then, look stylishly fabulous and do your hair a major favor at the same time by putting on a hat. Not a hat type of lady? All good, try wearing a trendy scarf instead.
Scarves are also a great option because they can be worn with various hairstyles and clothing designs and look chic, opulent and luxe. Designer Vivienne Westwood used this fun couture accessory in her Fall -Winter fashion show. Demonstrating that scarves are excellent to help protect hair year round; in warmer weather as well as in cooler months.
As you move around in the heat do your hair a favor and protect it with a hat, scarf, head wrap or umbrella. Do not be fooled, the sun can cause damage to more than just your skin. Powerful UV rays can also wreck havoc on your tresses and scalp. So then, silence the heat by keeping your locks shielded from our friendly luminary in the sky.
Protective Hairstyles -To Protect Your Hair Get to Know It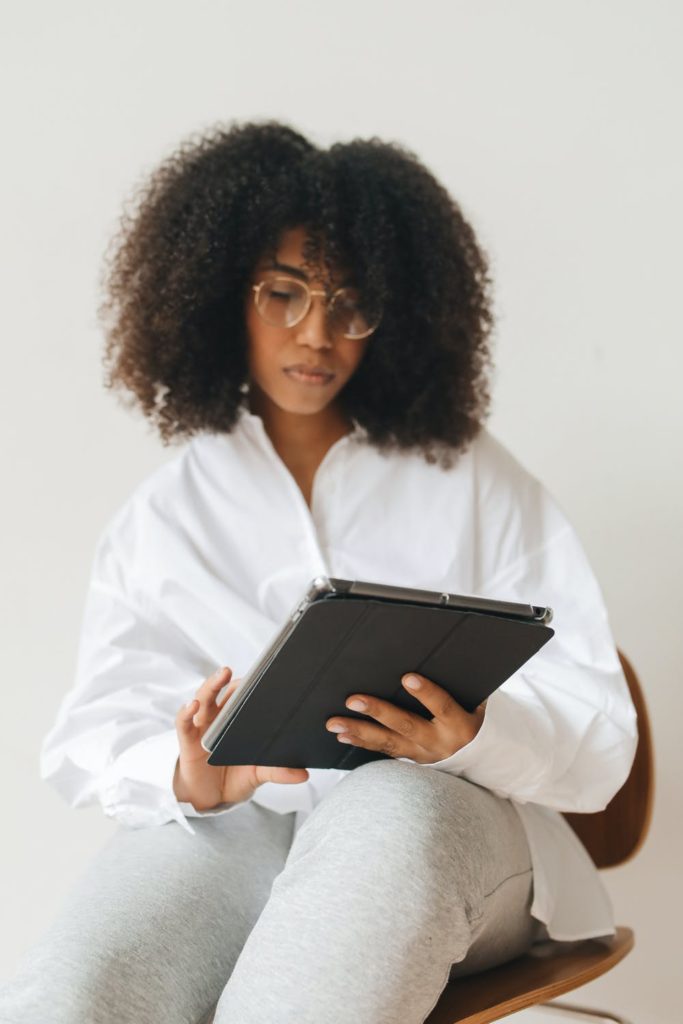 It's always easier to prevent hair damage than it is to repair your hair after the damage has already been done.  Moreover, in order to keep our hair healthy and looking it's best it is important to take some time to truly get to know our hair.
After all, in the past there have been a lot of false statements made about black hair. For example, black hair is coarse and can be handled a lot rougher than other hair types. Wrong. Also, that simply our hair does not, and cannot grow long like other hair textures. EXTREMELY wrong.
Listening to past hair rhetoric, we may put our strands through the ringer, but our hair is actually quite fragile. Therefore, treat your hair strands kindly and get to know your beautiful tresses. Do some investigating by determining what your hair is really like.
Is it oily or dry, thin or thick, coarse or smooth? Knowing your hair type will also help you determine the best hair products to use and how much heat, if any, to use when styling your hair. Knowing what our hair is REALLY like now will help you put together a good plan to achieve more hair growth and prevent costly damage later.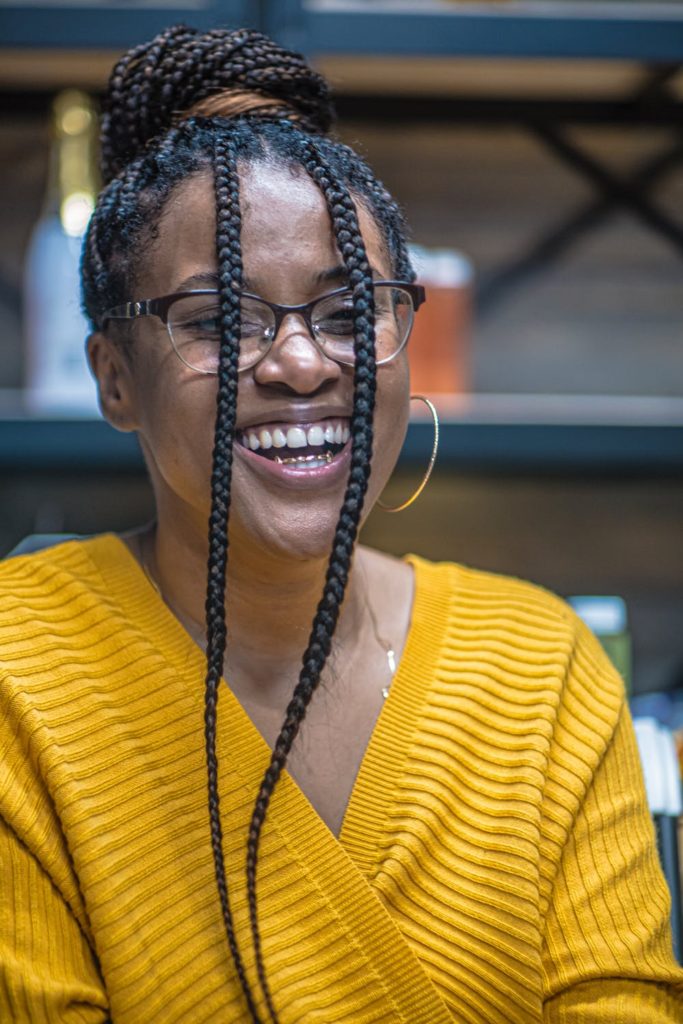 Protective Styles for Short Hair – Can You Do Protective Hairstyling With Short Hair?
Is it possible to do protective hairstyling with shorter hairstyles? In short the answer is yes and no; because protective hairstyling is usually achieved best with longer lengths. These protective hair measures aid in preventing dry/ split ends that can cause hair damage thus preventing hair growth.
When hair is too short, there are no ways to tuck or fashion your hair so that ends are not exposed. However, this does not mean that women with shorter hairstyles cannot protect their locks at all. The best way to keep short hair healthy is by moisturizing often and wearing low or no maintenance hairstyles.
Furthermore, you can create some additional low maintenance natural hair looks by adding extensions to your shorter lengths. This hair option works well because it helps to "tuck" your hair inside so that ends can be protected. Remember, you will want to keep your hair's ends healthy; because once they are frayed or damaged the only way to get rid of them is to cut them off. Otherwise, the damage will continue to get worse and continue on up the hair shaft.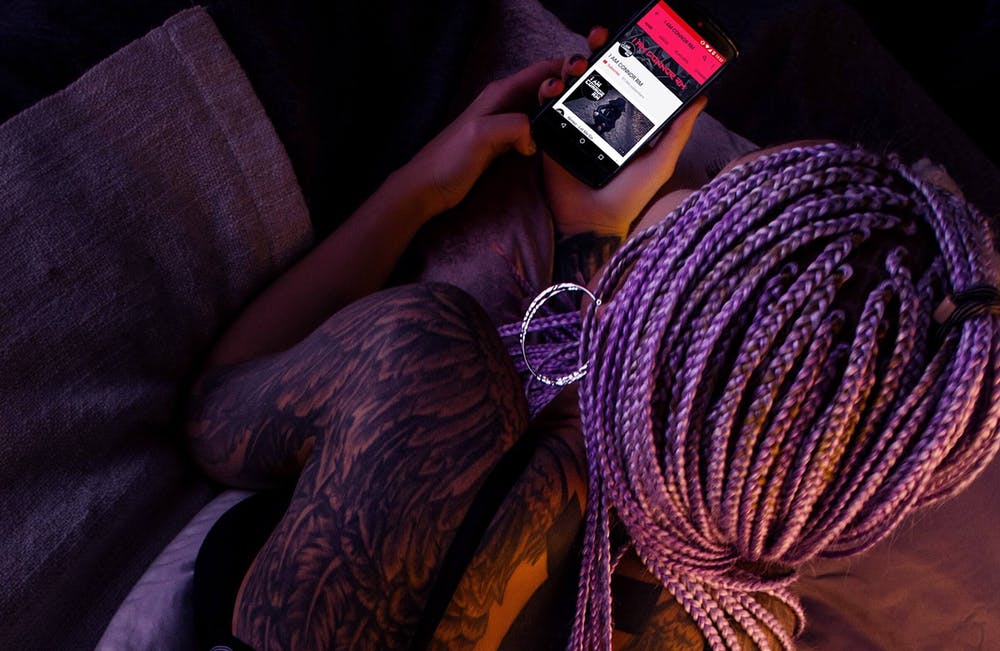 This is why good short hair protective measures are so important. Some great examples of these types of short protective hairstyles (using extensions) include:
Box Braids
Marley Twists
Bantu Knots
French Braids
Updo Chignon (aka Hair Bun)
Wigs
Crown Twist
Low Faux Bun
Cornrows
Protective Styles for 4c Hair -It Starts With the Wash
This next tip is great for longer lengths, 4c hair and those prone to developing split ends. However, many with shorter hairstyles also swear by this hair advice! Therefore, give it try, it may just work wonders for you too!
Tresses that are below shoulder-length or curly/coily/kinky need a little extra love and attention to protect ends from damage and drying out. This is because it can take moisture and essential nutrients more of a "journey" to reach the very tips of your hair.
Think about the length of your hair, if it is long, good oils from your scalp have to travel from the top of your head down. Same thing with curly/kinky/coily hair. It's like hydration is going through loops like a spinning rollercoaster. It is not a straight shot, but it will get there!
So how can you help your hair out? Before shampooing, give added protection to strands by applying conditioner to tresses (leave on for 5 minutes) then rinse. This simple step will fill any holes in the cuticle with moisture as well as add shine while keeping fragile hair ends healthy.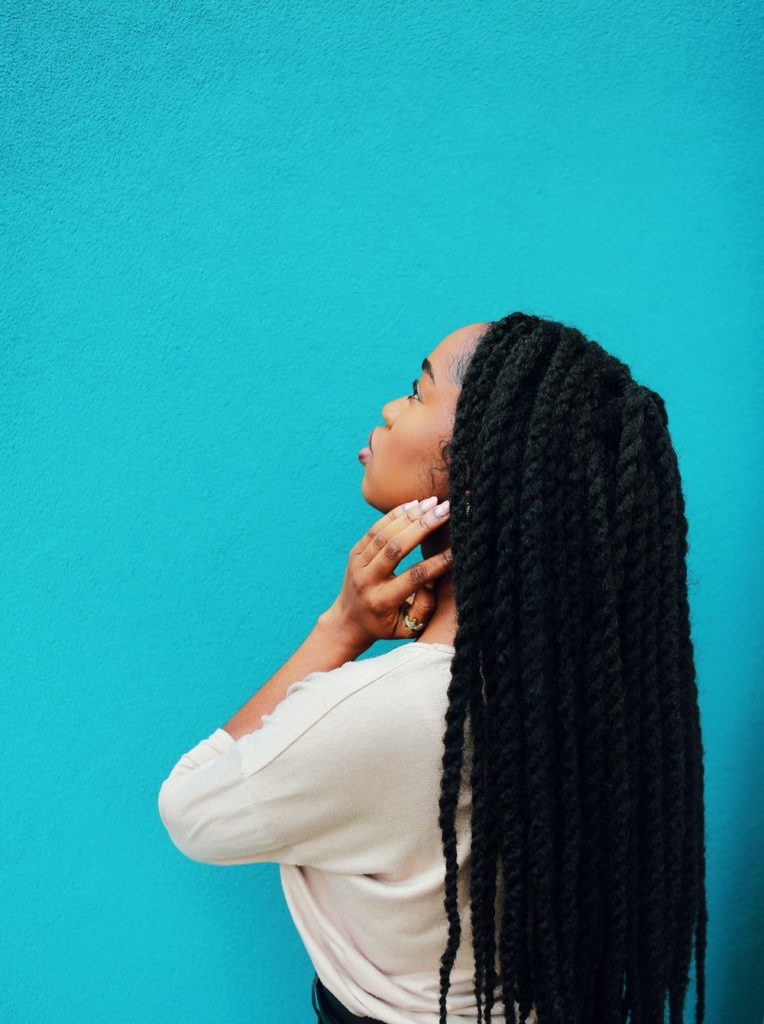 BONUS: Need some ideas for 4c protective styles? We got you Boo! Consider trying out some of the following:
Senegalese Twists
Crochet Braids
Faux Locs
Box Braids
Faux Afro Puff
Flat Twist
Hair Bun
Braid or Twist Updo
Protective Styles for Curly Hair -The Final Word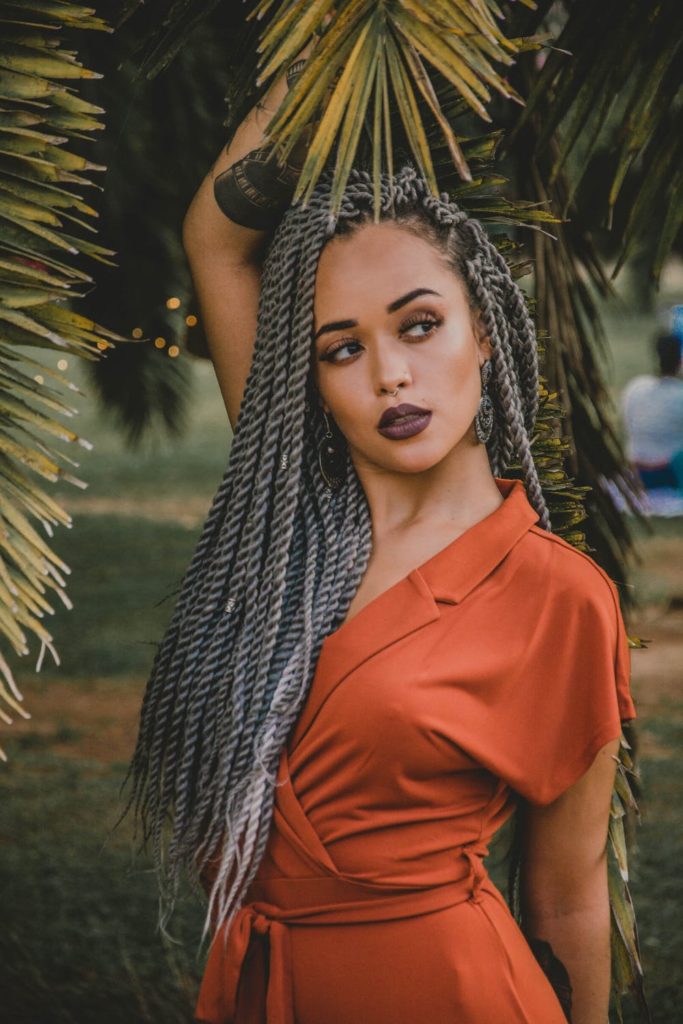 As one can see, there are plenty of ways to protect your hair from damage or unnecessary harm. This is true whether your hair is super short or extra long. And this transcends hair type.
All hair textures need essentially: love, attention, care, the right products and of course, protection. So with the right know-how and hair tools not only will you be able to keep your hair healthy, but you will be able to encourage more hair growth!
Therefore, never neglect wearing hairstyles that shield your strands; take time to get to know your hair, also remember that keeping hair safe also includes hair washing; and keep tresses well moisturized. Following these important hair guidelines will aid you in achieving optimal haircare and amazing growth results!
**Want Even More Fashion, Beauty, Hair, Lifestyle, Health as well as Celebrity Style Sighting News, Insights as well as Trends? Download Our New Shiny App! Click HERE**
Thoughts on Protective Styles for Curly Hair -Grow More Hair While Keeping Strands Safe? Well let's connect then! Join the discussion and talk all things fashion as well as celebrity style sighting related with us by dropping a comment like its hot down low. Or also hit us up on our Facebook, Instagram (1966mag), Tumblr, Pinterest or tweet us @1966magazine.