Cannabis
Purpl PRO, portable cannabinoid testing- Alchimia Grow Shop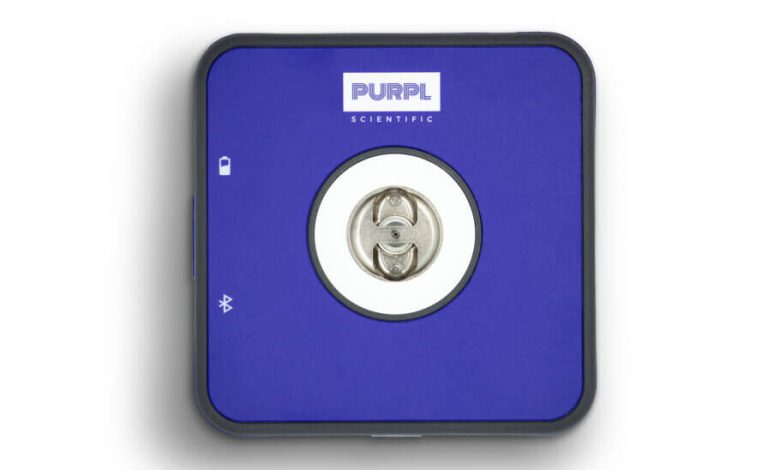 It is no secret that, in recent years, the cannabinoid content of cannabis is an aspect of the plant that consumers are increasingly taking into account, whether for recreational or medicinal use. Research on the so-called entourage effect and the relationships between the various compounds produced within the glandular trichomes of plants has been a turning point, as have the multitude of therapeutic uses that today are given to CBD or cannabidiol (and to THC, where legal).
In this way, users are now rarely satisfied with just a good taste and aroma and a more or less "pleasant" effect. Many of them look for cannabis varieties with a very specific percentage of certain compounds and, naturally, this has not gone unnoticed by the seed banks, a fact that has led to the diffusion of more and more information about the varieties on the market. Today, we'd like to present you with the Purpl PRO cannabinoid analysis kit from the American company Purpl Scientific, a reliable, simple and efficient way to know how much THC or CBD is in your cannabis, without the need for expensive chromatographs or laboratory experience. Sounds interesting, right?
Purpl PRO, the alternative to chromatography for cannabinoid testing
Whether it is liquid (HPLC) or gas chromatography, and as many of you will know, the cost of chromatography tests makes them prohibitive for most budgets. In addition, their use requires specialised knowledge, trained personnel and the frequent calibration of devices, something that further increases the total cost and complication of using this technology. For this reason, infrared cannabinoid analysis is presented as a much more affordable alternative to chromatography, while being much more reliable, fast, and accurate than other methods such as thin-layer chromatography (TLC) or Beam tests, for example.
Thus, the Purpl PRO was born from the workshop of Purple Scientific Inc. (a biotechnology company based in Saint Louis, Missouri), a compact cannabinoid analysis device that, together with a smartphone, allows us to determine the THC or CBD content of a sample in seconds… it really is that easy!
Cannabinoid analysis with infrared technology
On the interior, Purpl PRO incorporates a modern near-infrared spectrograph (NIR), which works by illuminating the sample and analysing the light reflected onto the lens. Within this light range, which is beyond any red visible to humans, the molecules react in very specific regions of light and create a kind of "molecular fingerprint", which can be related to the total content of said molecule in the sample, therefore allowing us to obtain accurate data very quickly.
As you can see, you no longer need a chromatograph, you don't need training or have to rely on complicated machine calibrations to get an accurate idea of ​​the THC and CBD content of your samples. And, in addition, thanks to this technology, Purpl PRO also offers us data on the water content in the sample (% humidity) and on its activity.
Advantages and uses of Purpl PRO
Since its release, Purpl PRO has proved itself as a measuring instrument that is as accurate as it is comfortable and simple to use. Its compact size (8 x 8 x 2.8cm) makes portability one of its main virtues, allowing it to be easily used anywhere. As you can imagine, this is a great advantage for companies working at several grows who need to do a large amount of analytics on site and as quickly as possible… because the Purpl PRO only takes 5 seconds to display the results of the spectroscopy!
Another very interesting advantage, especially when carrying out multiple analyses, is that the infrared technology does not destroy the plant material used and can therefore be used without problem after performing the test (something that is not possible with chromatography, which renders the analysed sample unusable).
For professional growers, seed banks or breeders and even cannabis social clubs, this device represents a very economical option to test for these cannabinoids. In fact, if we take into account the cost of a THC and CBD analysis ordered from an external laboratory, Purpl PRO turns out to be an ideal investment, and in many cases will pay for itself within a few days of using it.
One of the main headaches when analysing plant samples is a correct calibration of the measuring device. From the factory, Purpl PRO sensors are calibrated by two independent American cannabinoid testing laboratories, one in California and one in Oregon, sampling 204 cannabis flowers of different varieties. However, these devices must be calibrated periodically, so Purpl PRO also includes a calibration cartridge to make this operation very simple and fast, taking just a few seconds to complete, like the analyses. Note that the manufacturer recommends a weekly calibration.
The Purpl PRO Smartphone App
To use our Purpl PRO cannabinoid analysis unit we will need a smartphone application that can be downloaded for free, and which pairs both devices so that we can view the results on our mobile phone, in addition to having total control over the unit. With the application installed, we will be able to:
Create our user account
Register our Purpl PRO unit using the serial number included in the kit
Calibrate measurement sensors
Perform the analyses
Save the analysis results
Check our analytics history
In addition, as users of one of these units, we have access from any device to the Purpl PRO web portal, from where we can log in and manage our user account (created with the App), monitor our units in case of having several, consult and/or export our history… and much more!
How to use Purpl PRO
Now we've looked at all the advantages that Purple PRO offers for the analysis of THC and CBD, now we will focus on how to use it. At this point we must mention that the user manual for this unit is very comprehensive,  describing both the contents of the kit and its operation in great detail, which is highly appreciated. However, let's do a brief review of the process so you can see how simple it is:
The first thing to do is charge the unit's battery using the USB 2.0 cable included in the kit. When we connect it, we will see a yellow light that blinks during charging and will turn green when fully charged. The full charging process takes approximately 3 hours. To turn the unit on, we just have to press and hold the ON button for 3 seconds.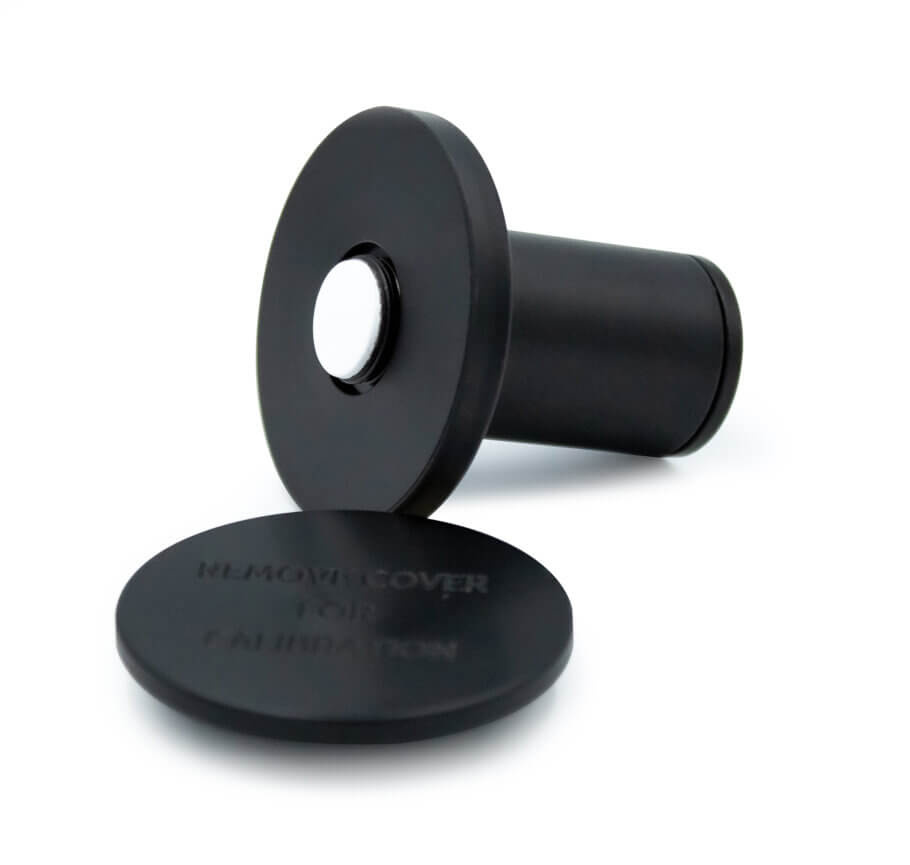 The next step is to download the Purple PRO application on our smartphone and follow the instructions to pair both devices but first, we must create a user account and register the unit.
Once this is done, we can start using the Purple PRO. To do this, the first thing we will do (if necessary) is to calibrate the device with the calibrator cartridge provided in the kit. To do this, we remove the sample holder, clean the measurement window well and remove the protective cap that covers the calibration cartridge. We close the device and, using the App, we can calibrate it in a few seconds. So easy!
Now we prepare the sample to be analysed using the included grinder. As we have mentioned, the material must be very finely ground and not contain any sticks or seeds. We assemble the sample holder that we had removed during calibration and fill it with the vegetable matter, so that it is completely full but without compressing it (the vegetable matter will be pressed down properly when we close the cover of the sample holder). About half a gram of well ground weed will be enough to fill the small analysis chamber.
Once we have covered the sample holder again, we can now use the Measure -> Measure Now option in our App to start the test. After a few seconds, we will see the result on the screen of our smartphone, showing the total THC and CBD content of the sample (as well as the moisture content). At this point, we have the option of saving the results in the database, allowing us to consult them in the future via the App or the web portal. We can also repeat the test with the same sample that is already loaded in the Purpl PRO.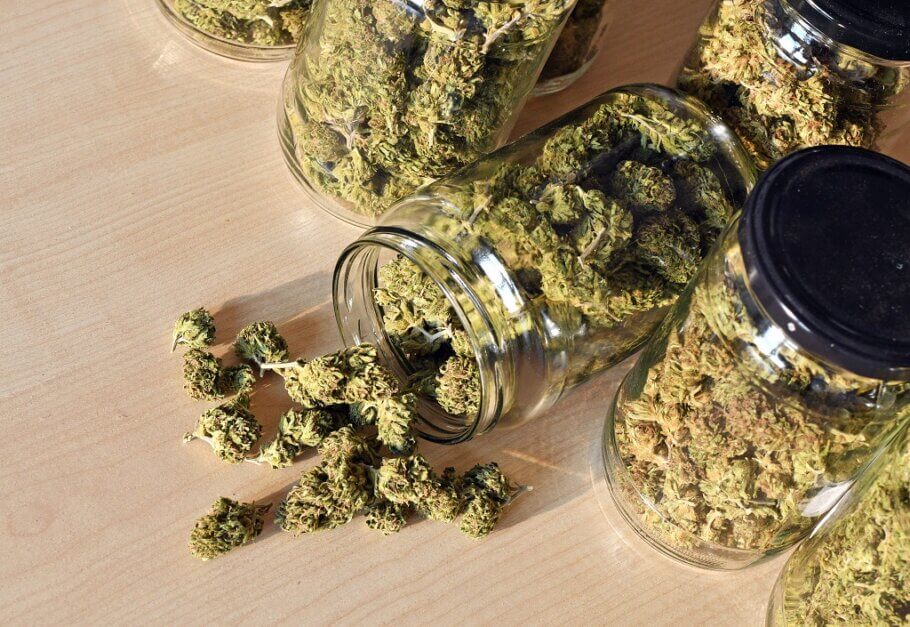 You can see how simple it is to operate, and the truth is that once the user account has been created and both devices (Purpl PRO and your smartphone) are paired, collecting the data only takes a few seconds, allowing us to perform a large number of tests in a single day. In addition, and as we have mentioned, the user manual gives step by step instructions on how to use the device, as well as tips for its maintenance.
Finally, it's worth mentioning that the Purpl PRO will shortly receive several updates; On one hand, it will be possible to increase the range of analysis to 35% THC and 20% CBD, which is very useful since for the increasing number of high CBD and high THC strains. On the other hand, soon the unit will also be able to analyse extracts and concentrates. Please don't hesitate to email us at info@alchimiaweb.com if you have any questions about Purpl PRO, we will be more than happy to answer you.
Contents of the Purpl PRO Cannabinoid Test Kit
Basically, the only things not included in the Purpl PRO test kit are the samples and the mobile phone. Otherwise, the box comes with everything you need to get started right away upon receipt of the unit:
1x Purpl Pro Analysis Unit
1x Calibrator cartridge
1x USB charging cable (with USB-A and USB-C connectors)
1x Sample holder with lid
1x Grinder with a small funnel
1x Cleaning brush
1x Transport case
Purpl PRO technical specifications
THC, CBD and moisture analysis
Technology: Near Infrared (NIR)
Accuracy: THC +/- 1.89%, CBD +/- 0.96%
Minimum detection value: 2% (THC and CBD)
Maximum detection value: 30% (THC) and 15% (CBD)
Working temperature: 10-50ºC
Size: 8 x 8 x 2.8 cm
USB charging
Bluetooth connection
Battery life: 300 measurements
Total battery charge: 3 hours
Internal bulb life (Tungsten): 40,000 h
Protection: IP54
Warranty: 1 year / 30 days on accessories
Weight: 158g
Transport case included (weight 3kg)
Android version: 11.0 or higher
IOS version: 5.0 or higher
Requires internet connection and Bluetooth
The articles published by Alchimiaweb, S.L. are reserved for adult clients only. We would like to remind our customers that cannabis seeds are not listed in the European Community catalogue. They are products intended for genetic conservation and collecting, in no case for cultivation. In some countries it is strictly forbidden to germinate cannabis seeds, other than those authorised by the European Union. We recommend our customers not to infringe the law in any way, we are not responsible for their use.