Fashion
Reset Your Skincare Routine with 4.5.6 Skin!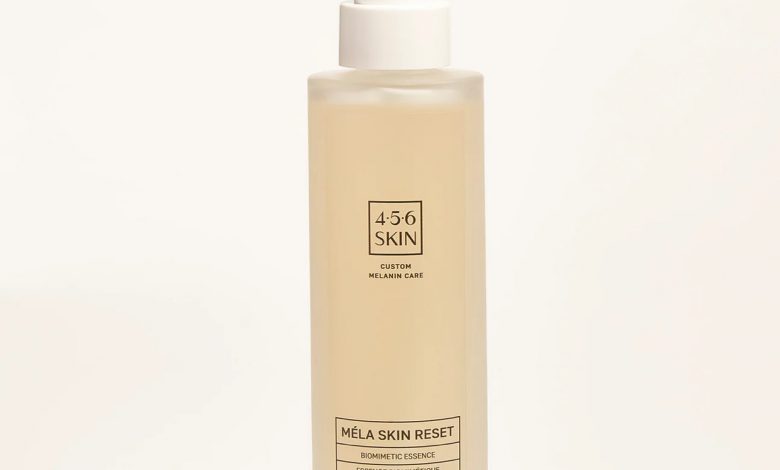 Alright Skincare Warriors, we are about to make your Fall Skin Care switch-up a cinch! Give your skin a reset for Fall with 4.5.6 Skin's NEW Méla Skin Reset Biomimetic Essence. An amazing product that is like a detox for your gorgeous skin!
Moreover, who wouldn't agree that a 'detox' would be an excellent start for fall? Most likely, your skin took quite the beating during the summer. From constant 'fun in the sun' exposure to perhaps not eating the best while on vacation; your skin may need a little extra TLC.
Plus, as the seasons roll towards winter, the air tends to get drier. Dry skin equals less luminous, radiant looking skin. Therefore, getting the skin prepped and ready to face such elements; can help ensure your skin continues to look stunning and glamorous. Well, this is exactly why 4.5.6 Skin is entering the chat!
Fall Skin Care: Reset Your Skincare Routine with 4.5.6 Skin!
Okay, so let's get back to that Méla Skin Reset Biomimetic Essence. We went to 4.5.6 Skin to find out all the Beauty Intel about this product and why it will be so useful to you this fall season. The brand reveals.
"Launched this past August, this unique formula is essential in replenishing and balancing skin after increased sun exposure during the summer months.  This detox essence is an important first step in your skincare routine to deliver the appearance of healthy; bright, supple, moisturized, and balanced skin. The essence was carefully formulated to improve the appearance of pigmentation spots; remove all makeup, grime, and dirt. [Additionally, it will] nourish and deliver comfort while evening out pigmented spots, while also boosting skin tissue regeneration.
Formulated with vitalized water and the purest detoxifying nutrient-rich botanicals including Leontopodium Alpinum Flower/Leaf Extract, which provides antioxidants to build skin's resistance to environmental aggressors, vitamin C, vitamin E, vitamin B5, niacinamide, hyaluronic acid, probiotics, marine microalgae spirulina, and immune-boosting bioactivated zinc. Together, these actives deliver optimal daily nourishment and visible improvement to the skin's appearance while gently soothing and reducing enlarged pores and refreshing and illuminating dulled stressed skin."
Fresh Skincare Routine- How to Use Méla Skin Reset Correctly This Fall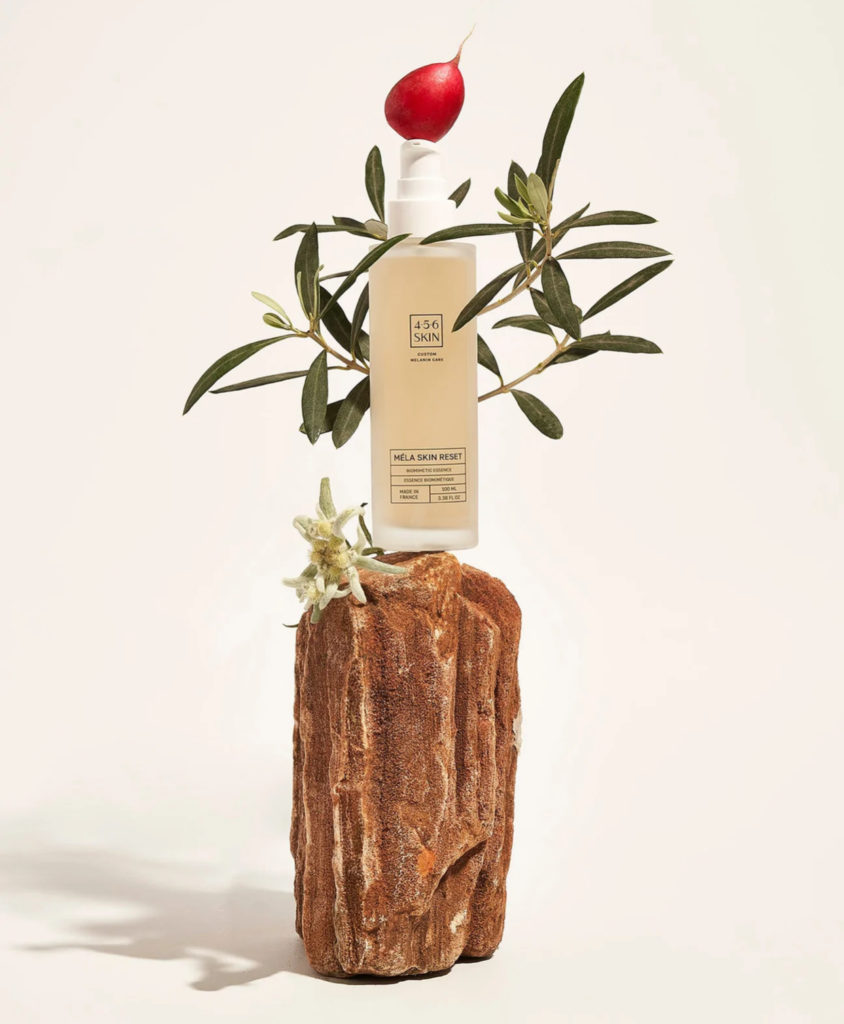 Never used a skin essence before? No problem! We have some directions for you girlies!
This product is simple to use and easy to add to a fall skin care routine. In no time flat, you will be an essence pro. Therefore, how does 4.5.6 recommend to use it? They say,
"Our detox essence is a needed first step to revitalise dull, tired skin. It's formulated with nutrient-rich botanicals and vitamin-boosters to cleanse and instantly refresh, leaving skin brightened, plumped, hydrated, and balanced.
Apply after cleansing or exfoliation, and massage until fully absorbed. That slightly sticky feeling you get? That's just the actives doing their job, giving you glowy, toned skin. Now, sit back and enjoy the glow. Can be used any time of the day."
Fall Skin Care Products -Final Things to Know
4.5.6 Skin is challenging the skincare industry, by taking seriously the needs of darker skin with customized products. All formulated with innovative research, developed in their own lab in France. Through a data-driven, personalized approach; the brand sidesteps mass-produced, euro-centric skincare.
Moreover, would you like your skincare routine to have a more personal touch? Something you know is just for you; just for your skin? Well 4.5.6 Skin can help!
The brand helps eliminate any guess work. All you have to do is head online. Once there, the beauty company makes finding precise, effective products easy with a personalized questionnaire. We love it!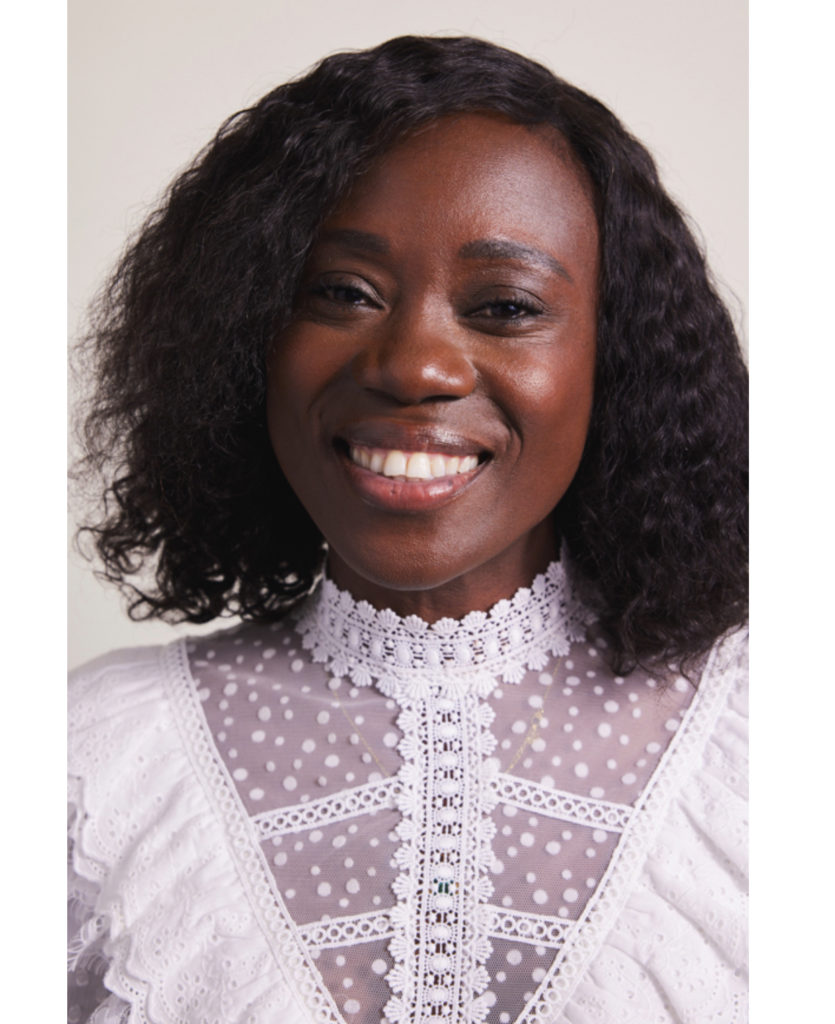 Founder & CEO Noelly Michoux
**Want Even More Fashion as well as Celebrity Style Sighting News, Insights as well as Trends? Download Our New Shiny App! Click HERE**
Thoughts on Fall Skin Care: Reset Your Skincare Routine with 4.5.6 Skin!? Well let's connect then! Join the discussion and talk all things fashion as well as celebrity style sighting related with us by dropping a comment like its hot down low. Or also hit us up on our Facebook, Instagram (1966mag), Tumblr, Pinterest or tweet us @1966magazine.