Fashion
Rihanna Super Bowl -S.O.S! Rih will WORK Halftime Show!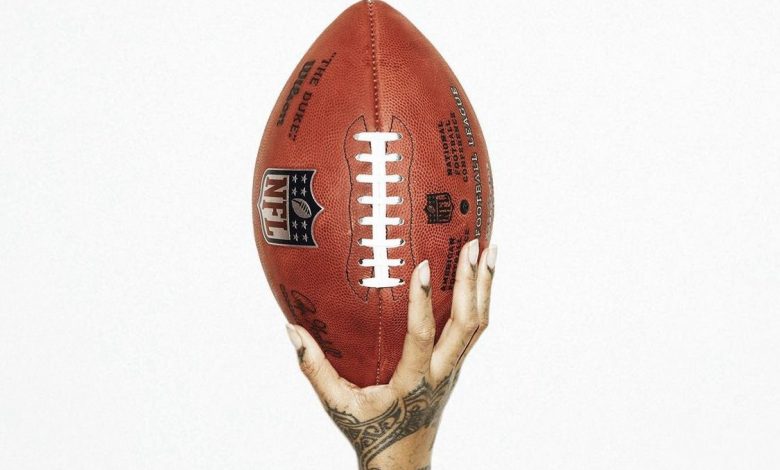 There will be a Rihanna concert and then some guys throwing a pigskin around. Yes, the Rihanna Super Bowl Halftime Show is not a myth; it is happening and the whole world is anxiously waiting. What a time to be alive!
This news is very welcome to RihRih fans who are still hanging on day by day; wishing for new music. The iconic Rihanna's last album is from January 2016. It is now September of 2022. Some 6 years later, and we all still want more Fenty music action.
Well, now we are getting it people! A brand new performance that is sure to wow, entertain and be full of awesome musical surprises. Moreover, the NFL could not be more excited about these developments either. The NFL proudly took to social media channels to reveal that Rihanna is this season's headliner for Super Bowl 57!
Rihanna Super Bowl -S.O.S! Rih will WORK Halftime Show!
What songs will our Queen perform? Will she release new music and Fenty makeup or beauty merch during this event? Who will she choose to guest perform with her, A$ap Rocky… Baby Rihanna???!
These are all questions to be answered in the future. However, we all are crossing fingers that this is TRULY a signal for new songs and a new full album. And there's good reason to believe this to be true. Lately, Rihanna and her boyfriend A$ap Rocky have been photographed entering in and out of music studios. Final touches maybe? Let us pray! Lol!
Nevertheless, Super Bowl LVII will occur February of next year. Therefore, if you are not a NFL fan, mark your calendars so you will not miss the show. The big game will be played in Glendale, Arizona, at State Farm Stadium.
The Rihanna Super Bowl Halftime Show is sure to draw some eyes. Something the NFL is wanting since viewership has been sketch. The highest rated Super Bowl was in 2012; with the lowest occurring in 2021. Furthermore, 2022 saw an uptick in viewers, thanks to an old school; hip hop theme Halftime Show offering.
Halftime Shows help drive up viewership. The NFL knows this and plays its cards accordingly. Usually, seeking out big-time/ popular black entertainers (uhm hello there MJ, Janet, Prince and Beyoncé); whose showmanship and culture; attracts and maintains the attention of a diverse audience. Therefore, booking Rihanna is definitely a move and attempt to keep numbers for the Super Bowl going back up, not down. That being said, congratulations Rihanna, we know you're going to shine like "diamonds in the sky!"
**Want Even More Fashion as well as Celebrity Style Sighting News, Insights as well as Trends? Download Our New Shiny App! Click HERE**
Thoughts on Rihanna Super Bowl -S.O.S! Rih will WORK Halftime Show!? Well let's connect then! Join the discussion and talk all things fashion as well as celebrity style sighting related with us by dropping a comment like its hot down low. Or also hit us up on our Facebook, Instagram (1966mag), Tumblr, Pinterest or tweet us @1966magazine.