Tech
Robert F. Smith, Goalsetter Launch Initiative To Help A Million Black & LatinX Kids Become Shareholders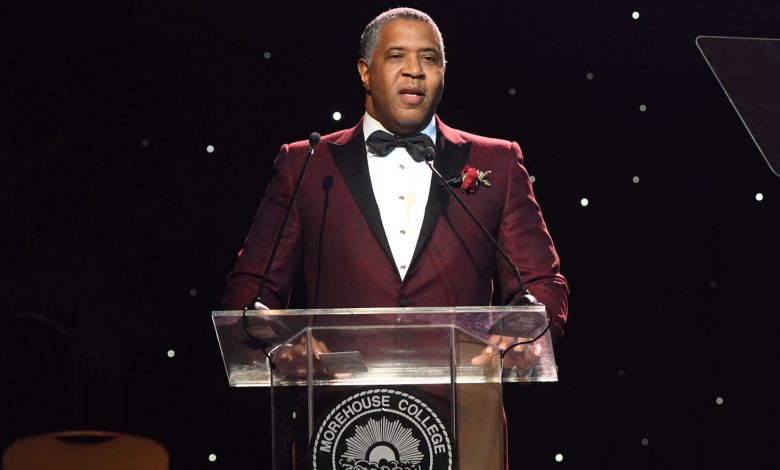 The initiative is calling on Fortune 1000 companies and CEOs with a goal to help one million Black and LatinX youth become shareholders, according to a press release exclusively provided to AfroTech.
Smith and Goalsetter are challenging the companies to donate a minimum of 1,000 shares (or the cash equivalent) that will go toward the youth through the Goalsetter Foundation. Companies such as Comcast NBCUniversal, Delta Air Lines, Lyft, Twitter and UBS have committed to the program so far.
"In partnership with corporations across the country, we are creating a turning point for America's Black and LatinX kids," Smith said in an official statement shared with AfroTech. "From today forward, they will no longer solely be consumers who make every company in America wealthy by what they spend. Through this initiative, we are creating a generation of investors and owners who can pave their way to wealth by owning a piece of the companies that make the American economy great. They, too, can learn to be participants in our flourishing economy, not just bystanders, and the companies they love can help them get there." 
One Stock. One Future. kicked off earlier this month after Smith awarded one share of stock for every Vista Equity Portfolio company, equaling five shares of stock — equivalent to nearly 15,000 total shares — to 2,900 students, educators and staff members at the Eagle Academies for Young Men. The initiative aligns with Smith's commitment to helping close the racial wealth gap for the Black community and he brought aboard Goalsetter's CEO Van Court to be the vehicle to distribute the shares and provide financial and investment education.
"[Fortune 1000 CEOs] recognized that if we could fuel this movement together and get 1000 companies to contribute 1000 shares, we would reach one million Black and LatinX kids and turn them into the next generation of investors," Van Court told AfroTech exclusively. "And if we can do that, we will also have a seismic boom that resonates across our country — not just today, but for generations to come. Today, the wealthiest 10% of Americans own 89% of the stock in America. The companies that Black and LatinX consumers support every day can change how that statistic looks in the very near future by inviting these kids to become their shareholders — not just their consumers."