Crypto
Russians Turn To Tether USDT As Ruble Collapses, Now Worth Less Than 1 Cent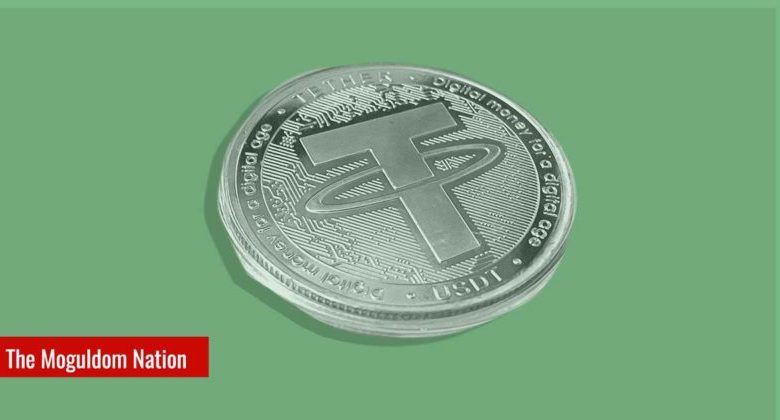 Russians, rattled by the effect of sanctions on their local currency, the ruble, are turning to U.S. dollar-pegged stablecoin Tether, pushing its price up as much as 30 percent since President Vladimir Putin invaded Ukraine on Feb. 24.
The Tether (USDT)-ruble trading pair witnessed inflation in the days after the attack, crossing for the first time the 105-ruble resistance due to a surge in demand from Russian investors seeking a safe haven as the ruble nosedived.
The volume of the Bitcoin-ruble trading pair rose more than 240 percent above the 30-day trailing average in RUB terms on Feb. 28 and has been steadily rising ever since, BusinessToday reported.
The pair has since pared most of the gains due to profit-taking and Tether is currently trading at $1, according to CoinMarketCap data.
Russia's ruble has sunk from a financial meltdown due to Western sanctions imposed in response to the Ukraine invasion. One ruble is currently worth $0.0073.
The Russian central bank has raised interest rates to 20 percent in a bid to counter hyperinflationary pressures.
Experts have suggested that Russian businesses have embraced cryptocurrencies to avoid sanctions imposed by the West. Many ordinary citizens in Russia are turning to Bitcoin as a hedge against the soaring inflation.
Listen to GHOGH with Jamarlin Martin | Episode 74: Jamarlin Martin Jamarlin returns for a new season of the GHOGH podcast to discuss Bitcoin, bubbles, and Biden. He talks about the risk factors for Bitcoin as an investment asset including origin risk, speculative market structure, regulatory, and environment. Are broader financial markets in a massive speculative bubble?
Apart from the jump in USDT trading volume, Bitcoin and Ethereum have also had a surge in their trading volume, according to CoinMarketCap data.
USDT Tether, Bitcoin and Ethereum are being heavily relied upon by Ukrainian citizens as well as Russian amid the ongoing war that has sent shockwaves across global markets.
Michael Chobanian, the founder of Ukraine-based cryptocurrency exchange Kuna, told Cointelegraph in an interview that Ukrainians are relying heavily on cryptocurrencies like the USDT Tether stablecoin instead of the local currency because of the rapid inflation in the country caused by the war.