Cannabis
Salaries in the cannabis industry- Alchimia Grow Shop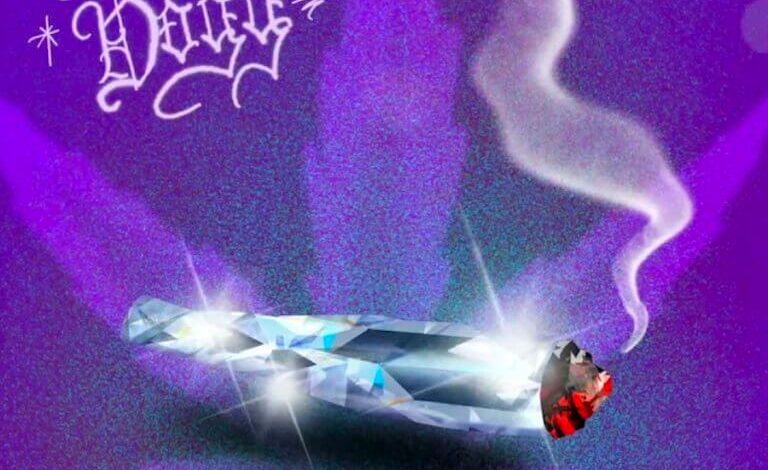 Barely a month ago we heard the news that the American artist Snoop Dogg had raised the salary of the full-time employee he hired to roll the joints he smokes. Knowing the rate at which the rapper consumes them (he said in an interview in 2012: "I smoke 81 joints a day") and adjusting the salary to the runaway inflation of this year, good old Snoop has established his joint-roller's remuneration at between 40,000 and 50,000 dollars a year, which is not bad at all for a job as specialised as this. Who can match that around here?
But it's also a fact that shows that, as cannabis continues to be legalised or decriminalised in a growing number of states, industry wages are rising at a comparable rate. The competition for talented and experienced workers is increasing, which has led to considerable salary increases in various fields over the last year.
That competition is also forcing some companies to expand their search beyond the confines of the cannabis industry, because as brands continue to grow and new companies proliferate, they need professionals with the same kind of experience (from lawyers to developers, website developers or delivery truck drivers) that other companies need. Also, because the business is relatively new, cannabis-specific knowledge is not usually required and many skills can be easily transferred from other sectors.
An industry on the rise
The fact that the average cannabis salary continues to rise underscores the potential for growth in the US marijuana industry. Cannabis industry recruiting platform Vangst recently released its annual industry jobs report, revealing trends, wages, and benefits in the nation's legal weed industry.
The new report breaks down salary ranges for different jobs in five specific cannabis sectors, including retail, cultivation, laboratory and extraction, manufacturing, and delivery. And it shows that canna-businesses saw a 75% increase in employment over the past two years. Especially as a result of the pandemic, when weed became a basic necessity, experiencing a hiring boom that currently employs more than 400,000 workers nationwide.
Vangst points out that the strong employment figures were produced, in addition to the Covid-19 pandemic, by what is already known as the "Great Renunciation" (a.k.a "Prepare my severance pay, I'm leaving") faced by other industries, a phenomenon that tended to attract new talent to a more lucrative and rewarding sector, such as cannabis.
More than decent pay
On the cultivation side, salaries range from trimmers and postharvest workers, who earn between $14 and $22.50 per hour, to grow managers who earn from $93,000 to $186,000 per year. In the cannabis manufacturing industry, packagers earn between $14 and $20 per hour, while VPs of manufacturing earn between $140,000 and $225,000 per year. Retail workers like budtenders are paid $14 to $25 an hour and $162,000 to $252,000 for vice presidents of retail operations. Delivery jobs ranged from $17 to $21 per hour for drivers, customer service staff, and warehouse workers.
Also, for the first year, the report found that many of the companies surveyed offered other benefits for their full-time employees. More than half of all of them provided paid vacations, health and dental insurance, telecommuting hours, and long-term or short-term disability support.
The report also explores future employment prospects, predicting that the expansion of cannabis markets in New York, Virginia, Connecticut and New Mexico will create more than 100,000 additional jobs. In addition, the increased demand for seasonal employment will create an estimated 50,000 temporary jobs this year.
Other employment considerations
The 2021 report highlights the importance of developing high-profile talent. The companies surveyed found that promoting employees to leadership positions improved retention rates and reduced training expenses. Professionals who rose from entry-level positions to executive roles were viewed by companies as especially valuable to the organization and the industry as a whole.
In addition to job gains, the report also shows that companies are attracting and hiring a more diverse and inclusive workforce. Vangst reports that in the past year, "representation of the following marginalised groups has increased at all companies surveyed: Black/African Descent, Indigenous Peoples, Non-Binary, Disabled, and Veterans."
Vangst's 2021 Cannabis Industry Salary Guide is available online via a free download, but below we have summarised the salaries that are paid in the US market. To convert them to the prices that would be paid in a European country such as Spain, if the market were as developed as the North American one, all we need to do is to compare the average salary index of both countries, which in 2021 was $53,229 for Americans, compared to €26,832 for the Spanish, which is around half for the latter.
And taking into account that the euro is at its lowest value against the dollar since the beginning of the century (currently hovering around or below parity) you will be able to find out how much we would pay in our country for a similar job, simply by dividing the US figures by two.
Salary ranges of different professionals
Of course, as in any industry, salaries will vary based on geographic location, experience and other factors, but here is a sample of current jobs and pay ranges.
Executive C-Level
CEO: $229,000 to $471,600
Average Salary: $350,300 (an 11% increase from last year)
COO (Chief Operating Officer): $193,400 to $320,800
Average Salary: $257,100 (an increase of 10%)
Scientific Director: $165,000 to $252,300
Average Salary: $208,650 (an 11% increase)
Director Legal Department: $131,400 to $237,500
Average Salary: $184,450 (an increase of 9%)
Grow
Vice President of Cultivation: $137,000 to $281,300
Average Salary: $209,150 (an 11% increase)
Grow Manager: $93,000 to $186,500
Average Salary: $139,750 (an increase of 10%)
Operations Manager: $59,000 to $97,800
Average Salary: $78,400 (an increase of 10%)
Extraction Director: $89,500 to $171,000
Average salary: $130,250 (a 10% increase)
Extraction Lab Manager: $67,000 to $105,000
Average Salary: $86,000 (an 8% increase)
Testing
Test Lab Manager: $115,000 to $144,500
Average salary: $129,750 (an increase of 6%)
Chemist: $63,000 to $92,700
Average salary: $77,850 (a 5% increase)
Manufacturing
Vice President of Operations: $137,800 to $251,200
Average Salary: $194,500 (an increase of 10%)
Vice President of Product Development: $115,000 to $225,000
Average Salary: $170,000 (an 11% increase)
Warehouse Technician: $59,000 to $74,500
Average Salary: $66,750 (an increase of 6%)
Retail sales
Vice President of Retail (Multi-State): $162,000 to $252,000
Average salary: $207,000 (an increase of 9%)
Director of Retail Sales: $116,000 to $161,400
Average salary: $138,700 (a 5% increase)
General Manager: $85,000 to $120,000
Average salary: $102,500 (a 7% increase)
Dispensary Manager: $76,500 to $103,800
Average Salary: $90,150 (an increase of 6%)
Dispensary Assistant Manager: $57,100 to $79,500
Average Salary: $68,300 (an increase of 6%)
Sales and Marketing
Vice President of Sales: $114,000 to $190,600
Average salary: $152,300 (a 5% increase)
Sales Area Manager: $75,000 to $123,800
Average salary: $99,400 (a 10% increase)
Sales Representative: $52,800 to $71,500
Average salary: $62,150 (a 4% increase)
---
Source: Vangst Cannabis Industry Salary Guide
The articles published by Alchimiaweb, S.L. are reserved for adult clients only. We would like to remind our customers that cannabis seeds are not listed in the European Community catalogue. They are products intended for genetic conservation and collecting, in no case for cultivation. In some countries it is strictly forbidden to germinate cannabis seeds, other than those authorised by the European Union. We recommend our customers not to infringe the law in any way, we are not responsible for their use.