Crypto
Sam Bankman-Fried Tried To Tamper With Witness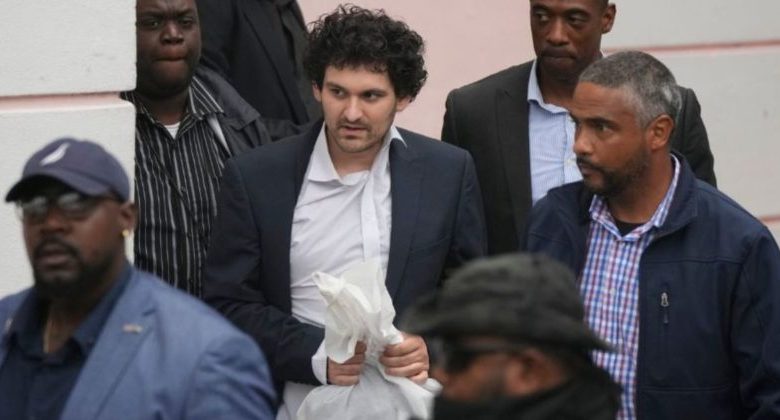 Department of Justice prosecutors want the federal judge overseeing the case against FTX crypto exchange co-founder Sam Bankman-Fried to make him stop contacting former or current employees, alleging possible witness tampering.
Prosecutors claim in a letter filed Jan. 27 in federal court that Bankman-Fried contacted FTX attorney Ryne Miller — a possible witness in the trial — and many other employees using Signal, an encrypted messaging app, CNBC reported.
The government claims that Bankman-Fried wrote to Miller on Signal on Jan. 15, days after bankruptcy officials at FTX disclosed the recovery of more than $5 billion in FTX assets.
"I would really love to reconnect and see if there's a way for us to have a constructive relationship, use each other as resources when possible, or at least vet things with each other," Bankman-Fried allegedly told Miller.
SBF's ex-girlfriend Caroline Ellison, former CEO of his company Alameda Research, is also cited in the letter. Ellison pleaded guilty and is cooperating with the government, telling investigators that SBF formerly said or implied that not having permanent records of messages could make it more difficult to build a case against him or his companies, according to Business Insider.
Prosecutors in the filing cited a 2021 directive from Bankman-Fried encouraging all FTX and Alameda employees to set their Telegram messages to auto-delete after 30 days, The Information reported. The government is citing a need to "prevent obstruction of justice."


Black Americans Have the Highest Mortality Rates But Lowest Levels of Life Insurance
Are you prioritizing your cable entertainment bill over protecting and investing in your family?
Smart Policies are as low as $30 a month, No Medical Exam Required
Click Here to Get Smart on Protecting Your Family and Loves Ones, No Matter What Happens

Bankman-Fried's lawyers responsed in a letter to the court on Jan. 28, arguing it is unreasonable to prohibit contact with hundreds of current and former employees. Instead, they proposing forbidding contact with a select list of witnesses.
Witness tampering is often associated with threats or intimidation, bribes, and asking a witness to testify a certain way, but it can also interfere in an investigation.
"Efforts by the defendant to improve his relationship with potential witnesses that may testify against him may itself constitute witness tampering," the DOJ letter stated. "Were the defendant to 'vet' his version of relevant events with potential witnesses, that might have the effect of discouraging witnesses from testifying in a manner contrary to the defendant's narrative."
FTX is conducting an investigation into how it lost billions of dollars of customer funds but some important operators aren't cooperating, The Information reported. In a filing in bankruptcy court in Delaware, FTX lawyers said Bankman-Fried's mother, co-founder Gary Wang and Ellison are not giving them the information they need for "recovery efforts." FTX asked the Delaware bankruptcy court to subpoena the needed information.