Tech
Self-Proclaimed NBA 'Fun Guy' Kawhi Leonard Has A Massive Shoe Deal With New Balance That Pays Him Over $5M A Year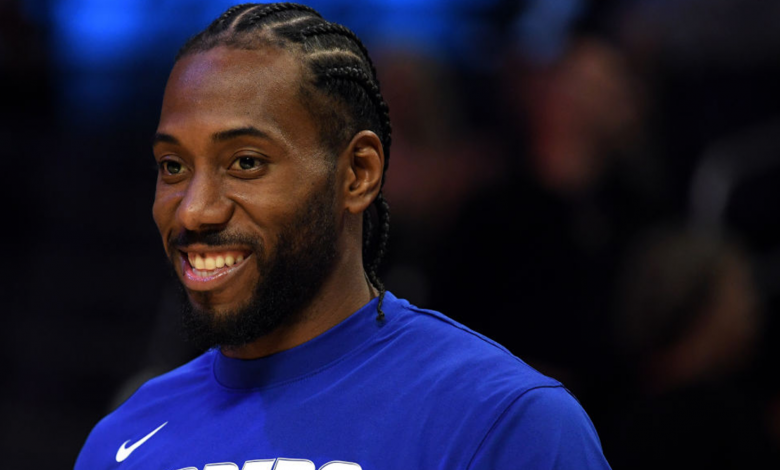 Every friend group has a "fun person." You know exactly who they are. You can always count on them for a turn-up, positive vibes, and an overall good time. But what happens when the person you least expect becomes that person? Well, you give them space to exist and support their decision to live and enjoy life. Despite how he navigates the public, Los Angeles Clippers player Kawhi Leonard considers himself a "FUN GUY," and soon everyone will know.
Born in Los Angeles, CA, Leonard first entered the NBA as the No. 15 draft pick by the San Antonio Spurs. After spending seven seasons with the Texas-based franchise, the small forward landed with the Toronto Raptors. There, he led the Canadian-based team and won the 2019 NBA Championship.
Leonard's stint in Toronto was short. He began the 2019-2020 NBA season with the Los Angeles Clippers alongside NBA star Paul George.
Leonard had a serious injury during the 2021 playoff run. After tearing his ACL, he would miss the remainder of the playoffs and the 2021-2022 season. However, he was able to end 2021 with an average of 24.8 points, 6.5 rebounds, and 5.2 assists per game.
According to Sports Illustrated, Leonard is expected to play in this year's season opener against LeBron James and the Los Angeles Lakers, a franchise rivalry deeply rooted in basketball history.
Despite his injury, the 31-year-old basketball player has more than proven he is an asset on the court. Based on data from Spotrac, Leonard's current contract is worth over $175 million over four years, all guaranteed at the time of signing. On average, he will earn over $44 million yearly for his on-court play.
While his on-court earnings are impressive,  Kawhi Leonard's off-court investments have led him to amass an estimated $80 million net worth, according to Celebrity Worth.
But what are some additional moves that have Kawhi Leonard deep in his bag? Remember the anecdote about being the "FUN GUY?" That's one of them.