Politics
Send US Tax Dollars To Israel For Iron Dome Defense, Don't Remove From Budget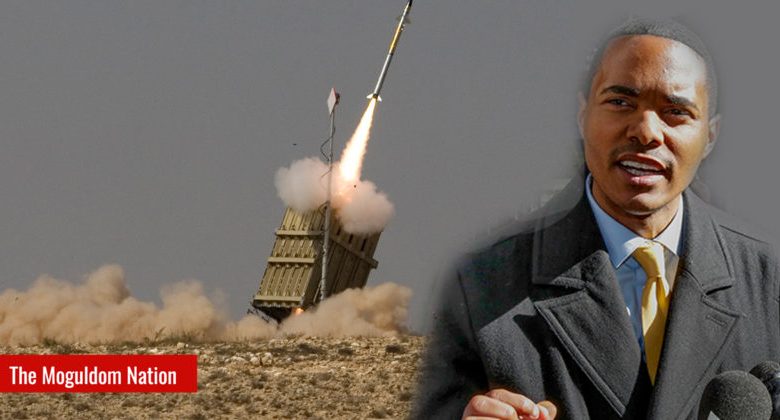 Some progressive Democrats have successfully pushed to have $1 billion in funding for Israel's Iron Dome missile defense system stripped from a proposed spending bill, angering pro-Israel Democrats including Bronx Democrat Ritchie Torres.
The controversial funding of the Iron Dome was shot down by the so-called "Squad" of freshman House members led by Representatives Alexandria Ocasio-Cortez and Rashida Tlaib. They threatened to oppose the bill that was needed to prevent a government shutdown if funding wasn't taken away for the Iron Dome, Fox News reported. The progressives ultimately blocked the funding in the budget bill.
Squad Reps. Ocasio-Cortez, Tlaib, Ilhan Omar, Ayanna Pressley, Jamaal Bowman, and Cori Bush, along with fellow progressives Betty McCollum and Pramila Jayapal, warned House leadership that they would not have their votes if the bill proceeded with the $1 billion, according to Congressional aides, The Times of Israel reported.     
The Iron Dome, which became operational in 2011, was specially designed to protect Israel against a range of incoming short-range missile threats from Palestine. Considered among the most advanced defense systems in the world, it is expensive to operate, The BBC reported.
Rep. Ritchie Torres, D-N.Y. is a progressive who is often at odds with the Squad due to their differences regarding Israel. He tweeted his disappointment over the failed funding.
"A missile defense system (i.e. Iron Dome) defends civilians from missiles. Hence the name. Only in a morally inverted universe would this be considered a 'controversy,'" he posted.
The Moguldom Nation CEO Jamarlin Martin shot back at Torres over the politician's concern for Israel instead of Black Americans. "Most of these Black Democrats are running a foreign playbook, no one is really running a playbook specifically for Black America.Not even the Congressional Black Caucus. These people can't say or do anything w/o checking with bigger bosses. 'Send the tax money to Israel, FIRST!'"
Rep. Tlaib tweeted her nay vote on the funding. "I plan on casting a no vote We must stop enabling Israel's human rights abuses and apartheid government."
Israel supporter Shahar Azani, senior vice president at Jewish Broadcasting Service, slammed Tlaib, tweeting, "But when the #Palestinian Authority tortured & executed #Palestinian human rights activist, Nizar Banat, a few months ago all we got from you was crickets . #Hypocrite".
Israel is the largest cumulative recipient of U.S. foreign assistance — at least $146 billion since World War II, according to the Congressional Research Service. The U.S. provided $3.8 billion in foreign military aid to Israel in fiscal 2019. Israel also benefits from about $8 billion of loan guarantees. Almost all U.S. aid to Israel is in the form of military assistance. Each administration, working with Congress, has provided Israel with this assistance in light of "robust domestic U.S. support for Israel and its security; shared strategic goals in the Middle East; a mutual commitment to democratic values; and historical ties dating from U.S. support for the creation of Israel in 1948," according to Congress.
Palestinians also receive U.S. aid. In 2017, for example, U.S. aid to Israel was $429 per capita, compared with $451 per capita for the Palestinians, according to the U.S. Agency for International Development for the West Bank and the Gaza Strip. The World Bank shows that per-capita aid for the Palestinians fluctuates from a low of $79 per capita in 1993 to a high of $764 in 2009. It averages out to $398 over nearly a quarter-century, according to the Washington Post.
Listen to GHOGH with Jamarlin Martin | Episode 74: Jamarlin Martin Jamarlin returns for a new season of the GHOGH podcast to discuss Bitcoin, bubbles, and Biden. He talks about the risk factors for Bitcoin as an investment asset including origin risk, speculative market structure, regulatory, and environment. Are broader financial markets in a massive speculative bubble?