Black Breaking News
SINCERELY, BLACK LOVE UNVEILS BLACK LOVE VISION BOARD DURING "BLACK LOVE HISTORY MONTH" 2023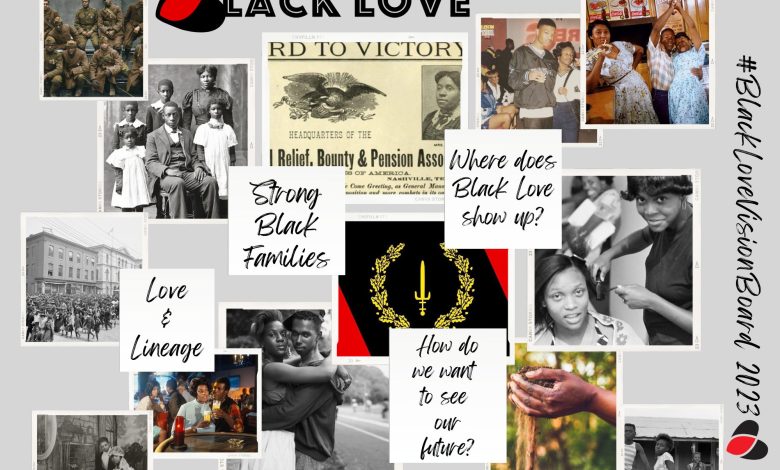 Sincerely, Black Love is celebrating Black History with a month-long series of social media and virtual events that honor the successes and contributions of people of Black American descent throughout history. This year's overarching theme is "Progress, Persistence & Protections". Throughout our history, Black Americans have made important contributions to society and the world. They have fought for Civil Rights, granted over 50,000 patents, created many of the world's most prominent cultural foundations, and so much more.
"Black Love has always been a revolutionary act, and our legacy transcends beyond our ancestor's enslavement and will do so for centuries to come. We're holding the line by taking constructive action to combat Anti-Black American hate and genocide," said founder of Sincerely, Black Love Porscha Edwards. Sincerely, Black Love created Black Love History Month to intentionally confront the misinformation, denial and all out efforts to erase Black Americans and their historical legacy.
Never underestimate the importance and power of Black Love.  To recognize Black History through the lens of Black Love, Sincerely, Black Love teamed up with several Black Americans to amplify Black Love on social media platforms and contest for the best Black Love Vision Board. A fun project for everyone to enjoy. Visit www.sincerelyblacklove.com for details about the Black Love Vision Board. 
The Black Love Vision Board was designed to show the world who Black Americans are. Positive reaffirming images of black families, reunions, courting, relationships, marriage, etc. Visual representations set the tone of what Black Love is, rejecting the negative stereotypes that plague the Black American (Foundational Black American, FBA, ADOS, Black American Freedmen, etc) community to this day. 
— Sincerely, Black Love ᥫ᭡ (@BlackLove365_) February 2, 2023
This year's Black Love History Month is brought to you by Sincerely, Black Love featuring By Our Blood political action committee, Juicy Genius of Black News Daily, & The Black Table Conversations with Ms.Gizile 
About Sincerely, Black Love
Sincerely, Black Love serves the Black American community with dating and lineage based services. The best part of Black Love is experiencing it and our mission is to amplify Black Love for Black Americans in a tangible way and thus the inspiration behind a new standard for Black History Month. At its core Black Love honors the Ancestors, repairs Black families & leaves a legacy of lineage.  Visit www.sincerelyblacklove.com and follow on Twitter @blacklove365_