Health + Wellness
Singer and "Braxton Family Values" Star Traci Braxton Passes Away At 50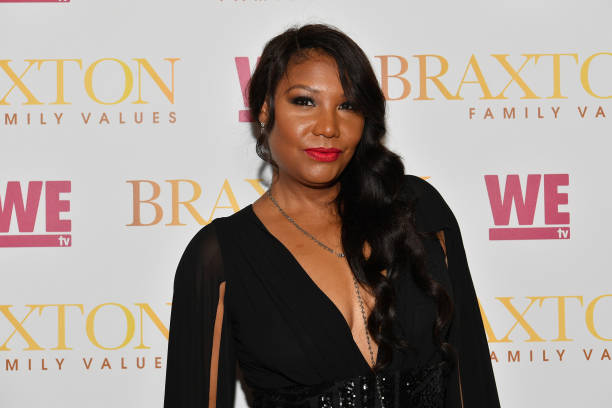 Singer, actor and reality TV personality Traci Braxton has died at age 50 after a private battle with esophageal cancer.
The news was shared by her older sister, Toni Braxton in a heartfelt Instagram post.
"It is with the utmost regret that we inform you of the passing of our sister, Traci," the 54-year-old "Un-Break My Heart" singer wrote.
"Needless to say, she was a bright light, a wonderful daughter, an amazing sister, a loving mother, wife, grandmother and a respected performer. We will miss her dearly," she continues.
"Traci passed this morning as the snow was falling, our angel is now a snowflake. We ask that you respect our privacy as we plan to send her home with love, celebrating her life. We are family forever."
Traci's husband, Kevin Surratt, also confirmed the news in a statement, sharing that the "Braxton Family Values" star had been battling cancer for the past year.
RELATED: Toni Braxton's Secret to Her 54-Year-Old Hot Girl Summer Thong Bikini Body
"We have come to a time where we must inform the public that after a year of privately undergoing a series of treatment for Esophageal cancer our beloved Traci Braxton has gone on to glory," Surratt says.
Traci "was surrounded by family and friends at the time of her passing," her publicist Tomasina Perkins-Washington shares.
Her son, Kevin Surratt Jr., also made an Instagram post about the passing of his mother.
"When I heard the news about my mother being sick first thing she said was I'm going to fight and beat this," he says. "She fought to the end and today she's at peace."
"I love my mother forever and this hurts so much but I'm at peace knowing she's isn't in pain anymore," he adds. "I love you ma I'm going to miss you."
For many, Traci was most notable for appearing alongside her sisters Toni, Tamar, Trina and Towanda on their hit reality series "Braxton Family Values".
She grew up in Severn, Maryland in a religious household alongside her sisters, mom, dad and older brother, Michael Jr. Her first