Health + Wellness
Singer Victoria Monet Shares Post-Partum Hair Loss – BlackDoctor.org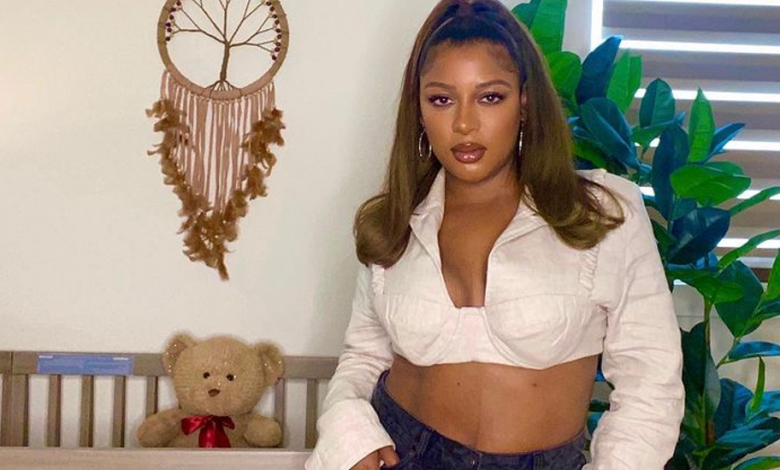 When a woman gives birth, her body goes through changes. Weight changes and emotional changes are what we normally hear about but hair loss after you have the baby is more common than you think. Now more people are talking about it.
Singer Victoria Monét opened up about it and had the internet talking. She gave birth to daughter Hazel in February, and more than six months later, she's seeing a significant loss in hair.
"Probably lost about 40% of my hair yesterday," she wrote on Twitter. "I'm so sad it came out in mounds. Post partum really don't let up."— Victoria Monét (@VictoriaMonet) September 13, 2021
Fans sent love and "positive vibes" her way, but not any answers on ways to deal with it. The good news is, experts say postpartum hair loss is normal. Telogen effluvium, hair loss brought on from a stressful event occurring to the body, only lasts a few months and hair often returns back to it's pre-baby state a year after giving birth.
According to the American American of Dermatology, many new moms see noticeable hair loss a few months after having a baby. This is normal — and not true hair loss. Dermatologists refer to this condition as excessive hair shedding. The excessive shedding is caused by falling estrogen levels.
The good news is that this excessive shedding is temporary, and you do not have to do anything to remedy it. Most women see their hair return to its normal fullness by their child's first birthday. Many women regain normal fullness even earlier.
Dermatologists' tips for new mothers
If the excessive hair shedding bothers you, these tips from dermatologists can help until your hair regains its normal fullness.
Use shampoo and conditioner that add volume. Here's what dermatologists recommend using and avoiding:
Use a volumizing shampoo. These shampoos tend to contain ingredients like protein that coat the hair, making the hair appear fuller.
Avoid any shampoo labeled "conditioning shampoo." These contain heavy conditioners that can weigh down the hair and make it look limp.
Use a conditioner formulated for fine hair. These contain lighter formulas that will not weigh down hair.
Use conditioner primarily on the ends of your hair. Applying conditioner to your scalp and all of your hair tends to weigh down hair.
Avoid conditioners labeled "intensive conditioners." These are too heavy.
Genetic types of hair loss include alopecia areata and female pattern hair loss. … Black women in particular are prone to a type of hair loss called traction alopecia, which is caused by heat, chemicals and tight styles that pull at the hair root, including some braids, dreadlocks, extensions and weaves.
Even with the hair loss, Victoria continues to write, sing and share her talents with the world. Her success started not too long ago.
Outside of dance rehearsals during her high school years, Monét began exchanging poetry with an older cousin and found a new passion. This soon translated into her writing her own music. Meanwhile, she had been educating herself on the production world, learning about producers, and making music at a local recording studio. She learned about Rodney Jerkins (the producer known as "Darkchild") and decided to add him on Myspace. Shortly after that,