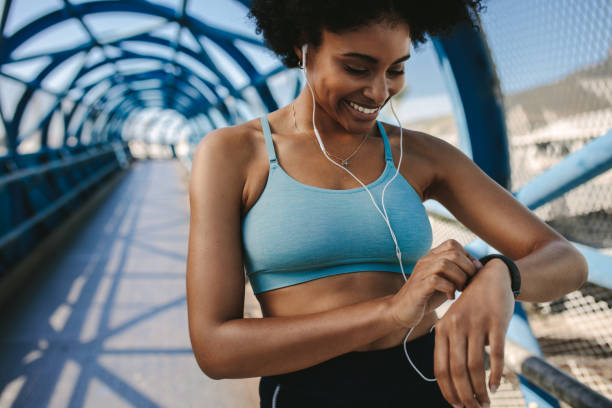 Millions of Americans use smartwatches or fitness trackers to check on their heart rate, but the accuracy may fall short for people of color, a new research review finds.
The analysis, of 10 published studies, found that in four of them, wearable devices were clearly subpar in gauging the heart rate of people with darker skin tones. Two other studies found that to be true of some devices they assessed, but not all.
RELATED: Fitbit Recalls Over 1 Million Smartwatches Due to Burn Hazard smartwatches 
Dangers in the discrepancy
The researchers said the discrepancy is a concern, since Apple Watches, Fitbits and other "wearables" are not only being used to track workouts.
The Apple Watch, for example, can send users a notification when their heart rate is abnormally high or low, or when they have potential signs of atrial fibrillation — a common heart rhythm disturbance.
"Now these devices are being promoted as a way to monitor your health," says Dr. Daniel Koerber, the lead researcher on the study and a resident physician at the University of Alberta in Edmonton, Canada.
That means inaccuracies could lead to unnecessary medical visits for a heart rate that seems too high or too low, Koerber shares.
While people with concerning readings should talk to their health care provider, he says, it's also important to be aware of the lesser accuracy for people with darker skin.
"I do think we need to take these readings with a grain of salt," Koerber shares.
Koerber is scheduled to present his findings April 3 at a meeting of the American College of Cardiology (ACC) in Washington, D.C. Studies reported at meetings are generally considered preliminary until published in a peer-reviewed journal.
Fitness wearables are everywhere. A 2020 survey by Pew Research found that 21% of U.S. adults said they regularly use