Fashion
Snack AND Reach Your Goal Weight!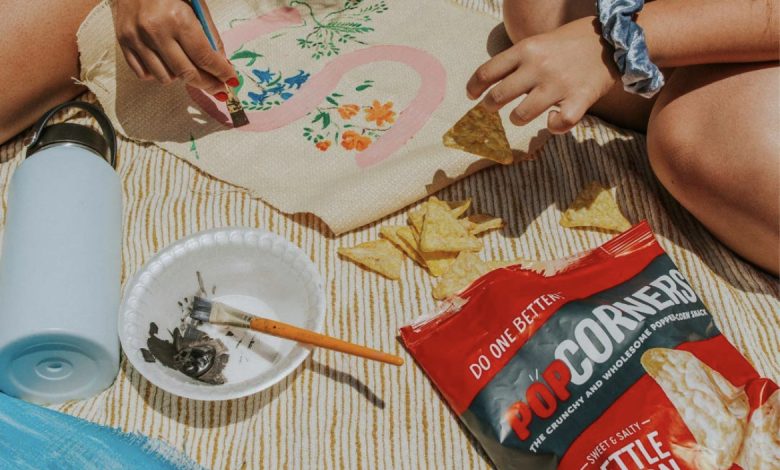 It is a new year and for many of us that means new goals! If your list includes losing a few pounds or even getting into the best shape of your life; then you might want to include Popcorn Chips within your fitness equation. Why is that?
Well, part of reaching your health or fitness goals includes minding your diet. As they say, 'you can't outrun a bad diet.' Therefore, you can exercise all you want; but if you eat very poorly; you may just undo all of your hard earned work during your body transforming workouts. Not good.
So then, a better plan would be to watch or just be a little more mindful with your diet. Aiming to eat nutritious meals throughout the day. Nevertheless, we are all human and sometimes need a little snack to help with hunger.
Putting your body in starvation mode can slow down results and future progress. However, eating the wrong snack; or one that is too fattening can have the same outcome or effect. Therefore, what is a good snack to reach for when you need something to take the edge off?
Popcorn Chips: Snack AND Reach Your Goal Weight!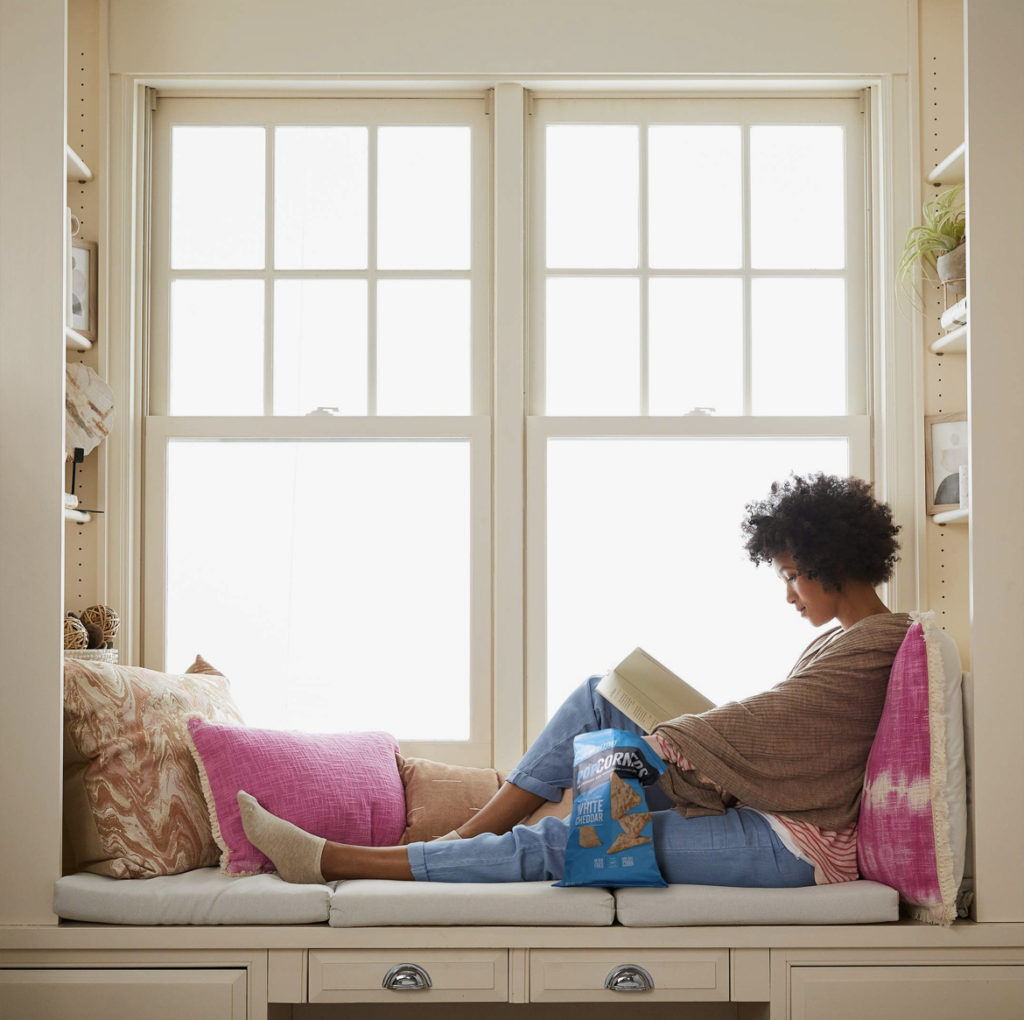 Grab some popcorn chips! Never heard of them before? No problem, we'll quickly explain.
Popcorn chips are exactly what they sound like. These yummy snacks are air-popped corn chips that taste like popcorn (heck yeah!), but they're shaped like a chip. Moreover, popcorn chips are a good alternative for when you need a crispy fix (like if you're craving Doritos or Chili Cheese Fritos). Nonetheless, they are made of corn but are flat and shaped like regular ol' chips.
So basically, this snack helps you get the best of both worlds. A quick snack that won't damage the waistline in a major way. And also, a snack that still gives you all the crunchy goodness we have come to enjoy from regular chips.
Plus, the BEST part of all… these type of chips are NOT FRIED! That's what makes a lot of snacks on the market so fatty. But with a popcorn chip you don't have to worry about that.
Nevertheless, how does a popcorn chip stack up calorie-wise? Well, the serving size for a lot of snacks are around 9-11. Most popcorn chip brands, the serving size is double that, around 20 chips in the space of 100-110 calories. So you could double the serving and enjoy 40 chips for just 200 calories. Not bad at all!
Some brands to try include (we even found some of these on Amazon):
Popcorners
Gefen
Pop Chips
Chipins
Skinny Pop Chips
Kelly's Popcorn Chips
**Want Even More Beauty, Lifestyle, Hair, Fashion as well as Celebrity Style Sighting News, Insights as well as Trends? Well Honey do we have something special for you! Download Our New Shiny App! Click HERE**
Thoughts on Popcorn Chips: Snack AND Reach Your Goal Weight!!? Well let's connect then! We're always around and love to hear from you. Therefore, join the discussion and talk all things 1966 Magazine; fashion as well as celebrity style sighting related with us by dropping a comment like its hot down low. Or also hit us up on our Facebook, Instagram (1966mag); Tumblr, Pinterest or tweet us @1966magazine.