Fashion
Split Ends Hair Guide -To Beat the Splits, Here's the Fix!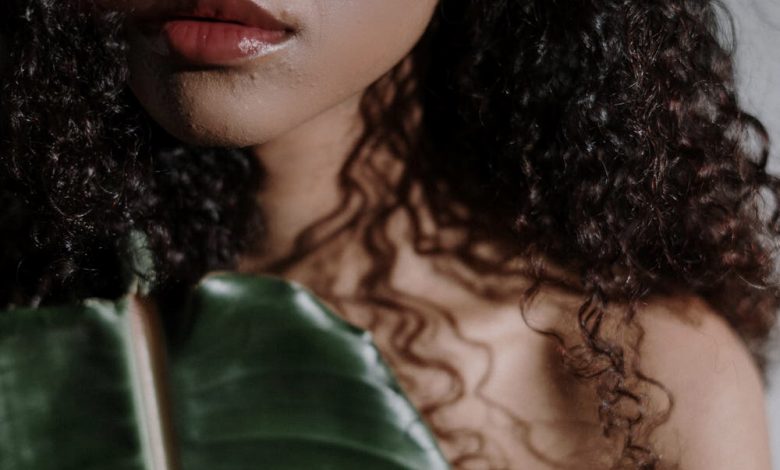 Split ends are a REAL pain! Your hair is always growing, BUT these little irritants can make it seem like your growth has COMPLETELY come to a halt. Stop the madness! In this Split Ends Hair Guide we are going to discuss treatments, quick fixes, prevention and more so that you can beat the split at its own game.
With a little bit of prep, know-how and a few hacks you can get rid of split ends and help your hair maintain length and growth. Does that sound good? Great beautiful, keep reading!
Cause of Split Ends and The Different Types to Look Out For!
Everything from hot hair curlers to our literal environment can wreak havoc on your ends. Not cool. Also, during the dreary cold, wet and dark months of winter our hair isn't always very well loved.
It's probably sitting under a hat or has been wrapped up in a scarf; or just generally has been hidden away. Protective styling is great; however, hair needs constant maintenance in order to stay healthy. When hair is always in a hat or wig; at times it can be easy not to care for our own hair as much. Moreover, the cold harsh winds and winter air can suck and vacuum the life as well as moisture straight out of our hair; especially at the ends, which can tend to become split and extremely coarse.
If you think you have a developing problem of split ends, it is EXTREMELY wise to take care of it right away. There are many different ways to detect split ends. For starters if you look closely you will notice split ends do not have any pigment; therefore if the ends of your hair looks lighter than the rest of your hair then most likely the ends have split. Moreover, split ends are easier to see when in a well lit area.
The most common split many come across is just one split at the end of a hair strand. There are over 10 kinds of split ends such as double Y, deep/long, incomplete, feather, tapered and multiple splits. The sooner you treat your split ends the healthier your hair will stay.
If left unchecked split ends can begin to move up the hair strand and cause even more damage. To get rid of split ends do not try to break them off, always use a pair of scissors specifically designed to cut hair. Seek out a professional to help you or  be sure to trim your ends at least every two to three months.
Split Ends Natural Hair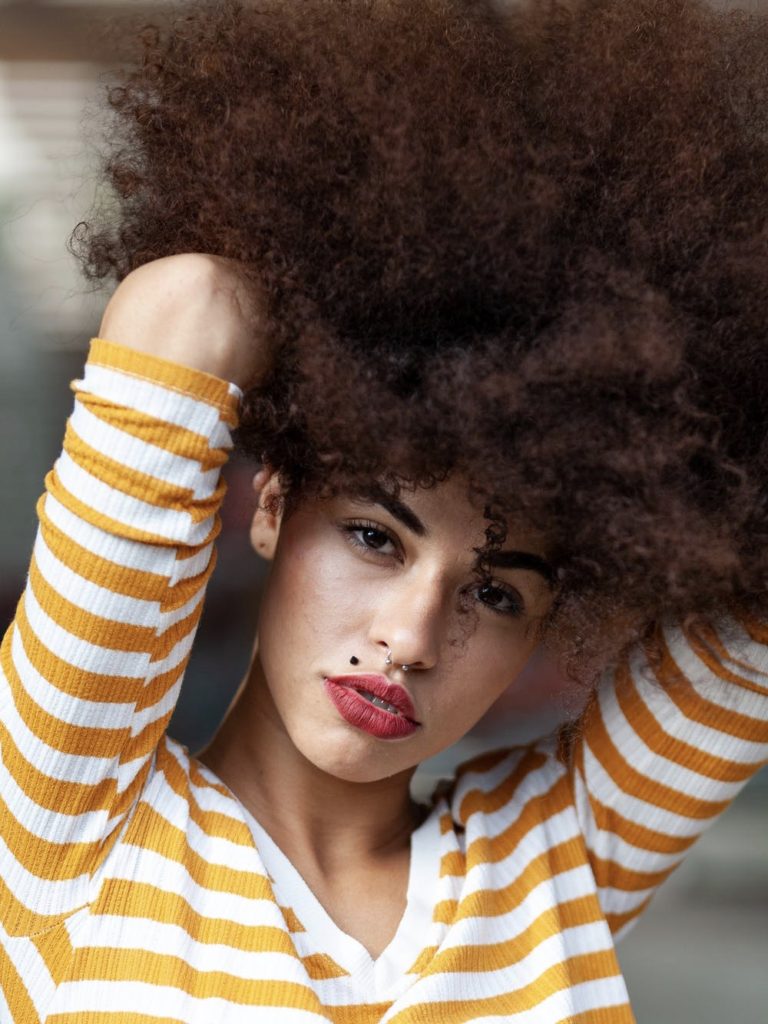 First step is knowing what to look out for and then after that, just using a helpful solution to resolve the issue. So then, that is definitely what we are going to discuss today. We are going to quickly go over 5 types of splits, PLUS what you can use to get rid of them. So that you will know if you have split ends; then you will already have a great product in your black hair care arsenal that you can use.
Alright, first up, 5 types of common split ends. When examining your tresses you may see the ends of your hair resembling any of the following:
Y-Split

-Cortical cells still held together, but large sections are beginning to split

Incomplete

-The hair shaft is weakened at a specific spot but has not split yet

Candle

-Significant loss of outer cuticle with no split started, but vey vulnerable

Feather

-In highly damaged hair the entire shaft is weakened causing multiple splits

Single Strand

-Most common in natural hair where curls have tangled on themselves, causing a knot
Split Ends Curly Hair: Great Black Owned Hair Product for Naturals!
Now that we know what types of split ends that can develop; what can be done about? One word: Repair. Fix those ends with the help of Mielle Organics Mint Almond Oil. This hair brand has developed an oil that is not only natural; but truly promotes healthier hair for increased and sustained hair growth. Regarding their oil, Mielle Organics reveals,
"Our Mint Almond Oil is a customer favorite for a reason! Almond oil is a carrier protein that binds to each strand to seal and lock in moisture. Helping to reduce breakage and shedding and heal a dry, itchy scalp. We know you'll love the results and the rejuvenating scent of mint and almond!
Make it a part of your routine and tell those split ends to kick rocks! Let our Mielle Mint Almond Oil take care of business."
Therefore, you DO NOT have to live with split ends. Be free of this common hair foe that can put a real damper on your hair growth dreams. Fix the issue with the help of Mielle Organics' hair oil product. Each bottle of Mint Almond Oil is available at Walgreens or Target and currently retails for $13.99.
*Or click on the image below to buy! Do note, we will receive a small percentage if you purchase:
Prevent Split Ends -Use This Natural Hair Rinse for Restorative Results
Is growing healthier hair apart of your year goals? Well, if it is, then it is time to think out side of the hair box. Getting the hair of your dreams is more than just shampoo and conditioner. To achieve what you want you also need to take preventive measures; which is why Curls Green Tea Hair Rinse is an absolute must!
Why should you start doing a hair rinse? Well, using one can help you tackle several common hair issues that may prevent growth all at once. Therefore, adding this additional step to your haircare routine can prove to be very beneficial. Many rinses can help with hair fall, dandruff and calm frizz; just to name a few things.
Furthermore, Curls Green Tea Rinse is a great option to give your hair an extra dose of nourishment. Regarding their rinse Curls states,
"Y'all ready to go green? The Green Tea Hair Rinse is just one of the 5 new products. It's full of antioxidants and a unique strand of amino acids that strengthen hair and prevents split ends. It works to balance the PH of the hair and scalp and close cuticle. [Thus] creating more manageable hair that is full of sheen of luster. You're going to love it!"
*Click on the Image below to learn more and purchase Curls Hair Rinse! Do know, we'll receive a small percentage too 🙂
Curls Green Tea Hair Rinse -How to Use it Correctly to Fix Split Ends Hair
Sounds like the perfect product to get beautiful hair; however, how should you use this rinse? Curls was kind enough to provide a set of directions. The hair brand reveals,
"Say goodbye to your ACV rinse and hello to Curls Green Tea Hair Rinse! Check out all the uses:
-Use directly on the scalp with a light scrubbing motion to relieve itchiness and combat dandruff or build up on the scalp before cleansing.
-Can use [the rinse] after cleansing to restore the pH of the hair and scalp to create shine on dull hair.
-You can also use it directly after deep conditioning to smooth the cuticle down and lock in moisture.
This product is not a leave in and MUST be rinsed out to achieve the best results! Use this Green Tea Hair Rinse for so many benefits in so many ways. Available at Target stores or www.curls.biz."
Best Split End Treatment -8 Proven Methods That Work!
Have you ever wondered How to Get Rid of Split Ends? Split ends are so frustrating especially for those trying to get their hair on the right track! Split ends are tricky because even after you clip them, new, vulnerable ends are now exposed that are destined to split, and split FAST if you aren't careful with their care.
Of course clipping the ends will get rid of your splits, but you will also lose length if you clip too much or too often. Also, don't buy into the hype that cutting split ends will make your hair grow faster and thicker, this is only a myth. Clipping the ends doesn't magically make thicker hair sprout out your scalp faster.
Therefore, don't go running to the salon every 4-8 weeks to get your ends trimmed; thinking this one step is all that's need to look like Repunzel. The truth is, a little overall TLC will help to keep your ends healthy as well as strong, AND in turn grow your hair longer. It is your regular hair routine that will allow you to see much more overall growth in your strands. So then, here is the real truth on How to Get Rid of Split Ends Using 8 Proven Methods!
Hair Ends – 8 Proven Ways to Fix the Split
Here are a few things to do in order to minimize split ends:
Wear protective styles: Protective styles are hairstyles that hide or protect the last few inches of your hair. During extreme weather like harsh cold or scorching heat, it's good to keep your hair protected. Wearing your hair in buns, braids or two strand twists will keep split ends at bay. Keeping them covered up with a hat or scarf made with gentle material such as satin or silk will also protect them from harsh elements.
Minimize heat usage: When using heat, most people turn the dial up higher than needed in order to achieve their desired look. On top of high heat, they go over the hair more than needed to straighten it. Turn down the dial and pass over the hair once, check…then again, if absolutely necessary. Also, when blow drying the hair or using a diffuser, don't use the highest setting or dry the hair completely especially if wearing hair naturally. Leaving the hair a little damp will seal in or aid in moisture.
Always use a heat protector: Heat protectors will serve as a barrier between your hair and the appliance. Use one each and every time you apply heat to your hair. Moreover, after using heat styling tools i.e. straightening irons or blow dryers; split ends seem to be considerably more noticeable. You can hide the appearance of split ends by applying a heavy hair cream either after using such hair tools. Using the cream on your ends will help to lock in moisture; decreasing the look of dry or raggedy strands.
Split Hair – What About When Using Hair Tools?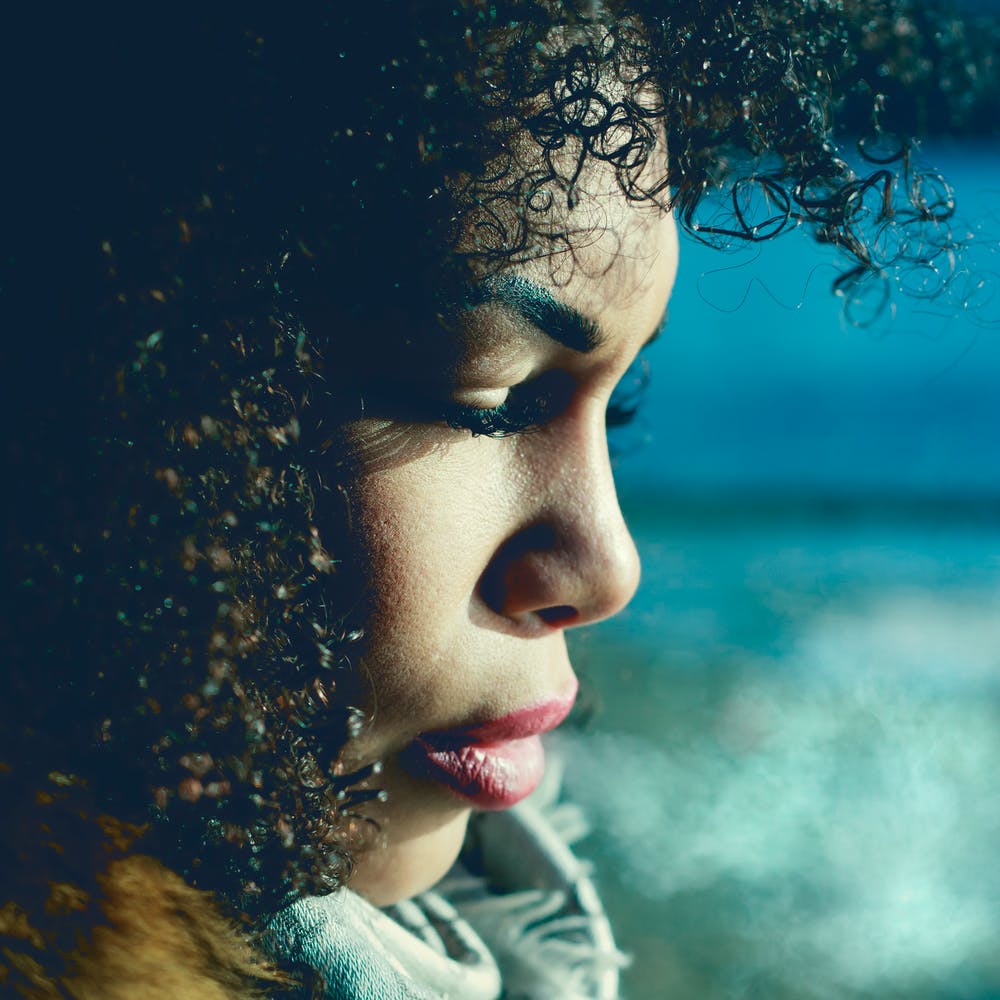 Should you be worried about causing splits even when styling your hair into cute styles? Girl yes! Here's why:
Hair Brushes: Brushes can tug, pull and rip the hair causing excessive splitting. If you can avoid "rough" brushes, do it. Otherwise use 100% boar bristle brushes to smooth hair and Detangler brushes to gently remove tangles. Detangling brushes are great, especially for naturally wavy, curly, kinky hair because they have been designed specifically for gently removing any kinks or tangles in the hair.
Nonetheless, when hair brush shopping, also look for those brushes made of high quality material. Don't play with your hair. Invest well in your hair tools and the results will speak for themselves!
Use Wide-Tooth Combs: Using a wide-tooth comb will make de-tangling the hair easier, thus cutting down on pulling and any tugging of the hair. You also want to make sure that the comb is of high quality material. Combs that have a seam down each tooth, can cause snagging. So then, check the seams of your comb before using it because you want it to be seamless.
Split End Treatment -Get Your Hair Stronger to Prevent Splits
Now for our last three methods that are proven to help split ends hair. These are all about prevention and fixing damage.
Strengthening the hair: Protein is the main component to strengthening the hair. As a result, it is strongly recommended to replenish weekly (or every other week). Accomplish this by using a good protein based deep conditioner that will help keep the hair strong. Moreover, stronger hair has a more difficult time splitting and breaking.
Nevertheless, remember too much of a good thing can be bad. Be careful not to overuse products that contain protein, by applying them too often. Follow the directions given with such products. Yes, we understand you REALLY want to grow your hair; but overdoing things won't speed things up for you. Actually, this can lead to protein overload and cause excessive dryness.
Hydrating the hair regularly: Apply a good moisturizer to the ends of your hair. Dryness is a lead culprit in what causes breakage and split ends. Therefore, keeping strands nicely hydrated will aid in flexibility in the strands. You may also want to put a humidifier in your room, office and home to help keep the hair hydrated during the dry winter months.
Using the Baggying Method: This is when you put the hair in a ponytail, hydrate the entire ponytail with a moisturizer and then wrap it in saran wrap. If you don't have saran wrap just utilize some other kind of plastic like a shower cap; OR purchase a deep conditioning heat cap. Placing the hair in a plastic cap or Saran Wrap helps to "trap" in heat in order to allow the product to penetrate the hair follicles on a deeper level.
This simple technique will help give your softer and healthier strands. Plus, it can be very effective on all textures of hair! Furthermore, if you are doing the plastic "baggy" ponytail method; most people will then apply a "phony pony", or wrap the ponytail, or entire head in a scarf or hat to hide the plastic. This will give the moisturizer extra time to really work its magic.
Split Ends Treatment -Fix Split Ends Hair with a Superfood
DIP BABY DIP! Yes, this is all you have to do to help your split ends situation improve tremendously. Just dip your hair in avocado.
This may sound weird but avocado is good for repairing split ends. Mash up the avocado really well and add some milk or water if you need to thin it out some. Press it into the ends of your hair and let it sit for a few minutes (more time if you can manage it); then shampoo as normal. The good fats in avocados are great for hydrating your hair and keeping it strong and healthy!
Avocado is one of those things that people don't always think of when it comes to helping to minimize split ends. However, it is a great ingredient to add to your hair arsenal and hair conditioning routine. Always remember that the less your hair splits, the healthier it will be and the longer it can grow.
Another natural hair product that is recommended is hair butters. These amazing products are usually made with moisturizing butters, natural carrier oils and herbs that nourish the scalp. They also combat hair loss and stimulate the follicles for longer, stronger, healthier hair.
Split Ends and Knots in Hair -How Does This Apply to Permed Hair?
While many of us have transitioned into natural hair (strands that are free from chemicals or hair color). There are still plenty of girls and women who utilize perms and texturizers when styling their manes.
There are many things to keep in mind when your hair has been permed; such as only apply touch ups to new growth. Moreover, do not overlap the perm on to the already permed hair; and it is very wise to keep heat to a minimum. On top of all those things it's also important not to neglect regular trims!
Permed hair may make hairstyling easier in some ways; however, this does not mean you are immune to getting knots or split ends. Furthermore, some women report that when they had permed hair they experienced way more knots than they do with natural hair. Therefore, there is a real need to keep strands safe from breakage; even if one has a perm.
Split Ends Black Hair – Patch It Up and Keep It Healthy
Have you ever felt like growing your hair seems like you're trying to climb up the wrong side of an escalator? You take steps to get to the top, but you keep being brought back down. Hair growth can be a challenge because such things as damage and split ends can cause you to actually lose length. Therefore, is there any way out of this irritating hair cycle? We are happy to tell you the answer is yes! Let's reveal how to fix split ends without becoming Edward Scissorhands.
Split ends are annoying because they can occur so easily due to us just trying to achieve super fun hairstyles. If you commonly use heat styling tools or chemicals (perms, bleach, color) you can cause the development of split ends. This is because such processes can damage your hair's protective outer layer.
The obvious cure to split ends is just to simply cut them off. However, the thought of constantly cutting or trimming off strands does not sit well with many women. In many ways it almost seems counterproductive.
So then, if not by scissors how can you possibly mend split ends? One word: conditioner. However, don't just use any old conditioner, look for one that contains protein or biotin. Such a conditioner will seep into the hair shaft and repair any splits.
Nevertheless, keep in mind this fix is only temporary, the results only last till your next wash day. This is because protein only patches and fills in any gaps. Therefore, you will need to regularly condition with protein to gain the most benefits.
Best Way to Get Rid of Split Ends – Patch It Up and Keep It Healthy (Continued)
Yes, hair conditioning is major when it comes to improving split ends. Treatment sprays, leave-in conditioners and glossing serums can all make the appearance of any split end hairs look less noticeable. However, many girls and women do not know where to even START when it comes to finding great hair conditioners for their split ends.
Well, the most important thing is looking for one that contains all the right ingredients to specifically target dead ends; in order to seal up splits and prevent further breakage. Here are three awesome products to try:
*Just click on the images to learn more and purchase! Do know we will receive a small percentage if you do 🙂
Stop Split Ends -How Does This Apply to Permed Hair? (Continued)
In order to keep permed hair healthy, have your hair trimmed on a regular basis. Many black hair professionals suggest getting a hair trim whenever you have a perm applied. So when it comes time to make your hair appointment to get your relaxer; tell your stylist that you would like trim too when you come in for your hair session.
If you are afraid of losing too much hair during a trim; ask your hair stylist to "dust" trim your hair instead. Dusting allows for less hair to be cut, while still ridding strands of harmful split ends hair.
Nevertheless, if your ends are truly splitting, and bad; it is always better to just get a full on hair trim. This is because the split can travel along the hair shaft causing damage to the hair the further it goes up.  Therefore, don't hang on to hair that has been damaged for the sake of its length. Your hair NEVER stops growing, and you can always get the length back.
If your hair has been damaged by a bad perm or general abuse, trim it back and let the healthy hair grow out to make up for it.  Keeping the damaged hair around can actually begin to damage the healthy hair. Perm or no perms don't forget to get those trims ladies!
Split End Remover -More Practical Split Ends Hair Tips to Know!
When it comes hair, split ends are the enemy of hair growth. Many women will believe with all of their heart that their hair is simply not growing. Hair grows continuously but breakage and damage can make it appear as if all growth has stopped right in its tracks.
The number one cause of split ends is due to heat from straightening and curling irons. Protect hair from heat damage by applying a leave-in conditioner or hair protectant product to your tresses prior to applying any heat. These products will coat the hair to shield it from breaks; forming a barrier between your hair and the heat source.
Think of hair protectant and leave-in conditioners has little army shields for your hair. As you use heat, these shields stand firm in the battle to keep your strands safe. Nevertheless, keep in mind that the ends of strands are the weakest and always need to be handled with extra care. So regardless if you are using a protectant; use good technique when handling heat tools so that you do not "burn" or rip out hair.
Dead Ends Hair -More Practical Split Ends Hair Tips to Know! (Continued)
Your doesn't need to be dry in order to start working on fixing split hair damage. Actually, the best time to do this is on wash day. You are already ridding your strands of nasty dirt, debris and buildup… so why not split ends?
To prevent split ends try using strengthening shampoo and conditioners concentrating the products on the ends in order to help strengthen the hair shaft. Shop for hair products that say they "mend" or "bind" strands. Mending shampoo will add strength to your tresses while the conditioner will bind split ends thus reducing the appearance of split ends.
Rinse Tip: After shampooing and conditioning your tresses, rinse your locks with cold water to seal the hair's outer layer. Doing so will also help increase the strength of your hair.
Split End Mender -A Quick Fix When You Need It Most!
Let's say you have an event to go to or you have noticed that your split ends are clearly noticeable. What can you do to make this hair issue seem to vanish in mere seconds? Applying hair oil to your strands can smooth out any breaks creating an even looking finish to your tresses.
Hair oils such as coconut, carrot and argan oil are excellent oils to use in order to combat breakage. Work in the oil with a focus on mid-length and the ends which are the areas split ends occur the most. Using oil in this way will provide immediate as well as long lasting benefits.
We all know split ends are the mortal enemy of our hair. They occur when the protective outer layer of the hair cuticle has been worn away, most likely due to using too much heat or chemical processes on the hair. The best way to deal with split ends is to trim them. However, in between visits to your hair stylist there are a few things you can do to help your hair:
Split ends and and breakage can occur during wash day, or while you detangle. END THE STIGMA! After you have washed your hair, apply your conditioner and then use a wide toothed comb or detangling brush to work out any tangles. This will help avoid snaps and breakage to the hair.
Another thing you can do is to invest in a good blow dryer. You may be tempted to get that blow dryer from the clearance table but cheap blow dryers tend to overheat and will burn your ends. So spend a tad bit more.
Finally if you need to pull your hair up such as in a ponytail, only use covered elastics and avoid anything with metal parts in it. Taking a few precautions like these will help keep any split ends to a minimum.
Split Ends on 4c Hair -Will Trims Make My Hair Grow Faster?
There are a lot of hair myths out there when it comes to hair growth and the techniques that work. One that you are probably very familiar with is, "Getting your hair trimmed regularly will make your tresses grow like weeds!" Is this myth true or false?
Trimming your strands will not make your hair grow any faster; but it will prevent damage to your tresses such as split ends from spreading. Split ends work against hair growth, instead of progressing to longer lengths of hair, strands continue splitting and ripping your strands apart up the shaft until they are dealt with properly. The only way to remove split ends is to cut them off.
Trims are important with 4c hair and really all hair textures. The difference is that with 4c hair, the hair tends to get tangled up on itself. Meaning it knots up badly, won't get straight to your liking or move with ease. You can help 4c hair (and other hair textures) avoid splitting by drinking plenty of water and being gentle when washing, brushing, styling or detangling. Also, avoid towel drying hair since the fibers may be too rough (use a teeshirt or microfiber towel if you must); and always protect hair at night with a satin or silk hair scarf. Lastly, DO NOT NEGLECT DEEP CONDITIONING TREATMENTS! These treatments are a real lifeline for healthy hair; so be sure to strengthen and nourish your hair with a treatment every 1 to 2 weeks.
So then, how often should you trim your ends? This really depends on the health of your hair and your maintenance routine. Many women do not require trims very often because of the care they take with their hair. Nevertheless, in times past, the rule of thumb was to get a trim about every two months or 6-8 weeks. However, this is no longer the case. In our final section we will discuss the correct timeframe.
Healthy Hair Ends -An Honest Time Frame
Am I getting enough trims? If you have made the resolution or goal to grow longer tresses during this year; then this is definitely a question you will want to give some attention to and very soon. Nevertheless, the thought of taking a pair of scissors to strands can seem like to many women to be a practice full of contradiction. It is easy to begin to think, "So I grow hair and then I am supposed to cut it every few weeks?" Oh the madness!
Over the years it has become abundantly clear that is no longer necessary to get strands cut as often as previously believed. Moreover, to help ease the mind do know that a trim is completely different from a haircut. With trims the only hair that is getting or should be cut is what actually needs to be cut. The whole thrust of trimming is just to cut a little bit at a time.
So then, what exactly does a proper trim achieve? Trims enable hair to stay healthy due to the removal of split ends and other damage. If left unchecked split ends can travel further and further up the hair shaft weakening it. Long, weak looking hair will not bring the boys to the yard and will not look so good to the girls either.
Therefore, if you are growing out your hair then at the outset of your journey get a trim and then every couple months due a maintenance trim to keep growth going in the right direction. We asked several of our Emmy winning black hairstylist friends about trims and hair growth. It was unaminous.
For growing hair "out" or longer, they suggest getting between a quarter to half an inch trimmed off your hair every 12 weeks. This works out to every three months. Stylists make their money based on how often someone comes in; so if they say three months, then getting 4 trims a year is really all you need.
Nevertheless, we hope you have loved our Split Ends Hair Guide! Always remember you are not alone, most of us would like for our hair to grow as fast as possible. This is especially true if we decided to get a short haircut and immediately regretted the decision as soon as we did it.
However, healthy hair does include some trimming. Trimming the hair keeps it healthy and eliminates split ends that are caused by damage. Split ends can prevent hair growth, so keeping the ends trimmed and well conditioned will actually promote hair growth.
**Want Even More Fashion, Beauty, Lifestyle, Health as well as Celebrity Style Sighting News, Insights as well as Trends? Download Our New Shiny App! Click HERE**
Thoughts on Split Ends Hair Guide -To Beat the Splits, Here's the Fix? Well let's connect then! Join the discussion and talk all things fashion as well as celebrity style sighting related with us by dropping a comment like its hot down low. Or also hit us up on our Facebook, Instagram (1966mag), Tumblr, Pinterest or tweet us @1966magazine.