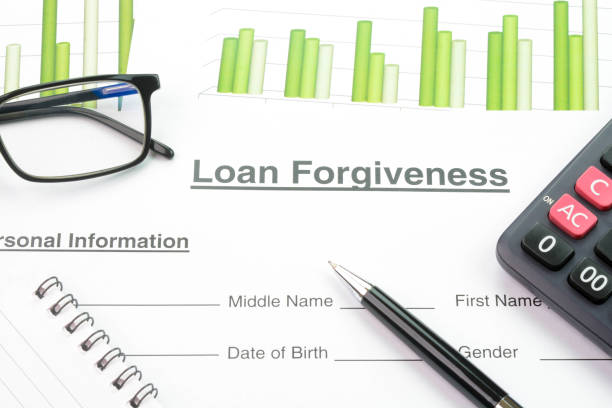 In August, Vice President Biden presented a plan to cancel up to $20,000 in federal student loan debt for millions of students, but there's a limit on student loan debt relief. First, the loan must be federally owned; college debts aren't covered.
Second, debt relief is unusual for high-income people, so forgiveness of up to $10,000 in federal student loan debt is available to people with earnings below $125,000 for individuals and $250,000 for married couples or heads of households. To get up to $20,000 in debt forgiveness, a borrower must have obtained a Pell grant.
Depending on family size, income, and the cost of attendance, millions of low-income students get Pell grants each year. This category of borrowers is more likely to default on their loans. So, borrowers, here's what you should know about the new debt forgiveness program.
How much debt is getting canceled?
Biden stated last month that most federal student loan holders would be eligible for forgiveness: up to $10,000 if they didn't get a Pell Grant and up to $20,000 if they did.
Do I have to do anything to get forgiveness?
The Education Department will introduce an application in October where debtors may seek loan forgiveness.  The government claimed it already has earnings information for 8 million borrowers since they're participating in income-driven repayment schemes.  This group may get automatic cancellations.
Who is eligible?
The assistance is restricted to debtors earning less than $125,000 per year or married couples or heads of households making less than $250,000. Check your tax returns to be sure you earned less in 2020 or 2021 (either will work). The U.S. Department of Education will evaluate AGI, not total compensation. Line 11 on Form 1040 shows your AGI for 2020 and 2021.
I'm a current student. Am I eligible for forgiveness?
Current students may apply. Borrowers who filed the FAFSA as an independent will be eligible depending on family income. Students under 24 who are dependents will be eligible depending on parental income in 2020 or 2021.
RELATED: The Hold is Ending Soon! How to Get Your Student Loans Under Control Now
I have student debt from graduate school. Am I eligible for forgiveness?
Yes, if your income meets the eligibility threshold.
I'm a parent and took out a Parent PLUS loan. Am I eligible?
Depending on your salary, a parent with several federal Parent PLUS loans may only have $20,000 forgiven. A parent might get up to $20,000 in debt relief if they obtained a Pell award. If just the kid won a Pell award, the parent might get $10,000.
Am I eligible for forgiveness if my loans are in default?
Defaulted federal student debts may be forgiven. After the cancellation, payments will restart in January 2023 as part of the Department of Education's "Fresh Start" policy for debtors with a lingering defaulted student loan amount.
What year is the income threshold based on?
Adjusted gross income for 2020 or 2021 determines eligibility. AGI might be lower than total pay since it includes