Fashion
Sustainable Hair Products-Meet the Hair Bars Making Wash Day and Maintenance Easy!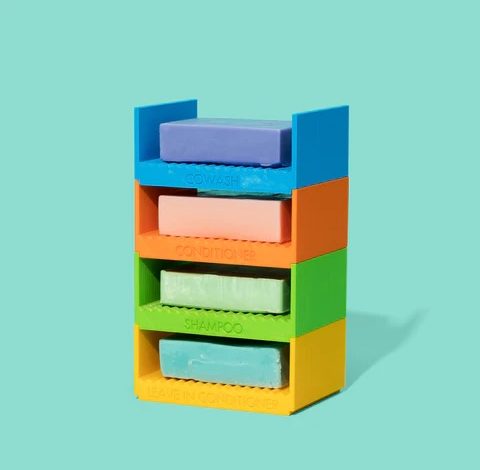 Got Hair Bars? Yes, sustainable hair products are hitting their next level of evolution. Forget bottles, forget jars and give into the fabulous realm of solid bar haircare!
This lineup of hair products are exactly what you are probably thinking. Nevertheless, we will go ahead and fill in the gaps for you. Think of a bar of soap; just formulated for your hair.
These bars come in formulations that you use on a daily, weekly as well as monthly basis. You can purchase hair bars in order to replace your current:
shampoo
conditioner
leave-in conditioner
co-wash product
Pretty cool right? Well, there are some other wonderful benefits to giving these sustainable healthy hair products a try. A few being:
Fragrance Free
Vegan/ Cruelty Free
Plastic Free.
Palm Oil Free.
1% of Sales Donated to One Tree Planted
Soap Free.
Packaging Recyclable.
GMO Free.
No Parabens
No Phthalates
Such hair innovation allows you to toss out all of those plastic bottles that most brands offer you. Now you can help do your part to make the environment a better, cleaner and safer place; all while giving your tresses exactly what they need to be strong and radiant! Nevertheless, that just leaves one question. What brand can you buy these awesome bars from?
The answer is simple: As I Am! The As I Am brand is a major player in haircare and is known for their awesome products natural, curly girls.
Sustainable Hair Products-Meet the Hair Bars Making Wash Day and Maintenance Easy!
You know curl-favorite As I Am for nourishing hair conditioners, sprays and leave-in bottles but did you know they also make ingredient-rich hair bars? A perfect product to gift (or keep for yourself); to be used for all of your on-the-go 2023 plans!
As I Am's The Hemp Seed Oil Bar Collection includes a shampoo, conditioner, co-wash, and leave-in conditioner and each bar comes in a reusable, 100% biodegradable tray.
These vegan bars are infused with calendula, ceramides and betaine but the hero ingredient is Hemp. Hemp is rich in Omega Oils 3, 6 and 9 which moisturize and cleanse the hair. With usage you'll see an:
11% increase in moisture and hair strength

22% improvement in ease of combing

33% increase in detangling
Hemp is also one of the few crops capable of reducing carbon emissions through rapid carbon dioxide uptake; for every ton of Hemp produced, 1.63 tons of carbon is removed from the air. As I Am has a goal of achieving net-zero emission by 2030 (as of January 2021, they have already offset 320 metric tons of CO2).
Plus, doing right for earth is also affordable. Each As I Am hair bar is only $6.99! Literally, stock up on the whole collection for less than $30. Therefore, happy shopping!

**Want Even More Beauty, Lifestyle, Hair, Fashion as well as Celebrity Style Sighting News, Insights as well as Trends? Well Honey do we have something special for you! Download Our New Shiny App! Click HERE**
Thoughts on Sustainable Hair Products-Meet the Hair Bars Making Wash Day and Maintenance Easy!!!? Well let's connect then! We're always around and love to hear from you. Therefore, join the discussion and talk all things 1966 Magazine; fashion as well as celebrity style sighting related with us by dropping a comment like its hot down low. Or also hit us up on our Facebook, Instagram (1966mag); Tumblr, Pinterest or tweet us @1966magazine.