Fashion
Team One's 4th Annual Legacy Lab Foundation Scholarship!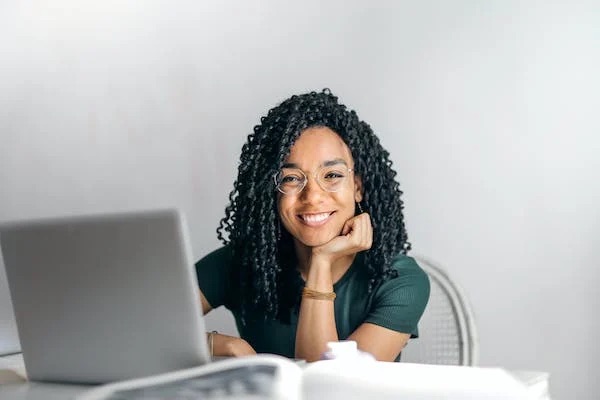 Black scholarships are helping to drive young black movers and shakers to higher levels of excellence; year after year! Nevertheless, in our community we are finding that many students may not be aware of various opportunities; that they might be eligible to apply for during their schooling. Therefore, if this sounds like you or someone you know, please apply for or spread the word about the 4th Annual Legacy Lab Foundation Scholarship!
Black Scholarships: Team One's Legacy Lab Foundation Scholarship
Team One's award-winning think tank and strategic consultancy; announces the call for submissions for its annual scholarship. Now in its fourth year, the scholarship will go to a student who represents the next generation of legacy makers. With growing interest in the scholarship; this year's recipient will receive $15,000 to put toward school-related expenses! This is an increase over the previous, yet generous year's $10,000.
More importantly, the scholarship will continue to honor Black and African American students. Thus, helping them achieve their long-term ambitions as future leaders and entrepreneurs. Nonetheless, the scholarship recipient will go to a student having an ambition to revolutionize an industry, change social norms, and also bring lasting change to their communities and beyond.
The 4th Annual Legacy Lab Foundation Scholarship – The 4-1-1 Behind the Black Scholarships Movement 
Launched in 2012, The Legacy Lab explores the dynamics of long-term brand building in a short-term world. Furthermore, the think tank includes The Legacy Lab Consultancy and the Legacy Lab Foundation.
The Consultancy is designed to help premium brands build legacies to endure with everlasting value. The Foundation is a nonprofit created to invest in leaders and organizations aiming to make a noteworthy difference in the world.
Mark Miller, Chief Strategy Officer at Team One and Founder of The Legacy Lab, said, "When we started to study those businesses making a long-term difference in a short-term world; we took our cues from established leaders and brands. Now, 10 years later, we're living in a time where today's youth—sometimes more than their elders—have made it their mission to create businesses that make an enduring and positive contribution to society." Miller added, "This scholarship program is meant to celebrate the next-generation of leaders; who see business as a force for making lasting change."
The 4th Annual Legacy Lab Foundation Scholarship – The 4-1-1 Behind the Movement (Continued)
Last year, Team One and The Legacy Lab Foundation awarded Kimiloluwa Fafowora. She's a student at Stanford Graduate School of Business and founder of Gander; an eCommerce software tool that's humanizing ecommerce by diversifying influencers used to market their products.
Moreover, the scholarship also recognized five additional recipients with the Rising Star Award. The Legacy Lab named: Chanice McClover-Lee, Keia Jones, Karyn Onyeneho, Stevens Leconte, Justin E. Bell, and Touré Owen as The Rising Stars of 2021.
"Socially conscious innovation is often not celebrated to the extent that it should be; however The Legacy Lab is playing a critical role in changing that. Their scholarship meaningfully alleviated the financial burden of pursuing entrepreneurship," said last year's recipient Fafowora. "In a world where most people are only focused on growth or profit; their support empowered me to think more holistically about my company's long term impact. I'm so glad that I applied, and would encourage any students who hope to be a mover and shaker to submit as well. "
Team One and The Giving Back Fund- Paving the Way With African American Scholarships
This Scholarship is powered by The Giving Back Fund, an LA-based nonprofit. Mary Mosteller, Director of Philanthropic Partnerships at the Giving Back Fund, said, "The premise of this program is driven to help the most ingenious and passionate students–those with a clear vision to succeed. They inspire our team beyond compare; while revealing to us a glimpse of our own ikigai, or reason for being. This scholarship program is one of the most unique, engaging; and fun projects we are honored to facilitate."
Additionally, the scholarship funds are intended as an investment in ongoing education. These funds  help the chosen student achieve a personal ambition; and also subsidize school-related expenses. An ideal applicant would be an undergraduate or graduate level student attending college within the United States. A student studying with the intent of creating positive, enduring change. The application also asks students to submit a video response to the following questions:
What is your dream for a better world and what CONTRIBUTION will you make toward achieving that dream?
Academically, what are you studying? Why have you chosen this path of study? What do you LOVE about it?
What makes you exceptional in your chosen field of study? What is it about you that makes you GOOD at it?
How will you apply your studies after graduation? Or how are you already applying your studies? How will your ideas CREATE VALUE (e.g., earn money) and yield a solution, such as a business idea, that is built to last?
Why are your intended contributions—your creative, social and/or commercial contributions post-graduation—something the world needs more of? How will your idea(s) IMPACT PEOPLE'S LIVES for the better and for the long-term?
Questions About the Black Scholarships Mentioned in This Feature?
More information on The Legacy Lab Foundation Scholarship and application requirements can be found at: https://www.givingback.org/legacy-lab-scholarship/.
The deadline for submission is 9am PT on Monday October 24, 2022. Moreover, the chosen scholar will be identified in December of this year.
**Want Even More Lifestyle, Fashion as well as Celebrity Style Sighting News, Insights as well as Trends? Download Our New Shiny App! Click HERE**
Thoughts on Black Scholarships: Team One's 4th Annual Legacy Lab Foundation Scholarship!l? Well let's connect then! Join the discussion and talk all things fashion as well as celebrity style sighting related with us by dropping a comment like its hot down low. Or also hit us up on our Facebook, Instagram (1966mag), Tumblr, Pinterest or tweet us @1966magazine.