Politics
Texas Lawyer Ghosted From Social Media After Calling Black Men 'Bullet Bags'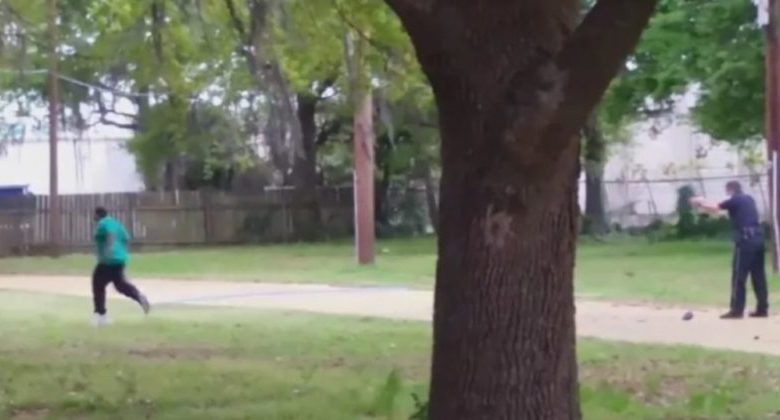 Janay L. Jackson is apparently an attorney based in Dallas, Texas. Recently a woman posted a tweet in which she referred to Black men as "bullet bags" on her account under the name Hoochie Mane and the hashtag @LetsTalkLegal_. Now it seems the social media accounts — Twitter and Instagram — have been taken down for Hoochie Mane @LetsTalkLegal_. She's been ghosted on social media. By ghosted, we mean she's all but disappeared.
"Bullet bag" is a slur on social media targeting Black men. In one usage it is an offensive term that mocks police brutality and attempts to diminish its impact, according to Urban Dictionary. The example sentence given is, "Yea bro don't worry it was a bulletbag anyway".
Another meaning, also derogatory, is that a Black man who is a "bullet bag" is irresponsible. An Urban Dictionary definition describes a bullet bag as "A black male. Usually void of taking accountability of their actions and believes he should be catered to solely for being a Black male."
It's not certain how @LetsTalkLegal meant to use the term but it made her social media presence disappear. A Twitter user called on the Texas Bar Association to take action. That's the administrative agency of the Texas judicial branch that, among other things, manages grievances against lawyers in the state.
Time Line Terrorist @_paradiseparis4 tweeted, "Call The Texas Bar Association and File a Grievance on Janay L. Jackson, J.D. out of Dallas, TX. 800-932-1900. This is unacceptable." Time Line Terrorist also included what looks like a screen shot of a tweet by @LetsTalkLegal which reads: "the bullet bags are mad, y'all." The post appeared to be in response to a tweet by Politically Co$tretch @StretchnoStress, a Black male, that read, "Bitches be miserable on here."
Big E Nickston @Comedian_NickM noted that people should be wary of what they post on social media. Big E Nickston tweeted, "Freedom of speech doesn't mean free of consequence."
There was a lot of speculation about where Jackson is employed. Shiesty Bands @OnlyBxnds tweeted, "She works at the D.A.'s office She getting niggas life off of Moving violations".
Listen to GHOGH with Jamarlin Martin | Episode 74: Jamarlin Martin Jamarlin returns for a new season of the GHOGH podcast to discuss Bitcoin, bubbles, and Biden. He talks about the risk factors for Bitcoin as an investment asset including origin risk, speculative market structure, regulatory, and environment. Are broader financial markets in a massive speculative bubble?