Cannabis
The 2021 favorite vaporizers at Alchimia- Alchimia Grow Shop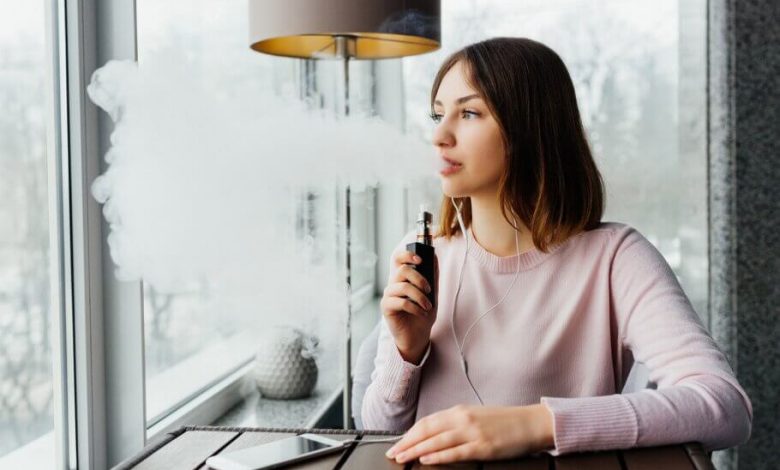 During the past year 2021 – and so far in 2022 – we have considerably expanded our range of vaporizers of all kinds, from devices designed to vaporize dry flowers to resin and concentrate vaporizers. Inexorably, vaporization is steadily gaining ground over combustion year upon year, and manufacturers are offering us better devices every season, with higher quality manufacturing materials as well as new features.
We have asked our vaporizer-using friends, many of them Alchimia workers, to tell us what, in their opinion, are the best devices they have seen in recent months, taking into account both vapour quality and durability, as well as ease of use and the functions of the vaporizer itself. Here we present the results!
Portable Herb Vaporizers
Smono 5 by Reinhart, portability and quality at the best price
If the Reinhart Smono vaporizers stand out for something, it is for their good balance of quality and price. In this case, we are talking about the Smono 5 vaporizer, which offers more faithful and rich flavours thanks to its patented convection heating system, in addition to enjoying the advantages offered by high-end devices, such as a colour screen, precise temperature control (160ºC – 240ºC), quick and easy cleaning, a ceramic filling chamber or its interchangeable batteries – a huge advantage in portable devices. If what you want is an easily transportable, reliable vaporizer at a more than reasonable price, the Smono 5 should be on your list!
Mighty + by Storz & Bickel, the upgrade of an excellent vaporizer
Within our category of portable herb vaporizers, we must start by highlighting the new version of the popular Mighty, the Mighty + by Storz & Bickel. Although it is not a major remodelling of the device, there have been some important changes, such as the new ceramic filling bowl, more resistant and easier to clean than the previous one, and providing a better flavour too. Small fins have also been added to its base to make the vaporizer much more stable when left on a table or flat surface, and it has a new electronic circuit that allows the device to heat up and charge the battery much faster.
Vapium Lite, maximum portability with everything you need
One of the surprises of the season, because its small size and low weight make this vaporizer the best travel companion, meaning you can take it anywhere without any hassle. However, despite its small size, the Vapium Lite vaporizer has top-level features, such as the temperature control with 8 presets, a ceramic bowl, or the fact that it includes an adapter with a 14/18mm joint to allow you to connect it to bongs or pipes. bubblers, making it really versatile. Another option to consider if you are looking for a vaporizer of this type is the AirVape XS GO, a model with quite similar characteristics that has also given good results.
Resin Vaporizers
Puffco Peak Pro, a new version of the Puffco Peak with many improvements
In effect, the new Puffco Peak Pro is an almost total update of the old model. With a new exterior design, a better user experience in the smartphone application, and absolute control over the vaporization temperature, it is presented as one of the best alternatives to vape resin extracts or concentrates, wherever you are. In addition, this new version includes a new carb cap and a 40% larger filling bowl than the previous one, which improves the vaping experience considerably. A great update job on an already excellent vaporizer!
E-Rig Pulsar RöK, versatility and quality in a single vaporizer
Without a doubt, one of the functions that users of vaporizer devices value the most is the possibility of being able to vaporize both dry herbs and extracts or concentrates, something that can be done with the E-Rig Pulsar RöK and that has captivated us. It also has a vapour cooling system and the manufacturing materials are of the best quality, although we have found a possible improvement in terms of the selection of vaporization temperature, which is restricted to three default settings (360º, 415º, and 450ºC). While this is sufficient for many users, cannabis purists often prefer to be able to set a specific temperature within a certain range themselves.
Graveda Dabton v2 E-Rig, spectacular flavour and long battery life
Designed in Germany, the E-Rig Dabton v2 from the well-known Graveda brand has surprised us with the quality of its vapour, being one of the best vaporizers in terms of preserving the terpenes of the material being vaporized. We also liked the fact that it works with two 18350 batteries of 800mAh each, which extends its duration and allows us to carry spare batteries to continue using it. Another strong point of this device is the temperature selection, which can be chosen degree by degree, thus offering total control to the user. Of course, the fact that it incorporates a bubbler in its structure allows filtering of the vapour to cool it and highlight the nuances in the flavour and aroma.
E-nail G-Pen Connect, a portable e-nail with battery
There are many users who opt for the use of e-nails connected to pipes or bubblers, although one of the main disadvantages of this system is depending on an electrical outlet to power the nail. Well, now thanks to the G-Pen Connect e-nail, we can have an electric nail without cables or plugs, which we can connect to our favourite bubbler and start dabbing instantly thanks to its 14mm male connector. It has a temperature control in 3 default settings and is powered by an 850mAh battery. A pleasant surprise for lovers of e-nails!
Puffco Plus, maximum portability with Puffco quality
Finally, we want to highlight a pen-type vaporizer for extracts that comes to us from Puffco, the highly-acclaimed Puffco Plus. Although it does not have the same features as the other vaporizers that we have seen, understandable due to its small size, it really stands out for several reasons, such as its ceramic filling chamber, its light and resistant aluminium body, and its battery of 1300mAh. It has 3 preset temperatures and is very simple to clean, although of course what really stands out about this vaporizer is its size and maximum portability.
So that's our selection of the vaporizers for herbs and resins that have most impressed us in recent months. In a few weeks, we will talk about vaporizers for e-liquids, increasingly used by the public thanks to the comfort of being able to vaporize, for example, e-liquids with CBD or the e-liquids themselves prepared from the many diluents that can be found in the market.
Happy vaping!
The articles published by Alchimiaweb, S.L. are reserved for adult clients only. We would like to remind our customers that cannabis seeds are not listed in the European Community catalogue. They are products intended for genetic conservation and collecting, in no case for cultivation. In some countries it is strictly forbidden to germinate cannabis seeds, other than those authorised by the European Union. We recommend our customers not to infringe the law in any way, we are not responsible for their use.