Fashion
The Cherry Coke X Morphe Collection -Slurp Up These Gorgeous Shades!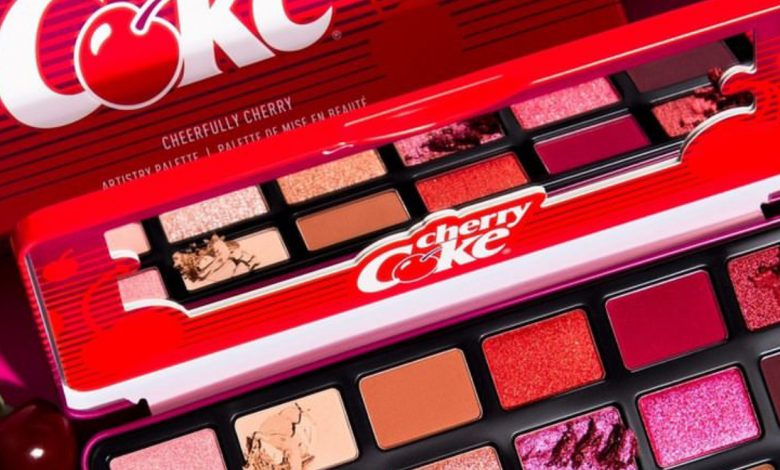 Drinks up for this new release! The Cherry Coke X Morphe Collection is finally here with rich cherry infused tones to completely transform your makeup looks! If you are a die hard fan and lover of this iconic beverage then you are going to lose it when you see what all is apart of the lineup.
There are 4 new products that are going to be up for grabs. Of course, as most of us come to expect when a new makeup collaboration drops; there will be an eyeshadow palette. However, there are some unexpected items, such as makeup tools; that are incorporated into the mix as well.
In this fun and bubblicious collection you will find a:
Artistry Palette

Lip Glaze

Lip and Cheek Duo

3-Piece Beauty Sponge Set (comes in two different iconic Cherry Coke shades)
While this food brand makeup collaboration may be on the smaller side, it's still perfect. We think it still does and excellent capturing the essence and nostalgia of Cherry Coke. Also, all the available beauty items cover the main features in makeup: decadent eyes, lush lips and the defined blushing cheeks.
The Cherry Coke X Morphe Collection -Slurp Up These Gorgeous Shades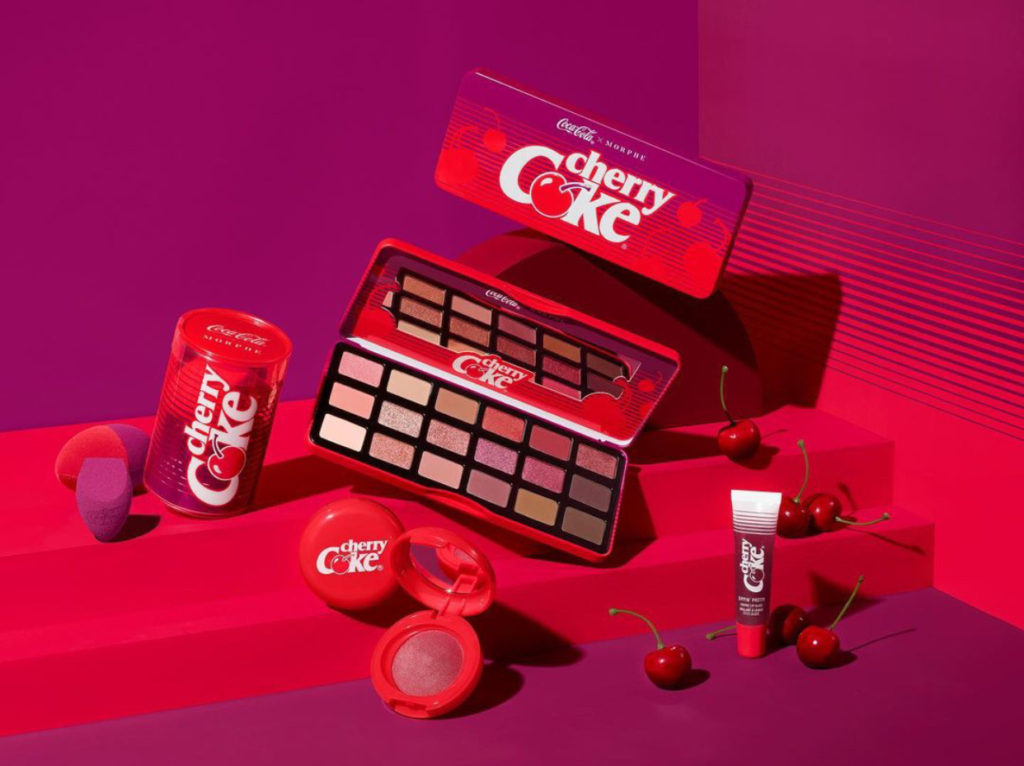 People have always known that adding cherries to anything is a great idea! Cherry Coke was first introduced at a World Fair and was released back in early 1985 in select U.S. cities; with a full roll out nationwide that summer. However, love for the Cherry Coke kicked off WAY earlier!
In the 70's Cherry Coke got mentioned in music, plus people kinda were already ordering this favorite anyway (Lol). Numerous drugstore soda fountains and diners gave customers an "unofficial" version; simply by adding cherry-flavored syrup to regular Coco-Cola. Coke literally just needed to catch up with the times. And they did.
Cherry Coke sales went through the roof  in the 80's and now people everywhere still love the stuff. MORPHE totally gets the hysteria and is now translating Coco-Cola's dynamic drink into a delightful makeup collection!
The brand took to social media to tell one and all about it's makeup with Coco Cola collaboration. MORPHE reveals,
"Something sweet is coming… can you guess what it is? [Yes] we're back at it with Coca Cola for the ultimate cherry on top! Our bubbly collection with Coca Cola is bursting with universally flattering shades and unexpected pops.

Say hello to the Cherry Coke Cheerfully Cherry Artistry Palette! From relaxing neutrals and bold berries to ready for anything reds. This refreshing palette of cheerful shades is the ultimate!

[Also] fill up your beauty routine with a bunch of must have beauty sponges in two iconic colors. The set includes: the Limited Edition Microfiber Beauty Sponge, Highlight and Contour Beauty Sponge and Mini Complexion Blending Beauty Sponge. The Coca Cola x Morphe Cherry Coke 3 Piece Beauty Sponge Set is coming soon!"
Cherry Coke -What People Are Saying About This Bubbly Makeup Collection!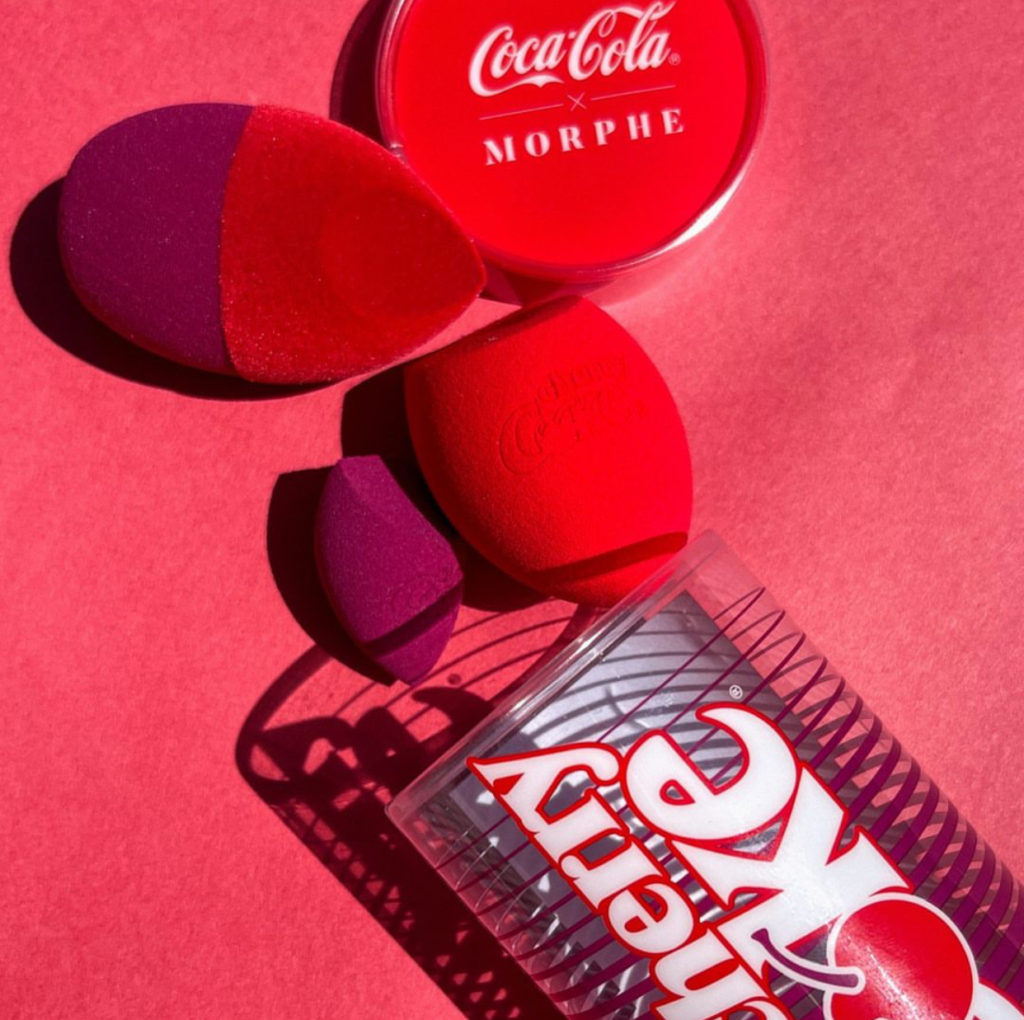 The entire collection looks really cool. However, it is the consumers who have the real say! For that reason, we scoured the Internet and various social media platforms to get a full picture of just what people think of MORPHE and Coca Cola's new makeup. Here's just a few of their Beauty thoughts:
I LOVE this collection! The 90s inspired packaging and the colors are so fun but also wearable. I want everything!
Omg you've got to be kidding me!! This is my fave soda ever!!
I'm so in love, can't wait to get this and do and unboxing and swatch this collection on tik tok.
Is it cherry coke scented??
Please tell me it smells like cherry coke.
Omg yes my favorite makeup store and favorite soda!
The palette and in general the whole collection looks so gorgeous.
This collection is ICONIC.
Why do I want this.
Okay… This is cute.
I really wish there was a brush set.
Whole collection looks beautiful. Definitely getting it!
This coke collection is everything!
But is this scented tho?!!
OMFG This is too pretty I love red shadow.
The blush is cute.
These are the eyeshadow tones I was looking for, perfect timing!
This too cute and I love Cherry Coke.
Omggggg this collection is social cute, I need it nowwww.
You know I need this with my Cocoa Cola addiction.
Beautiful, I really like it.
If those first three columns of lighter colors weren't there this would be perfect.
Can't wait to get the palette.
It's in chocolate bar packaging. I like!
Honestly, if they would have skipped those first two columns, I wouldn't be mad at this. I wouldn't buy it but it would fit the theme of a dark, cherry soda better.
Coca Cola Cherry -Full Makeup Product Price Breakdown
So far from what we can see happening online people are really feeling this beauty drop. They love the packaging, colors and item choices ranging from cute eye colors; to rich and smooth lip tones. Also, they feel the makeup tools is a great addition. All in all, this is setting up to be a very successful beauty collaboration.
Nevertheless, what about the price? Will it be very expensive or something affordable? Well, even though it is associated with a really big company, the prices for this Cherry Coke lineup are great!
There is not a single product that reaches over and above $25! In fact, the biggest ticket item, the eyeshadow Palette is retailing for only $24. Below is a breakdown of all the prices for the entire collection.
The Cherry Coke X Morphe Collection Product List
Cherry Coke Artistry Palette

$24

The Cherry Coke Lip Glaze in "Sippin' Pretty"

$10

Lip and Cheek Duo (Includes: Cherry Coke Lip Glaze in "Sippin' Pretty" and Cherry Coke Cheek Blush in "Cherry-fied")

$20

The Cherry Coke 3-Piece Beauty Sponge Set

$15
The Cherry Coke X Morphe Collection -Final Things to Know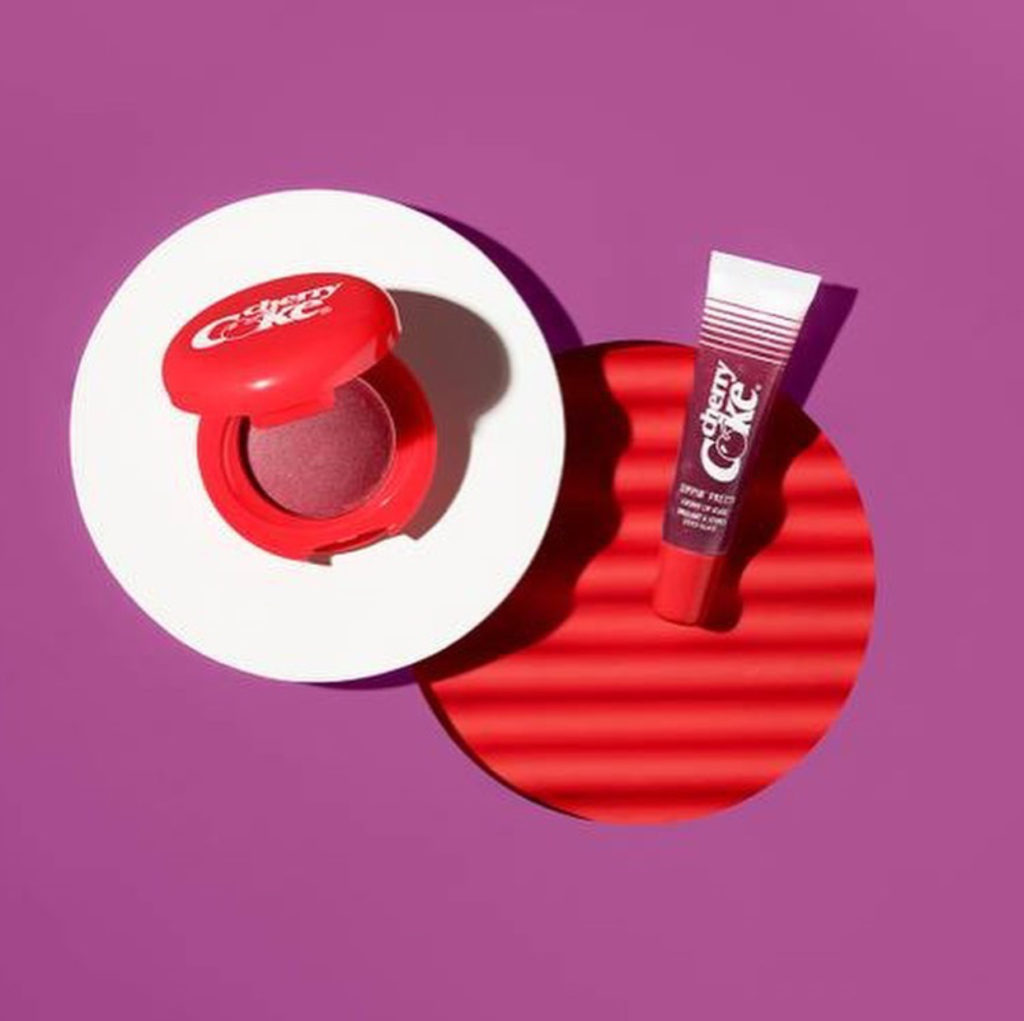 Okay people, we have come to the end. However, there are a few more details we must give you before we can let you go. Such as when this collection officially drops and also where you can go to get it once it is released.
Nevertheless, you will have absolutely NO problem getting this collection if you really want it. After doing some research, we saw that it will be available at a number of beauty and makeup retailers. Retailers like:
Sephora

Mecca Beauty

Harrods

Selfridges

Ulta

Cult Beauty 

Pretty Little Thing

Boots UK

Coca Cola Stores

Flannels Beauty

Cloud 10

ASOS

Feelunique

Brown Thomas

Arnotts Dublin
And the list goes on! Coca Cola will be offering this collection online and also in store. So if you prefer to get a look at the collection in person you will be able to do so. Same for in stores such as SEPHORA and ULTA.
Cherry Coke X Morphe Collection -Final Things to Know (Continued)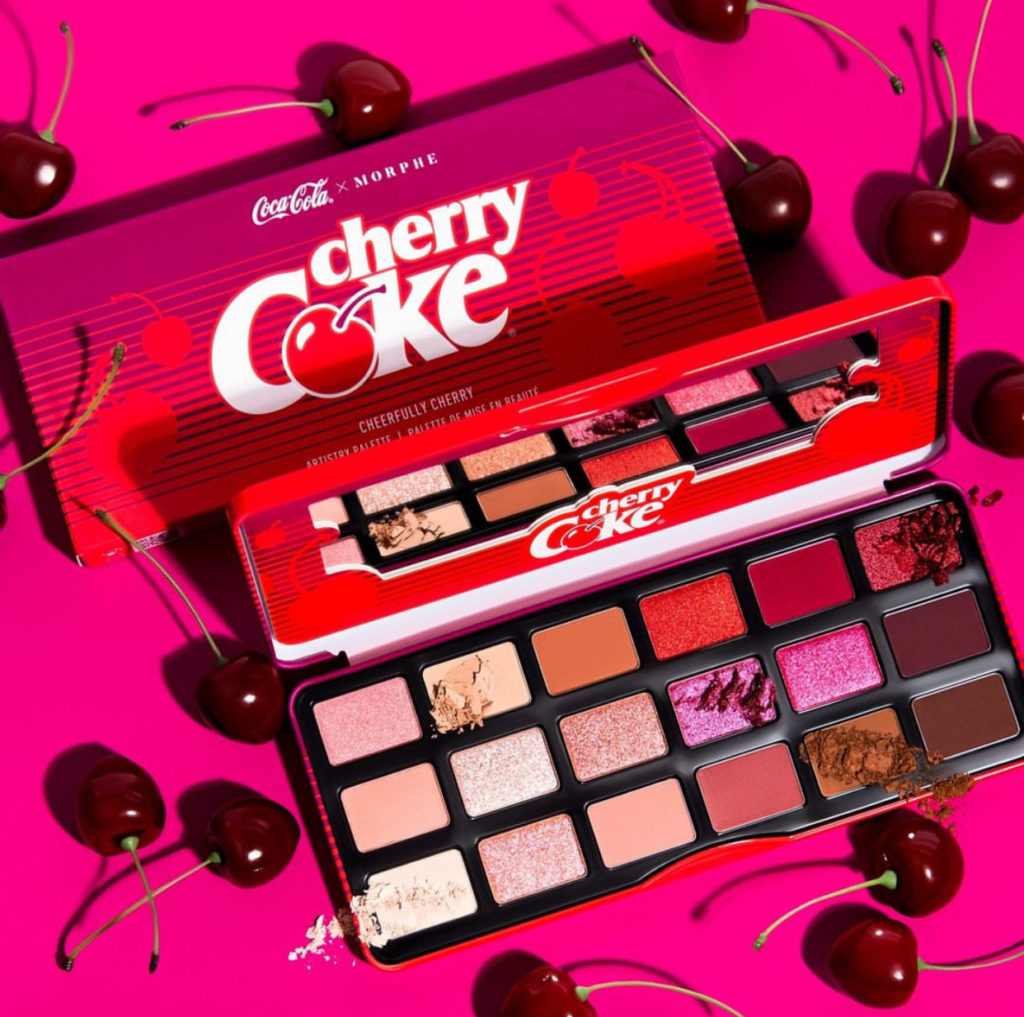 Now lastly, there are 6 different release dates. There is early access for MECCA Beauty and SEPHORA Canada on August 12. However, beginning on August 19th, that's when MORPHE and Coca Cola will be officially releasing the collection on their platforms. Be sure to head to Cokestore.com and Morphe.com on August 19.
Moreover, on August 22 all ULTA stores will have the Cherry Coke Drop; and beginning on August 26 basically every other retailer will have the collection. Only two retailers, Douglas Cosmetics (September 1) and SEPHORA Mexico (September 30) will have to wait a little longer.
Nevertheless,we hope this information helps you out and you are able to get your Cherry Coke makeup. Enjoy this Coca Cola and MORPHE collaboration and happy shopping Beauties!
**Want Even More Fashion, Beauty, Lifestyle, Health as well as Celebrity Style Sighting News, Insights as well as Trends? Download Our New Shiny App! Click HERE**
Thoughts on The Cherry Coke X Morphe Collection -Slurp Up These Gorgeous Shades? Well let's connect then! Join the discussion and also talk all things fashion as well as celebrity style sighting related with us by dropping a comment like its hot down low. Or also hit us up on our Facebook, Instagram (1966mag), Tumblr, Pinterest or tweet us @1966magazine.