Cannabis
The return of Soma Sacred Seeds- Alchimia Grow Shop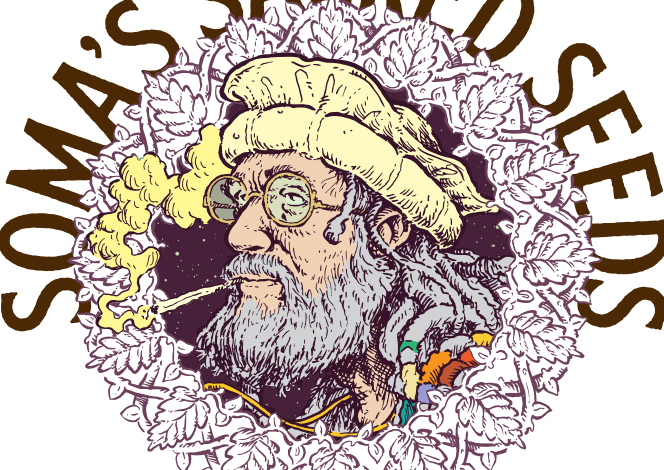 We're certain that the most veteran cannabis connoisseurs will have great memories of Soma Sacred Seeds (Soma Seeds). We need to go back all those years to when Instagram and Facebook didn't exist and all the information was passed on between small groups of growers. The biggest enthusiasts would turn to forums such as the one on the Soma Seeds website (back in 2002), where these new cannabis strains were talked about and the latest strains that were going strong in Holland were on show. Those more fortunate and adventurous would travel to Amsterdam to savour the newest and most exclusive varieties available in the Coffee Shops. To make the most of their journey, they would also purchase some packets of seeds to take home and make their fellow growers green with envy.
If we compare today with a few decades ago, things have changed a great deal. Nowadays you can find out about the latest trends almost in real time through the various national cannabis clubs. Besides, shops like Alchimia have an extensive seed catalogue that can reach almost any country in record time. After a long time on stand-by, Soma Seeds has returned to satisfy those old-school smokers as well as those who still haven't had the chance to meet these legendary strains from the past. What's more, this seed bank has lots of new and interesting crosses up its sleeve… The cannabis community is in for a treat!

Who hasn't heard of, smoked, or even grown winning strains such as Amnesia Haze, NYCD (New York City Diesel), Lavender, Buddha's Sister, or Somango? That's right, they all belong to the seed bank Soma Seeds and constitute the genetic basis of many current varieties. These hybrids also signify the starting point for the creation of the catalogues of many other seed banks.
Soma's story is both interesting and exciting at the same time. Cannabis became a ritual for him and changed his perspective of the world. His is a lifetime dedicated to the cannabis plant; a philosophy of life that he practises on a daily basis. He also includes this in his grows and breeding techniques, which are based on the Living Soil system, and always shows total respect for the environment.
The history of Soma Seeds
Soma was born in Pennsylvania in 1949. He joined the Air Force at 17 with the intention of starting a military career. Unfortunately, his dream was cut short when the medical fitness exams declared him unsuitable. A year later, he joined the mail department at the renowned firm IBM in New York, which is where he had his first point of contact with cannabis through a colleague. The amazing experience provided by fifteen rolled joints for $5 made him change his mentality and his way of looking at life. He even quit his job at IBM… and more than 40 years have gone by since then!
Soma had an active role in the countercultural movement of San Francisco in the late 60s/early 70s, when the hippie movement was in full swing. He lived in a commune and experimented with lysergic acid diethylamide (LSD). He later founded several companies, including a bakery and a vegetarian restaurant.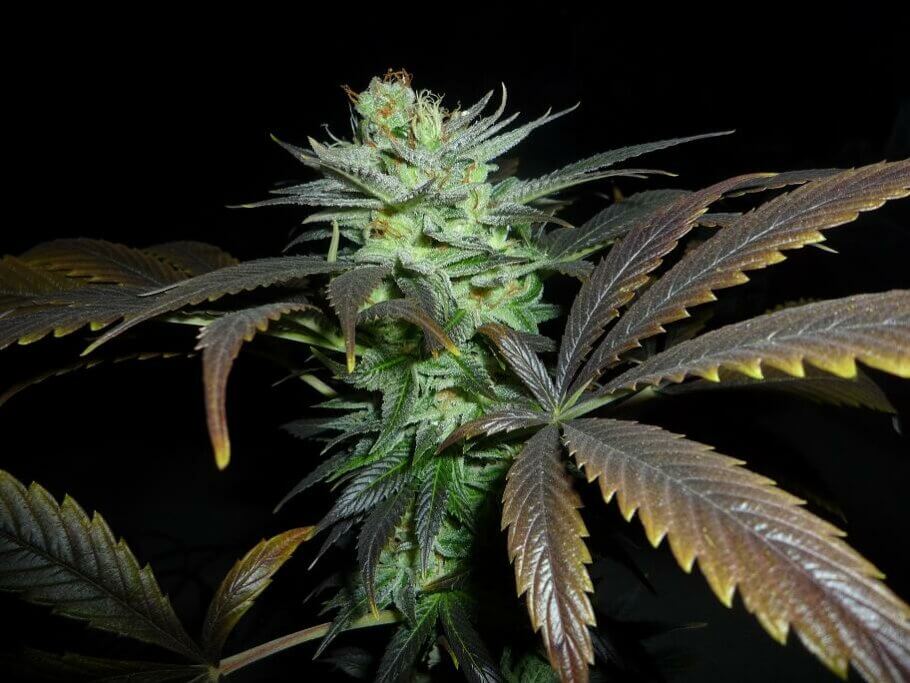 Soma, arrested for growing 200 Kg of marijuana
It was in Vermont in 1971 that he started growing cannabis organically and almost by chance. Inadvertently, the young Soma used to throw the seeds that appeared in the weed while he was rolling his joints out of his window. The next spring the seeds started sprouting in his garden and he extracted them from the soil so he could move them to a location on a nearby mountain (Putney Mountain).
Years later, in Florida, he managed to grow strains from South-East Asia, ruderalis varieties, pure Afghan strains, etc. This period signified a turning point in his life, as he realised that there was no better way to smoke weed than smoking the weed that you'd grown yourself. A few years later Soma was forced to come to terms with the difficulties of growing marijuana in the United States when he was arrested for growing 200 Kg of Afghani-Thai outdoors.
Growing cannabis indoors started to become popular in the US in the late 80s due to the legal issues surrounding the plant. Up to 1991 Soma was one of the first who experimented with grows under lamps, by which time he'd already created a fine genetic collection. As he explains himself, the Afghani-Thai that he grew during that period remains well above many current strains.
From the USA to Amsterdam
In 1994 Soma's vision led him to open another business, in this case a hemp shop called Sow Much Hemp, where he sold countless hemp-related items, such as paper, hemp fabrics, or even books. During this time he started to write in the prestigious High Times magazine under the alias of 'Amos Washington'.
The American magazine High Times has been one of most popular cannabis publications in the world for more than 40 years. The loyalty to its editorial line, as well as the quality of the information and good work of its editors and publishers team, have made it into a real classic, with tens of issues and an increasing number of readers. Today we tell you the story of this magazine, and how it became what it's today.
That same year he started his journey with the Amsterdam Cannabis Cup. He was chosen as a member of the jury and soon learnt about the freedom surrounding cannabis in the Netherlands. This key event made him rethink his life and he started to consider moving to Amsterdam, something which eventually happened a year later.
Over the next few years Soma made his way on to the scene by winning Cannabis Cups in Holland and by giving growing seminars during competitions and events. This is when his strains started to become better known, especially in the main European cannabis forums.
In 2001 the Soma Seeds website was born. A year later, its strains won a great majority of the prizes in the Cannabis Cup, which is the main reason why the website forum was created. In the meantime, Soma also actively participated in other forums such as voiceyourself.com. In 2003, when the cannabis movement was growing in leaps and bounds, the G-13/Haze crosses came to life and he began travelling all around the world.
Soma Seeds' leap to fame
Soma Seeds took the cannabis cups by storm in the late 90s, as well as in the early 2000s, with strains such as Reclining Buddha or NYCD (New York City Diesel), which was the winner in the 2001 and 2004 Cannabis Cups. This variety set a trend and is still in the limelight today thanks to its citric, mandarin terpene profile that many others have discovered decades later in strains like Tangie. Together with NYCD, the strains Amnesia Haze, Buddha's Sister, RockBud, Somango, and Lavender made their way onto the Spanish scene in the 2000s, surprising everyone with their outstanding terpene profiles, which were so different from those of the Dutch varieties that were being grown at the time.
From that moment on, countless selections were carried out, some of which still live on today. Selections that carry the 'Bilbo' name, such as Amnesia Haze, with citric aromas of lemon and incense, and with a high-flying sativa effect; or the strain Somango, which boasts a sweet and fruity scent with a clear tropical mango taste. Both of these varieties are highly appreciated in the northern part of Spain. Likewise, Buddha´s Sister and Lavender achieved great recognition in Catalonia. A renowned selection of Lavender became really popular and was nicknamed 'Varón Dandy' due to its earthy terpene profile, with a sweet hash taste and a powerful cologne aroma. Lavender is in fact Soma's favourite in terms of the smoking experience and its effects, which are perfect for relaxation and meditation…
The truth is that if you find a good phenotype of this strain you'll have a real treasure on your hands!
Soma Seeds' strains in 2022
Soma Seeds is here again, bringing back the strains that catapulted this seed bank to fame. We can once more enjoy its sativa-leaning seeds, such as New York City Diesel (NYCD) or Amnesia Haze; as well as its indica-dominant varieties, such as Somango, Lavender, Buddha's Sister, Somalicious, Kushadelic, Rockbud, So G Kush, or Sogouda.
These are the new strains in Soma Seeds' catalogue:
True OG (True OG x True OG s1)
This indica-dominant variety derives from the OG Kush family. Its complex taste combines hints of wood and flowers with a powerful earthy component and a petrol aroma. True OG by Soma Seeds delivers a crushing body high, which makes it the perfect strain for relaxing whilst enjoying the OG strength.
Lavnesia (Amnesia Haze x Lavender #1)
Cross of the authentic Amnesia Haze with Soma's favourite strain, Lavender. Lavnesia is an indica-dominant plant that, according to Soma, will definitely be the next champion. Those were his words after the first tasting! Fresh flavours with Haze aromas and a sweet, lemony background.
SoPurple (SOG Kush x Killing Fields)
Indica with a Haze flavour and a strong incense aroma combined with clear vanilla and red berry terpenes. SoPurple produces a euphoric and stimulating high. This is an ideal strain for Haze lovers looking for new terpene nuances.
5G (4G(Gelato #45 x Gorilla Glue #4 x Girl Scout Cookies) x Lavender OG)
Another crushing indica, with marked Gorilla Glue #4 features but with much more complex and stronger flavours due to the influence of Lavender OG in the cross. The bittersweet component of Soma Seeds' 5G derived from the Afghani parentage is clearly marked, which makes this a real treat for the palate.
As you can see, Soma has reappeared on the scene to bring us its old genetic repertoire, which for many years has remained dormant and available only in the memory of many cannabis enthusiasts; but this time it arrives accompanied by a great number of new high- quality hybrids.
This is the perfect opportunity for the older generations to take a trip back in time, and for the younger ones to experience firsthand the origins of many of the strains that can be found in countless seed catalogues.
Happy growing!
The articles published by Alchimiaweb, S.L. are reserved for adult clients only. We would like to remind our customers that cannabis seeds are not listed in the European Community catalogue. They are products intended for genetic conservation and collecting, in no case for cultivation. In some countries it is strictly forbidden to germinate cannabis seeds, other than those authorised by the European Union. We recommend our customers not to infringe the law in any way, we are not responsible for their use.