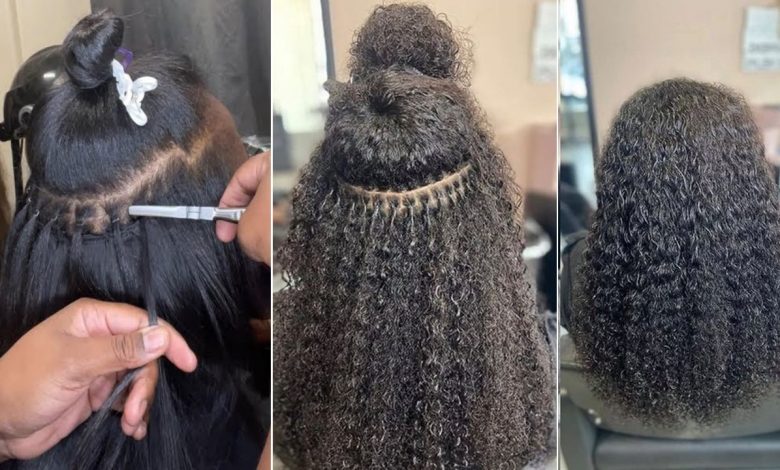 People like to have options when it comes to how they style their hair and that's where microlink extensions come in handy. While this form of extension isn't new, it's been growing in popularity in the past few years. If you're considering them, these are the important points you need to know before you make that appointment with a hairstylist. 
What Are Microlink Extensions?
Microlinks are extensions that can be attached to your hair through the use of microtubes or beads. There are two different ways to install microlink extensions depending on what works best for your hair and scalp.
In the weft method, the hair is attached through the use of tracks.
In the i-tip method, the hair is added to small sections of your hair using microbeads or tubes.
The weft method may take a shorter time to complete than the i-tip but that may vary from one hairstylist to another. Only your hairstylist can help you choose from the two methods so have a detailed talk before you make a decision. 
RELATED: Healthy Scalp In The Winter
How Do You Know If They're For You?
Each hairstylist has different criteria for accepting a client for installing microlink extensions. In some cases, you may need to have at least six inches of hair available when it's been blown out. Some hairstylists will work with as few as three inches, though. It's also important that your hair and scalp are healthy.
Based on how the extensions are installed, they can place a little pressure on your hair and scalp. If your hair is prone to breakage or you have chronic hair loss, the hairstylist might be hesitant to install the extensions. However, under certain circumstances, they may feel more comfortable if you get the go-ahead from a dermatologist. 
What Kind Of Hair Do You Need?
When choosing the hair for your extensions, make sure you find the kind that matches your hair. Unlike other styles, your hair is not going to be hidden by the style so they need to match in color and texture. Most of the hair used for microlink extensions is