Entertainment
Southern Soul + Blues
The Ultimate Southern Soul Experience: One Southern Soul Music Festival Returns to Atlanta
The One Southern Soul Music Festival is one of the most anticipated events of the year for fans of southern soul music!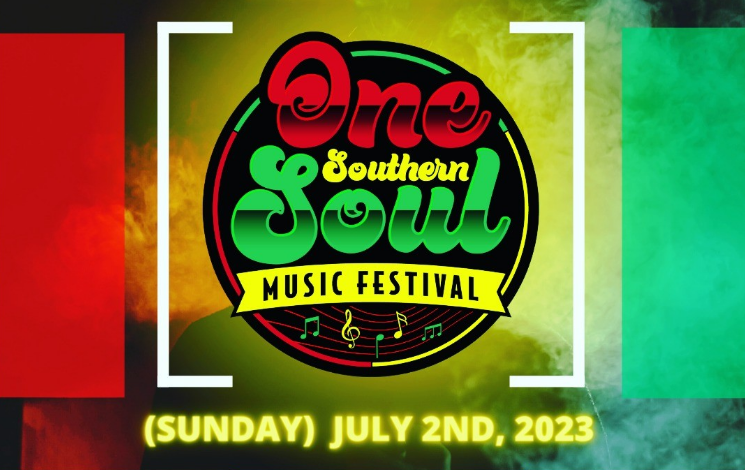 This year's festival promises to be nothing short of spectacular, with some of the most talented performing artists in the industry taking the stage at the Wolf Creek Amphitheater. With live bands and DJs, this event is set to be a weekend of non-stop entertainment and celebration.
On the lineup for the Fourth of July weekend festival are TUCKA, CALVIN RICHARDSON, JETER JONES, LATIMORE, FAT DADDY, J. RED, and TABU. Each of these artists has made a name for themselves in the southern soul genre, and fans are sure to be thrilled with their performances. From upbeat dance tracks to soulful ballads, the festival's diverse lineup has something for everyone.
One of the unique features of this festival is that all of the artists will be performing with live bands. This means that fans can expect an authentic and immersive experience, with the artists fully embodying the soulful sound of the genre. From the rhythm section to the horns, the bands are sure to bring the music to life, creating a memorable experience for all in attendance.
In addition to the live performances, the festival will also feature two DJs, DJ ATL and DJ SOUL DADDY, who will keep the party going between sets. As the festival's host/MC, STEFANIE BATISTE will guide attendees through the weekend's events, adding her own energy and charisma to the festivities.
For those interested in attending, additional information can be found on the festival's website at www.onesouthernsoulmusicfestival.com. Tickets are sure to sell out quickly, so fans are encouraged to act fast and secure their spot at one of the most exciting music festivals of the year. Whether you're a lifelong fan of southern soul or simply looking for a weekend of great music and entertainment, the One Southern Soul Music Festival is an event not to be missed.