Tech
This Black-Owned Company Went From Being Sold Out Of A Car On The Streets Of Chicago To Distributed At Walgreens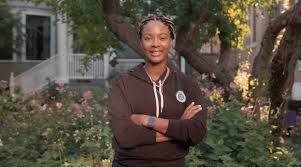 When she learned from her past mistakes, Bencivenga was ready to start fresh with Lorenzo's Frozen Pudding.
A part of her game plan was to seek help from the Women's Business Development Center (WBDC) — a Chicago-based organization that works to accelerate business development and growth, especially for women and minority-owned businesses. Its Top Shelf: High Volume Growth Insights program was the gateway to Bencivenga's business revival. In addition to corporate sponsors, the free eight-week curriculum-based program offers training and access to retail category managers and buyers.
With the support of Top Shelf, Lorenzo's Frozen Pudding ultimately landed distribution at Walgreens.