Tech
This Trio Is Throwing A Black Paper Party This Holiday Season With Their Line Of Inclusive Products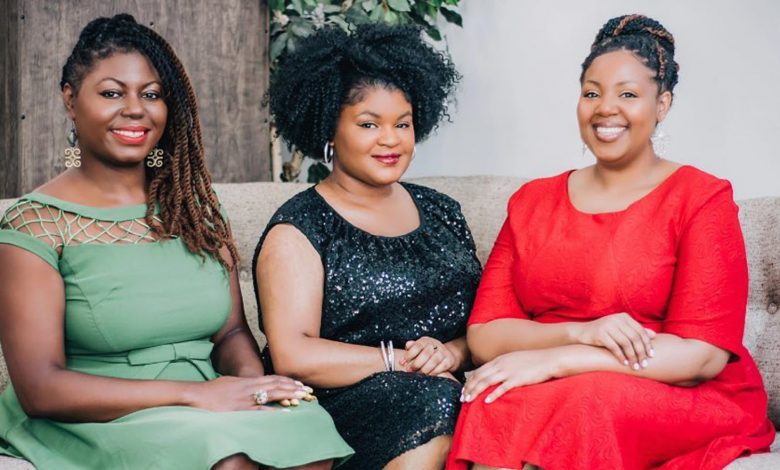 Black Paper Party's 2021 Collection of Gift Wrap and Gift Bags is available now at Black Paper Party or at Target. The products embody the Black holiday experience with reflective designs such as Aunt Holly (everyone's favorite aunt posed playfully in a Christmas wreath), Winter Scene (a Black Papa and Nana Klaus and Black families celebrating the season in a winter wonderland) and Nutcracker( a fashionably dressed Black Nutcracker in the millennial colors of the season). 
You can purchase in multi-packs or individually. Gift bags are also available in sets of threes with different designs.
That's not all, after placing your now decked-out gifts around the tree, you will need to make sure the tree is nicely decorated to set the tone for the big day. No worries, Black Paper Party has you covered with their ornament sets of the Gnomies (a set of three boys of fabric Gnomies or three girls), two Black children ice skating (a set of two poly-resin ornaments) or a Black Santa and a festive Black couple (a set of two poly-resin ornaments).
After the holidays, Black Paper Party plans to build on its commitment to provide inclusive products for families. Buyers can look forward to stationery items for birthdays, anniversaries and table decor as early as next year.
"We want to be a part of making those memories and helping families enjoy time together, which became even more important because of the pandemic. With everything going on in the world, we are happy to make products that delight in Black families and Black children," Willis told AfroTech.