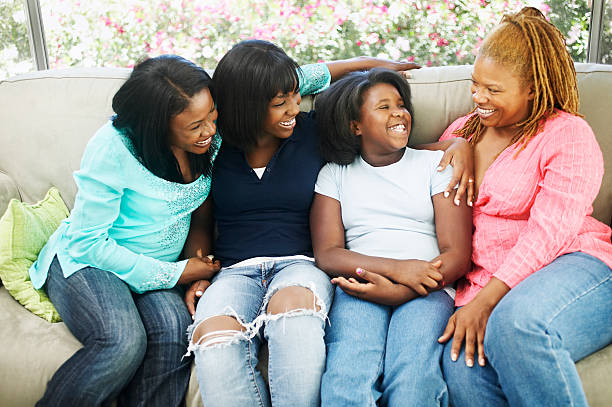 With U.S. health officials calling childhood obesity a public health crisis, conversations about weight are important. And as we head into the holiday season, now is the perfect time to begin those conversations. But what you say to your kids can be challenging, and even counterproductive, a new study found. So what is the best way to start the conversation?
"Body weight is a sensitive issue and the way we talk about it matters," according to lead author Rebecca Puhl, deputy director of the University of Connecticut Rudd Center for Food Policy and Health.
"We really want to identify language that adolescents feel more comfortable using in these conversations, that they don't feel stigmatized, that they don't feel blamed or shamed," Puhl notes.
To do that, researchers reviewed 2021 survey data from more than 2,000 kids ages 10 to 17, along with more than 1,900 parents. Participants were asked about 27 terms and phrases that can be used to describe body weight.
The teens felt the most negative emotions about terms like "overweight," "fat" and "extremely obese," the study found. More than one-third of youths reported feeling embarrassment, shame and sadness when their parents used these words.
RELATED: How Parents Can Take Charge of Childhood Obesity
What is the best terminology?
Have a daughter? Tread lightly, the researchers recommended. Girls reported feeling more negative emotions in response to words used about weight than boys did.
Whether the young person had childhood obesity or not did not impact how they felt about the words.
"I think a lot of parents have positive intentions when it comes to talking about their child's weight. They want their child to be healthy. They want their adolescent to feel good about their body size, but sometimes the way that they communicate can come across as being critical or judgmental or using words that really make them feel bad about themselves," Puhl shares.
If you're not sure where to start, the study shows that there are some terms that children may find more favorable.
The most preferred terms were "healthy weight" and "normal weight," the study found. Some of the preferred terminology depended on