Fashion
Top Tips for Smoothier, Plumper and Sexier Lips!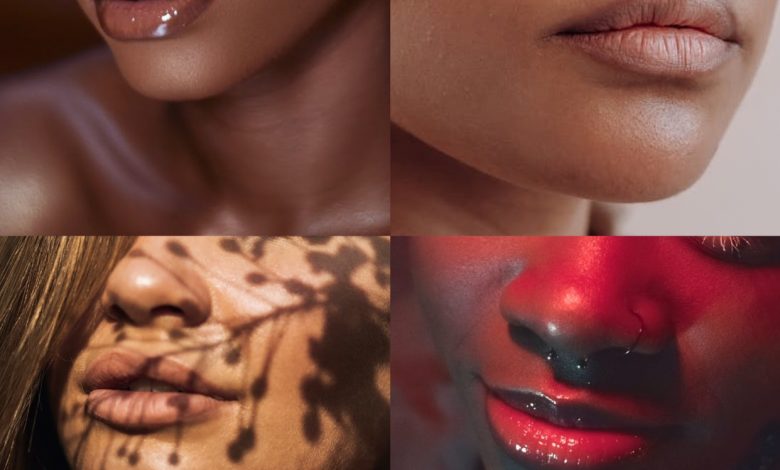 We don't cook, we don't clean, but are lips STAY looking mean! If you want to really know how to get soft lips so that they look smoother, sexier and even plumper; you are right where you need to be!
In this guide we are going to reveal the top causes for dry dehydrated skin as well as lips, how to fix it, DIY recipes and more. No more licking those cute little lips for relief, here is everything you will ever need to know how to have gorgeous pout!
How to Get Soft Lips: Top Tips for Smoothier, Plumper and Sexier Lips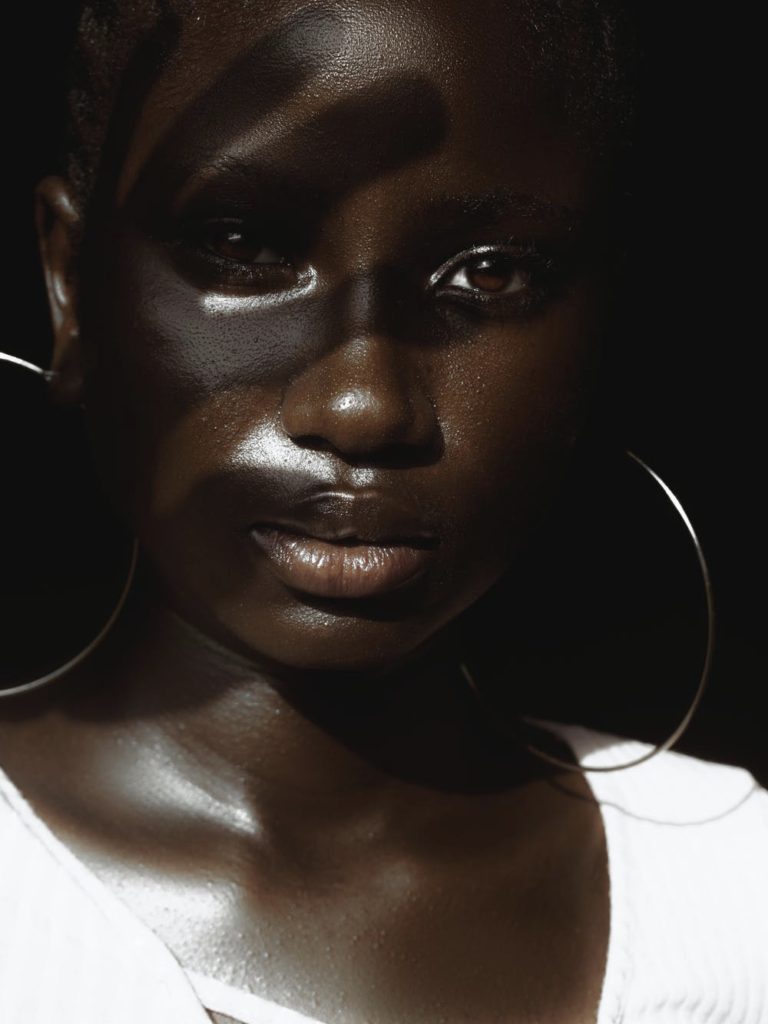 Find yourself licking your lips more than at a BBQ dinner? Feel like you're scratching a chalkboard when applying lip color? We feel ya, dry lips are the pits. It is a huge problem during any season, however wintertime seems to really wreck havoc. Simply that is because there is less moisture in the air period. If you want a pucker as silky smooth as a newborn baby there is a simple fix. Here's How to Make Your Lips Soft.
There are plenty of proven methods out there. Some girls choose to buff there way to sexy lips using a plethora of products. Others opt to get the same result with a washcloth or toothbrush. Nevertheless, the technique in this post will only take roughly (no pun intended) three steps.
Cosmetics brand Makeup Forever recently shared their expert pro trick for achieving soft, kissable lips. they decided to kiss and tell due to their popular release, the Artist Rouge collection. It boasts 45 fab colors of gorgeous lipsticks. However, as Makeup Forever knows if you want your lipstick to last and look its best you need a smooth foundation. Here is what the brand professionally recommends:
"Prepping your lips can improve the hold of your favorite [lip color/lipstick] resulting in a long-lasting effect. Apply a thick layer of lip balm to your lips and let it set for 15 minutes. Gently scrub away the dead skin using sugar. Reapply a layer of lip balm. You're kiss ready!"
See, easy peasy! Now you know how to utilize one popular method makeup artists swear by in order to make your lips soft. As the brand Makeup Forever has shown, proper hydration and exfoliation will get you the results you want every time.
Nevertheless, there are things you can try and do to get soft lips. Let's dive into a few more!
How to Get Softer Lips -Sexy Lips in a Flash with a 10 Minute Lip Mask!
Hot date? Girls Night Out? Regardless of the event or where you might be going; this also means that pouty, sexy lips will definitely be on the menu as well. Are your lips in need of a quick pucker makeover? Get her done girls, achieve Sexy Lips in a Flash with a 10 Minute Lip Mask!
Why should you use a mask on your lips? Well, think for a moment on what masks are able to do for the face. Facial masks are excellent products for improving the appearance of skin. They do this by not only removing impurities but by most importantly adding hydration.
So then, if you want a pair of sexy lips you need to use a product that will improve the appearance of your lips. Here is a little trick that MUAs (makeup artists) use to give lips a quick lip treatment. Two words: plumping gloss.
Yes, that tingling product will give your lips a nice "kick." All you have to do is apply a generous amount of plumping gloss and leave it on for 10 minutes. Next, remove the coating and apply your lipstick or lip color of choice. By using a lip gloss with a plumping action for short period of time it will enhance the look of your lips without having to keep the stickiness all day.
Moreover, you can achieve a sassier looking pout without having a "wet" lips look from wearing gloss if you are really wanting a more matte finish. All you are doing is using the gloss as a mask to give your lips a little extra boost. Therefore, do those lip masks ladies and you will be on your way to rocking gorgeous sexy lips!
What Causes Dry Lips -5 Reasons Your Pout is a Desert and How to Get Soft Lips!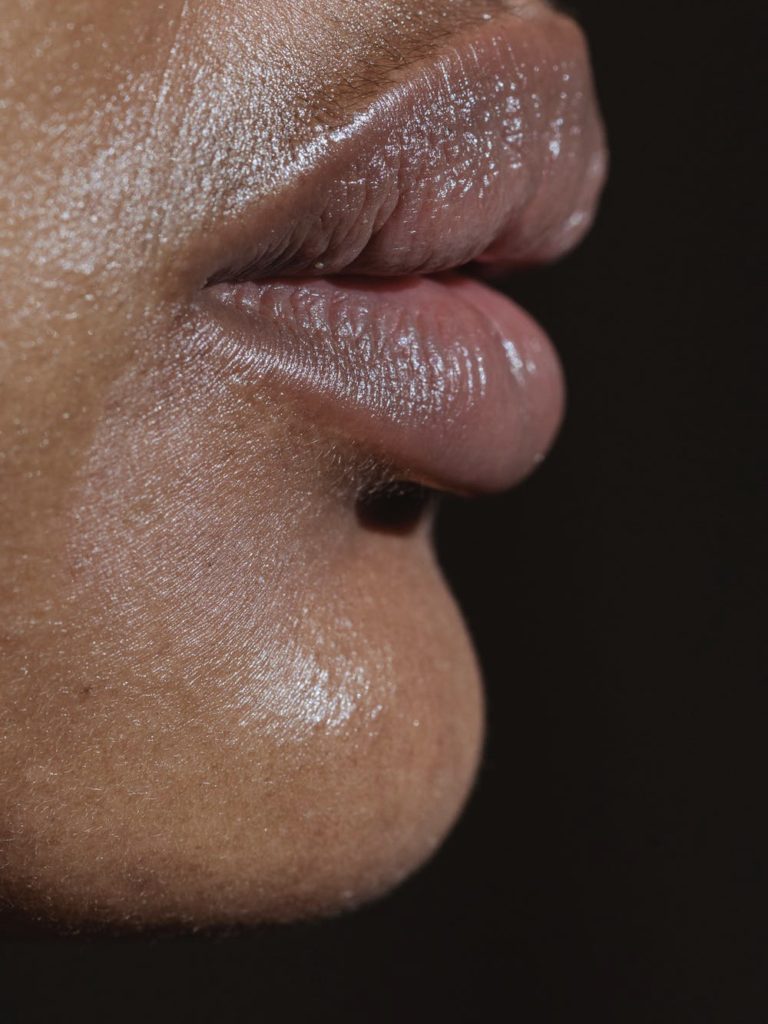 Love is a battlefield, but your lips don't have to feel like one! Have you ever been going about your day and said, "Why Are My Lips Dry?!" The fact is, it happens, but it doesn't mean it's not annoying. Especially, when it feels like you're doing everything right for them not to be.
The answer is simple. Not all the skin on your body is created equal. What we mean by that is, that not all of your skin operates in the same way.
For instance, you're probably used to or familiar with the skin on your face. It secretes oil to keep skin moist and supple. This production helps to protect and give skin a youthful, well-hydrated appearance.
Unfortunately, your lip skin isn't like that. Unlike the rest of your body your lips have no oil glands. This means it lacks its own natural source of hydration. Thus, making it more prone to dreaded dryness.
The cure? Since lips do not have a source of natural hydration; you have to create one yourself. Apply deep moisturizing lip products and when dead skin appears, exfoliate immediately and buff your lips back smooth. You can gently use a toothbrush OR a nice lip scrub. Don't know any lip scrub brands? Try gently massaging a little bit of oil and sugar onto your lips then rinse.
Why Are My Lips Dry -5 Reasons Your Pout is a Desert (Continued)
Nevertheless, this natural occurrence with our body's skin isn't the only thing keeping your lips feeling parched. There are some outside culprits that make keeping your lips hydrated a challenge at times. A few things are:
Saliva and Constantly Licking Your Lips
Cold Weather
Spicy Foods
Dry Weather
The Common Cold
Some Medications
Dehydration
Sunburn
As one can see, we can't control every scenario that makes our lips dry. Seriously, can you control the weather outside? Yeah, we didn't think so.
However, knowing what causes dryness and how to fix it can go a long way in preventing regular occurrences. Therefore, keep in mind what can give you dry lips and always remember to really moisturize your lips and exfoliate.
How to Make Your Lips Soft -Wave Those Toothbrushes In the Air Like You Just Don't Care
It's probably not something we think about too often, but lip care is just as important as caring for our hair, skin and nails. If you skimp on caring for your lips you are just setting yourself up for beauty failure. In a very short time you will begin to notice peeling, cracked lip corners and chapped lips. Not good.
Therefore, in order to really be good to your lips you need to exfoliate them from time to time. The best part of lip exfoliation is that it's easy and cheap to do; no special creams or balms are required.Some people even use their fingers only to get the job done. However, there are other small tools that you can use to delicately remove unwanted dead skin from your lips.
All you need is a new toothbrush. Simply wet the toothbrush and gently scrub it across your lips. That's it! You may also decide to apply a lip scrub product or aloe vera to your lips first before scrubbing. Nevertheless, once the deed is done you will now have smooth, kissable lips without a lot of fuss.
How to Make Your Lips Softer -Have You Tried a Mascara Wand?
Want a sexy pout that you can show off all year long? Since you are still reading this article we are going to just rightfully assume the answer is yes (Lol). In short, the key to a luscious pucker is exfoliation and proper hydration.
If you do these things then your lips will be some pretty hard to resist entities. Furthermore, you can get creative with your beauty tools as well in order to make your lips nice and sexy! Try using a toothbrush OR mascara wand. You'll be surprised.
Here's how to do it:
Apply a lip balm to your lips. We recommend EOS lip balm.
Next, using a clean mascara wand or toothbrush gently give lips a nice scrub.
Lastly, use a kleenex to wipe away any flaky or excess skin.
Say hello to you sexy new lips!
Dry Lips Cause -Best Natural Remedy For Chapped Lips
Got a pair of lips that do more damage than a cheese grater? Currently have have more stock in chapstick than the actual stock market? Its alright, dry lips can happen to anyone. This is especially true in the winter time when the air tends to be more dry. Dry air can literally act like a vacuum, sucking moisture from the skin. This is why a lot of people suffer and experience chapped lips when the temperatures drop low. This is not good being that our bodies are made up of more than half water; we must maintain healthy levels of water.
Nevertheless, most us do not want to have to wear a ski mask all year long to protect your lips, lip skin from the elements. What else can there be done to fix this issue?
For one thing, especially indoors, you can work to put moisture BACK into the air. If dry air is slurping moisture out of your lips and skin, putting hydration into the air space can make a major difference. To accomplish this many use a humidifier. These devices help to bring the moisture back to help prevent cracking or chapped skin. Here are some good ones we have used, click on the images for more information (by the way if you purchase one, we will receive a small percentage, just FYI).
However, there is still another easy way to get lips as smooth as silk. Scroll on to read another Best Remedy For Chapped Lips!
May sound to good to be true but this simple trick really works! Plus, you will be able to kill two birds with one stone. This remedy will allow you to enjoy shower time and soften your pout. SCORE!
First, before hopping in the shower apply a very thick coat of lip balm. Once in the shower, enjoy the warm water and let the steam have its way with your lips. After some steam time has gone by take your washcloth and gently wipe and buff off any dead loosened skin cells. This gentle move will leave your lips feeling extremely silky and smooth.
Have you ever tried the lip balm shower steam to achiever softer lips? It sounds very simple but the results are fantastic. Some lip balm brands you could use for this treatment are: Carmex, EOS, Chapstick, Nivea, Blistex, Softlips and Burt's Bees.
Nevertheless, if you prefer to work on your pucker outside of the shower try a lip scrub. Combine two teaspoons of sugar, one tablespoon of honey and one teaspoon of olive oil together. Gently rub on the mixture and allow it to sit for 10 minutes. Rinse and softer, smoother lips shall be yours!
Chapped Lips -How to Get Soft Lips Regardless of the Weather, Know What You're Working With
There is no way to hide chapped lips once they have reared their ugly head. The flaking can be seen regardless of how much lipstick or lip gloss you layer on top. Which if you love wearing lip color can be quite the pain to deal with!
The skin of the lips is very thin and is the first to show signs of dryness. However, a good lip balm or salve can prevent any drying effect. Yet, many don't even know what things to look for in a lip balm.
Therefore, what ingredients are usually found in a lip balm that is good at sealing in hydration? Beeswax, camphor, petroleum jelly, menthol (a great lip plumper! More on this in a second), natural fragrant scents and other ingredients usually make up a balm formula that can provide several benefits. Furthermore, lips are still skin and therefore also need protection from the sun. Look for lip balms that contain ingredients such as avobenzone, octinoxate or other sunscreens.
Don't know where to start for lip protection from the sun?  If you are on a budget Burt's Bees Sun Protecting SPF 8 Lip Balm or Kiehl's Lip Balm #1 will do the trick and both are under ten dollars. Two great choices under twenty dollars are Bobbi Brown's Lip Balm SPF 15 or Lip Balm by Dr. Hauschka Skin Care.
Doing your ingredient homework before you shop will definitely pay off. You will be rewarded with a product that not only works but can do a good job caring for your delicate lip skin.
Yes, natural ingredients are the best. That's another reason why so many people love using lip products with menthol, wintergreen, capsacin (derived from chili peppers), caffeine, ginger or cinnamon. These ingredients temporarily dilate blood vessels making lips look plumper and sexier. So if you are in the mood for a slight pump and plump, be on the lookout for all of these natural ingredients!
Miracle Cure for Chapped Lips -How to Get Soft Lips with DIY Recipes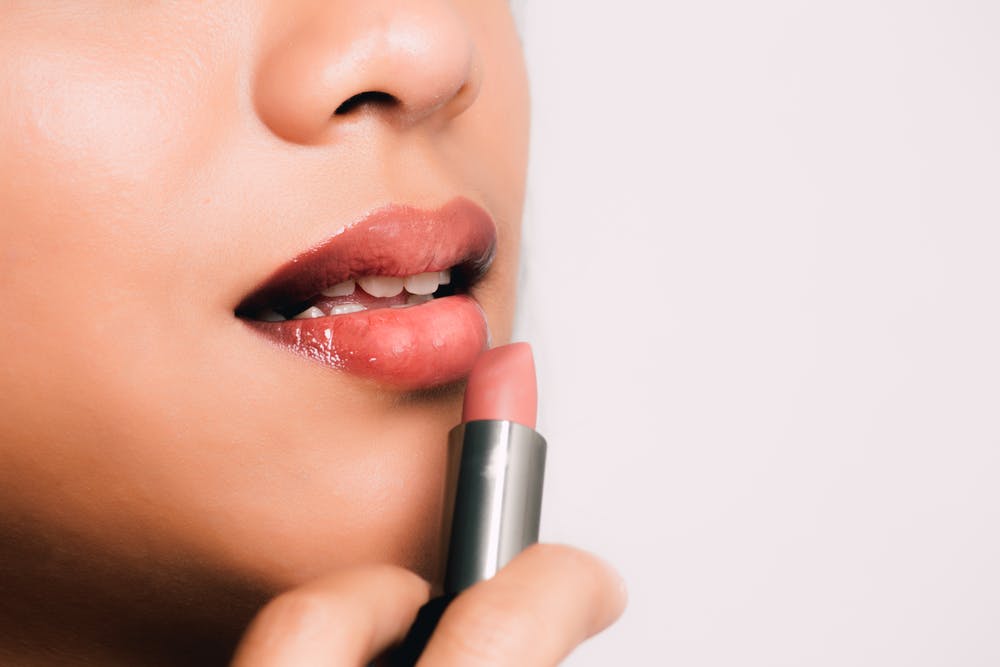 Got 5 minutes? Perfect, then you have enough time to fix your chapped lips! All you need is to combine 1 tablespoon of sweet almond oil or olive oil into a bowl; with 1 tablespoon of honey and 1 tablespoon of brown sugar. Mix well. Then use a clean finger to apply the DIY lip scrub to your lips; and gently scrub your lips using a circular motion. Use a warm washcloth to remove the excess scrub when you are done.
Easy right? Well, if you have all night to get softer lips: try this. Ointment. Yes, ointments help to seal in water way longer than oils or waxes. Best part, you probably have some useful ointments laying around right in your home! Before you go to sleep be sure to apply a nice layer of petroleum jelly, cocoa butter, coconut oil or even super thick body lotions to reap the benefits by morning.
Prevention is really the only and best way to resolve this very common beauty issue. As we have learned throughout this feature, cold weather and various environmental elements can pull the moisture out of your lips. Therefore, you need a barrier between your skin and the outside elements in order to prevent dryness. That is why people use lip balm. It's more than just a helpful moisturizer, lip balm's formulation creates an occlusive layer on the lip surface in order to seal in moisture; while also protecting your lips from external exposure. Applying a good lip balm or lip moisturizer helps lips stay hydrated thus eliminating any chapping.
Makeup Bonus: Some lipstick formulas can be quite drying and when coupled with dry winter climates can take the luster right out of your pout. Always apply lip balm or Vaseline to your lips before lip liner or lipstick to keep lips soft and kissable. OR use more "moisture-rich" lip colors to keep lips supple.
Home Remedies for Soft Lips -Make Your Lips the Balm
Everyday we face elements from the environment that can leave our skin dry and damaged. Cold weather, wind and dry air can all dry out the skin by drawing moisture away from the body. Out of all the body parts our lips are the most vulnerable to outside conditions and need protection to maintain lip comfort and prevent loss of moisture.
Stop licking your lips! Yes you! You may receive a few moments of relief, but that is all you will be experiencing.
Do you know the REAL reason why you should avoid slathering your saliva all over your pucker? Well, the science is simple. When your lips are already in a compromised, dry state, you are tempted to relieve the problem by "adding moisture" with your tongue.
You are actually making things worse. Licking your pout coats those pretty lips of yours in a layer of saliva. Your saliva contains chemicals and enzymes used to digest food inside your mouth. These enzymes can cause your lips to be even more dry!
Natural Remedies for Dry Lips -How to Get Soft Lips and Stop the Lick!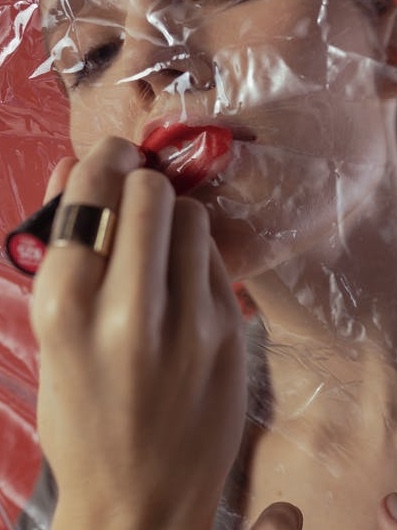 Okay, it's time to be real y'all. Show of hands… how many of us are willing to admit that we MAY have a bit of problem? Do you often lick your lips? Do you constantly find yourself applying lip moisturizers a lot?
Not to worry, you are very normal! Actually, a lot of people are constant lip lickers. During the day they may fell that their lips constantly feel like they lack moisture. So they volunteer for tribute and the lip licking begins (Lol).
Dry lips are irritating and during winter the problem can become even worse. To not be the owner of dry, chapped lips this winter the best the thing you can do is not lick your lips. Join an anonymous club, seek group and friend help just don't do it! Here are some tips to help you be strong and resist the urge to give in.
Instead stash soothing lip balm wherever you think you may be: such as your car, bed side, work desk and all your purses. Heck, even attach them to your keys.
Drink a ton of water to avoid "drying out." Keep a safe, reusable water bottle on your person so that you do not become dehydrated.
Try to remain calm. Sometimes lip licking is done out of stress. Take a few deep breathes instead… then drink some water and apply a little chapstick.
Rub a little oil on your lips
Don't use flavorful lip colors. If you are already a lip licking addict… trust us, these won't help your cause (lol).
A makeup artist friend of yours also sent a good tip our way on how to keep lips star-worthy soft. To hydrate dry lips take a few drops of olive oil and mix them with a few drops honey. Apply mixture to your lips and leave on for a few minutes for kissable, boyfriend friendly lips.
**Want Even More Fashion, Beauty, Lifestyle, Health as well as Celebrity Style Sighting News, Insights as well as Trends? Download Our New Shiny App! Click HERE**
Thoughts on Dull Skin -Everything to Know to be a Glowing Skin Queen?Well let's connect then! Join the discussion and talk all things fashion as well as celebrity style sighting related with us by dropping a comment like its hot down low. Or also hit us up on our Facebook, Instagram (1966mag), Tumblr, Pinterest or tweet us @1966magazine.