Health + Wellness
Tracee Ellis Ross' New Workout Video Shows 'That Thang Still Thangin" at 48 – BlackDoctor.org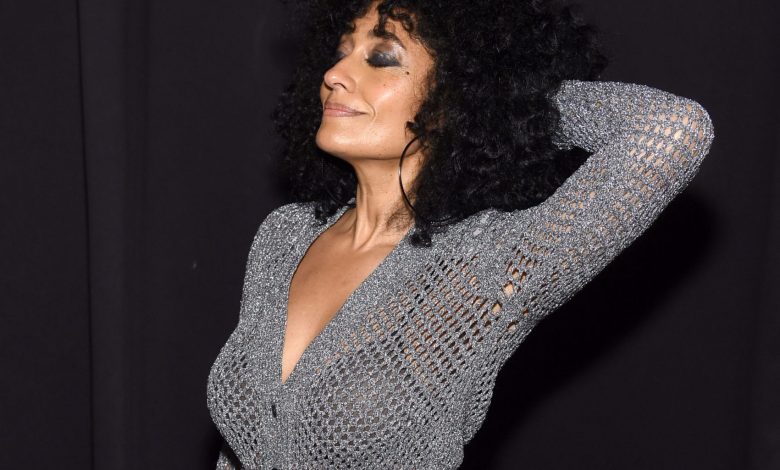 One of actress Tracee Ellis Ross' latest workout videos got extra views thanks to an unidentified cameraman who seemingly stole the show.
The reason why he was the main focus of the Instagram post was because fans were complimenting his work at capturing all the beautiful curves of the curvaceous Ross.
In the video captioned, "Pushing through…with those dang cuffs on my thighs," Ross is seen doing a sled push exercise while using her blood restriction cuffs. A sled push is a full-body exercise that requires an individual to push a weight on a prowler sled for a specific duration. This exercise targets various parts of the body, including quads, glutes, hip flexors, calves, chest and shoulders.
In addition to the recording, Ross also provided information on her cuffs. The 48-year-old told her followers that the cuffs were meant to help her receive the same physical "results" with a lighter weight load compared to a heavier one.
As many began to view her post, a handful of people applauded the cameraman for recording Ross' "best workout video."
"Whoever filming gets the Oscar!" said one commenter.
"Cameraman deserves a raise," posted another admiring fan.
"If this ain't the best workout video I've ever seen" another comment read.
Ross, who turns 49 this week, wasn't always this comfortable with her body. As a matter of fact, growing up, she had a lot of insecurities pertaining to her butt and it made her very uncomfortable.
In an interview with Health Magazine the "black-ish" star confessed the long process of how she became comfortable with her figure in her 30s. "I love my butt in a way I didn't growing up. I really didn't like it growing up. It was so much bigger than everyone else's, and I wanted jeans to look the way they did on everyone else, and mine didn't. I've been at odds with my body for many years, wanting it to be something other than it was."
She added, "Then, in my 30s, I started to get comfortable with the largeness of my personality. The same thing with my butt. I tried getting really, really skinny, and I learned that no matter" how thin she got, she said, "I was still gonna have a butt."
The bands Ross uses are called Blood Flow Restriction bands or BFR. After your workout session, a person can use BFR bands to get the best result for your upper-body workout to improve your arms and drastically improve the lower body for the legs and glutes. BFR bands are effective in increasing your training volume and frequency.
With traditional strength training, you need a heavy load (at least 60 to 70 percent of your one-rep max) in order to make your muscles stronger and bigger. With BFR bands, you're able to achieve the same effect with a much lighter load.
When you lift heavy weights, it creates a localized hypoxic environment in your muscles due to the demand, which just means